We waited out the supposed 'wind event' that was coming through Puerto Escondido area – hunkered down and ready for these 30 knot winds. They never materialized and we were only a little disappointed not to see how well we'd hold up in Honeymoon Cove in that sort of wind. We enjoyed a few more days there until a milder north wind forecast gave us a small window to fly south. Like migratory birds, we felt compelled to keep heading south until there was enough warmth and sunshine to comfortably spread our wings out in the cockpit.
Since the seasonally strong north winds were only easing up for short periods of time, we decided to make an overnight passage and go all the way to La Paz. There were a number of great places to stop along the way, but any stop could mean getting stuck for another week or so waiting for winds to die down. I was a little torn about missing some of the places we had hurried through on the way up, with the promise of "we'll stop back on the way south". But the teeth-chattering deck showers convinced me it was the right choice.
It was a blustery and rolly, rollicking ride down and while I didn't actually get seasick, I didn't feel great, either. Somewhere in the middle of the night on watch, I realized that not only were we missing stopping at some of my favorite spots, but we were passing them in the dark – I didn't even get a glimpse. Ah well…maybe another time. Maybe not.
It felt good coming into La Paz – as always – a happy, familiar place. We anchored close to shore and a marina, in hopes of jacking some wifi with my booster. It was a rolly and noisy spot and the wifi didn't work all that well, so after a couple nights we headed out to the Magote – the long spit of land that curves around from La Paz and forms the outside of the La Paz harbor. It's calmer, prettier and quieter out there, and the wifi works not at all there, too.
We had, as usual, a whole list of chores to get through as fast as possible so we could continue heading south. I would have loved to take our time and have enjoyable days interspersed with the exhausting days, but that does not seem to be our way. The anchorage in La Paz is a pretty sketchy place, with opposing wind and currents making boats spin around and occasional pop anchor and even "kiss" other boats while doing the infamous "La Paz Waltz". This situation makes the captain very nervous and unable to relax or be comfortable while we are anchored in La Paz. I, on the other hand, tend to worry about the unknown and the 'potential possibilities' far less than I probably should (I save up all my excessive and unhealthy worrying for things that are actually happening). But when it comes to the safety of our boat, I always defer to the Captain, since I'm pretty sure my casual attitude about things would have sunk us a few times over already. So hurry we did.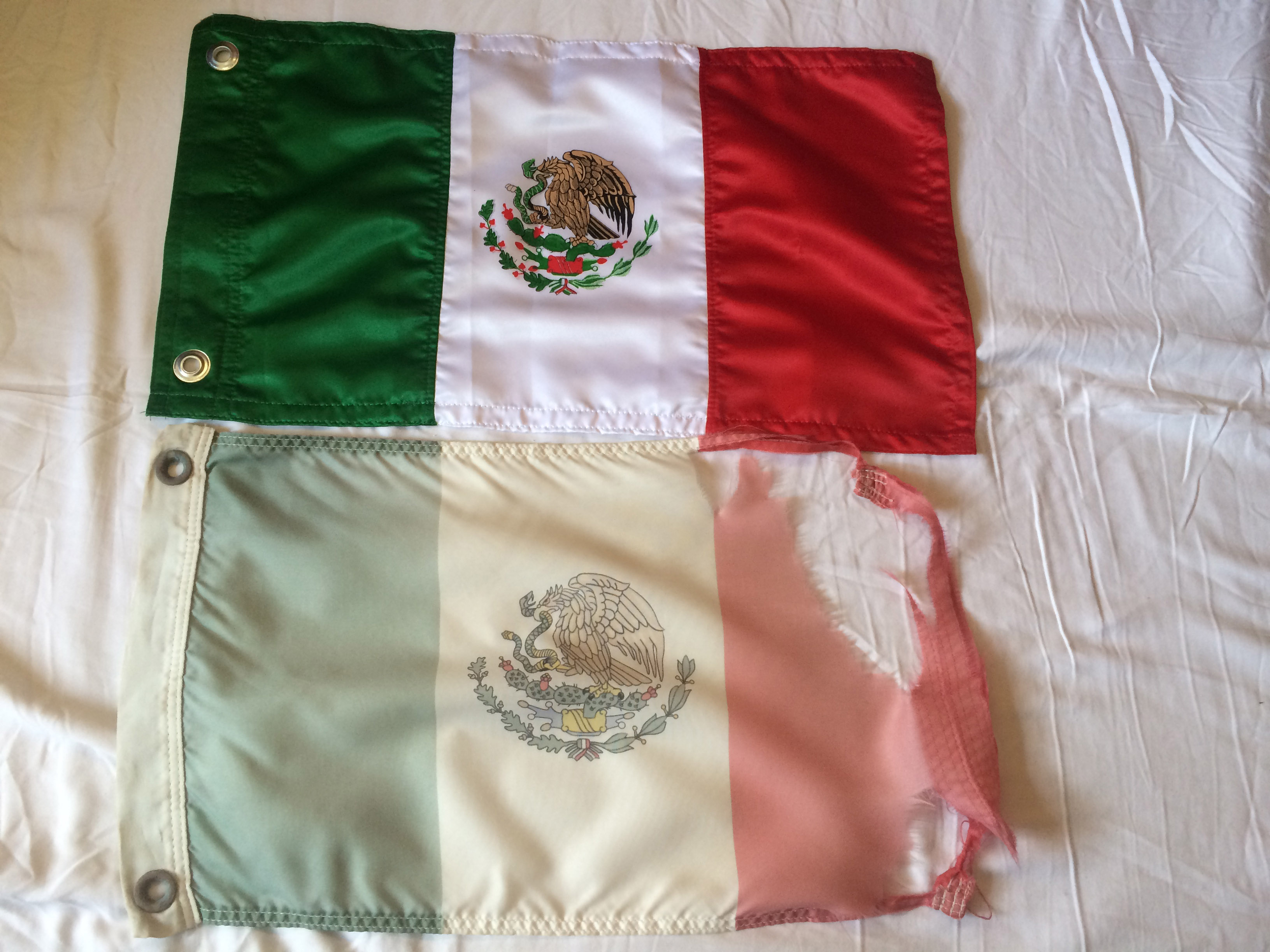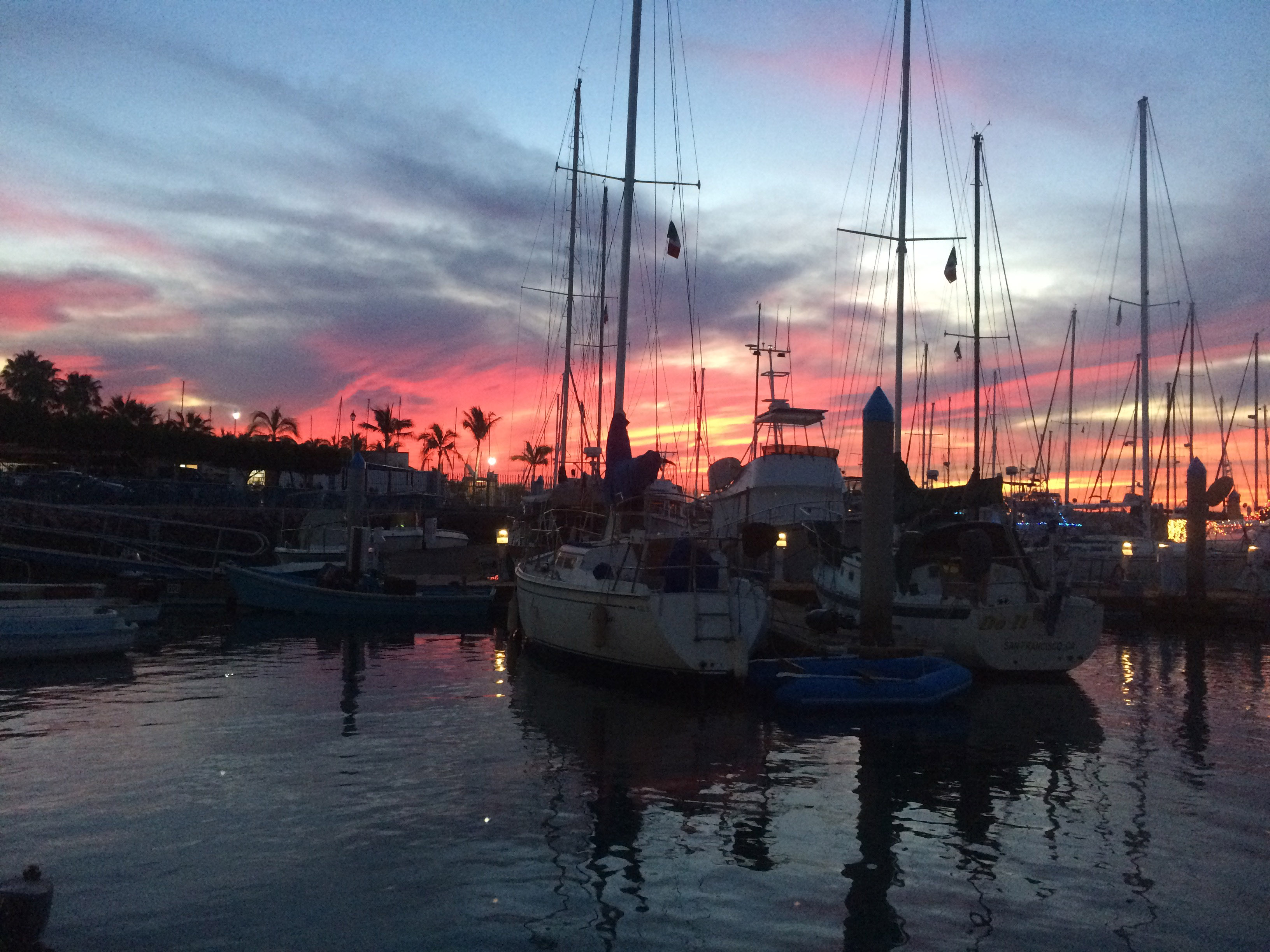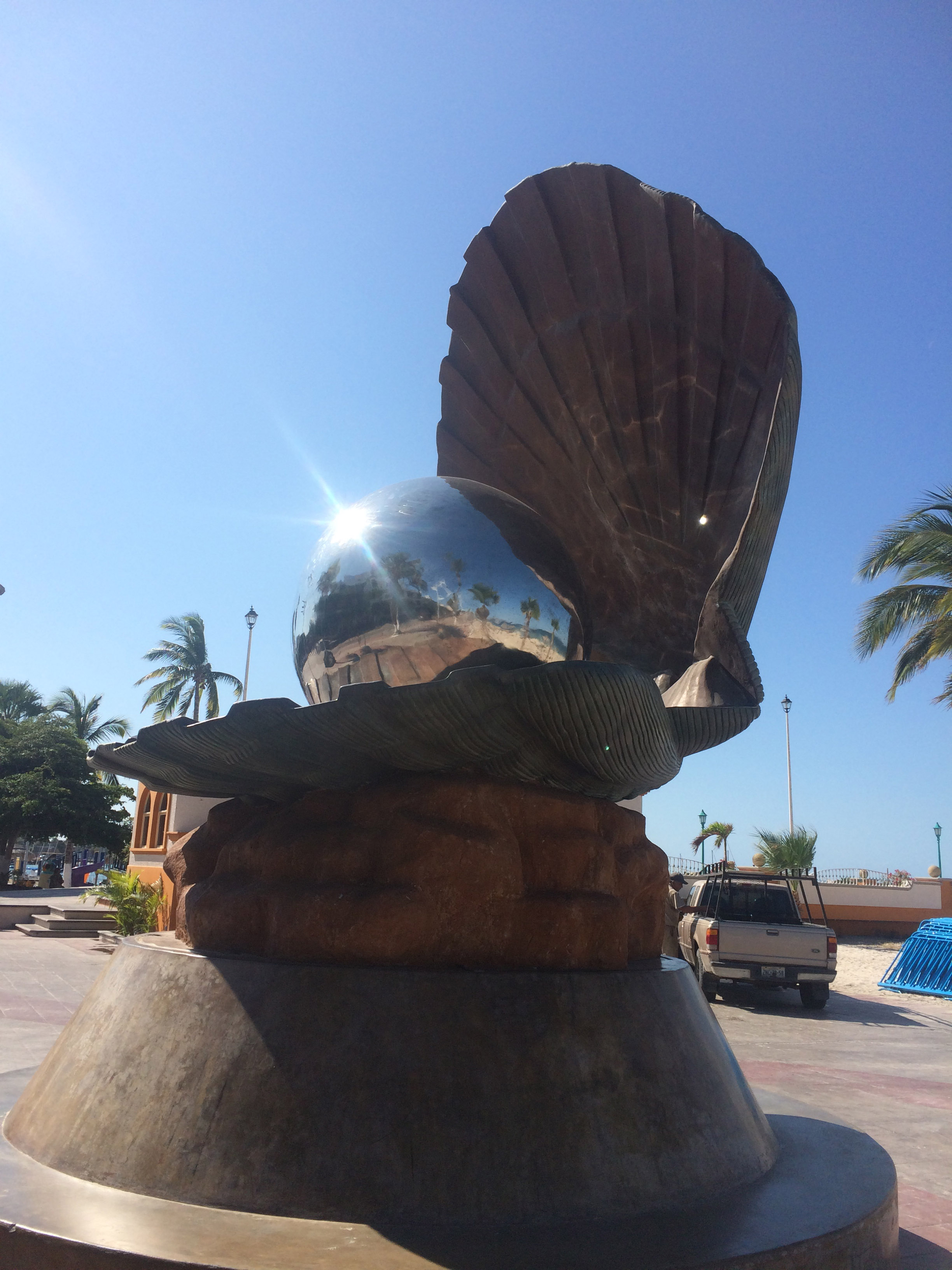 Our friends on Orion finally arrived and shortly after them, Sang Vind anchored next to us. La Paz was the stopping off point for their 3 crew members that had been along for the past month. We quickly made plans to get together for the famous 2 for 1 Pizza Night at Harker Board. We also discovered that the movie we just noticed playing at the cinema near Mega "In the Heart of the Sea" happened to have our friend Frans from Sang Vind in it! I never got the full story as to how he happened into the part, but he was a crew member on the ship (no speaking part, but with a brilliant death scene). He apparently worked on it for quite some time. Dinner and a movie became our 11 person date for that night. We were all pretty excited to see Frans on the big screen. After our 2 for 1 pizzas and organizing 3 cabs to get us to the theater, we discovered it was also ½ price night at the theater! Tickets were around $3. If all that weren't exciting enough, we entered the theater to discover it will filled with cushy, leather-like reclining love seats! We were all giggling like a bunch of children (well, except for the 2 children, they were pretty well behaved). We finally settled down with our snacks in our recliners and watched carefully for glimpses of Frans. We all cheered and yelled every time we saw him. It was a bit distracting from watching the movie though – I never realized how focused the camera ALWAYS is on the stars and minimizes everyone else. I have to say I was a bit relieved when Frans died so that I could relax and just watch the rest of movie.
We had a long, late night trek back to the marina with everyone giddy to be in the midst of a movie star. I was thankful to have a dry dinghy ride back out to Summer – a nice end to one of the most fun evenings we've had in a very long time.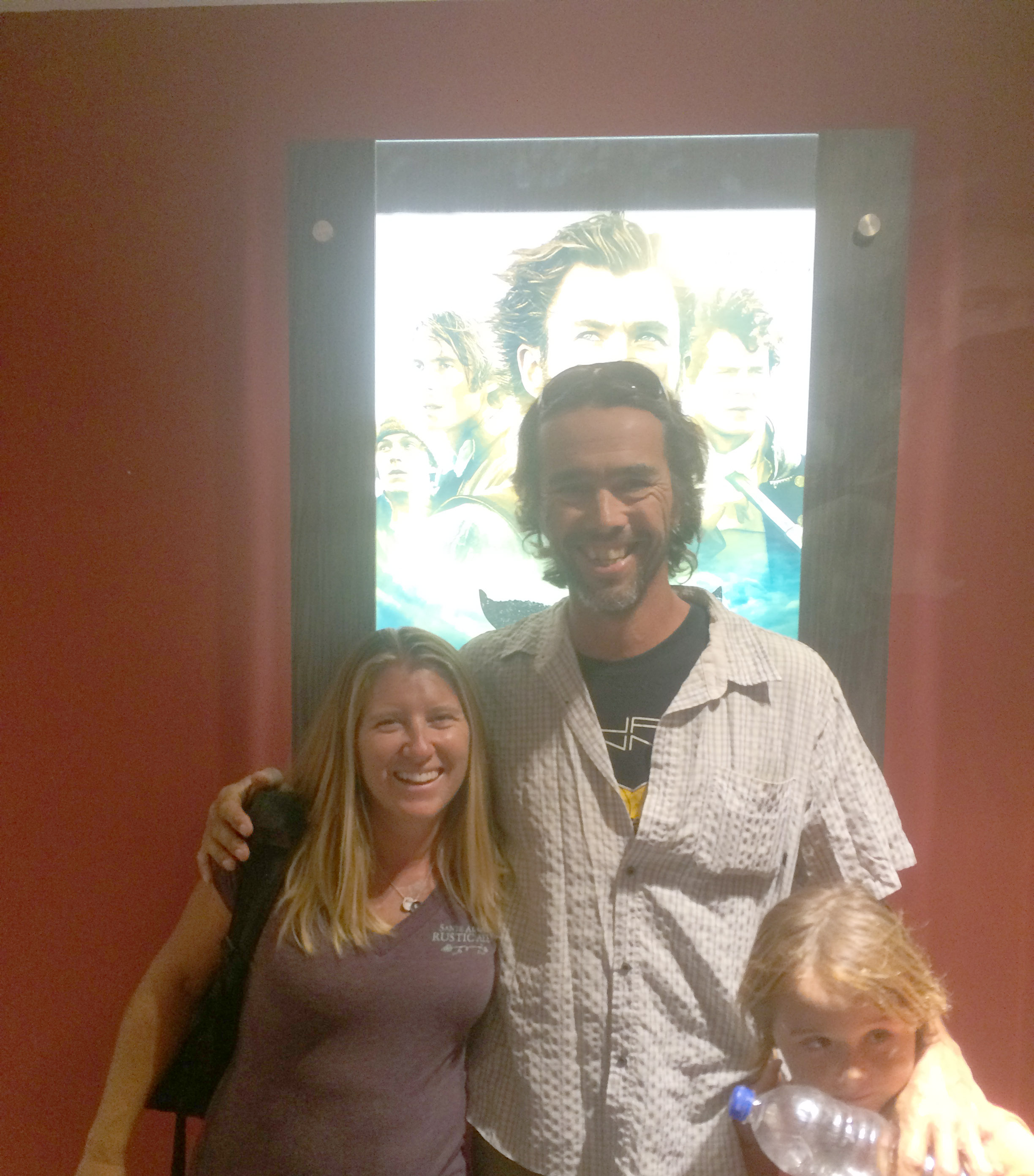 The rest of our time in La Paz involved going to the Farmer's Market (twice) and loading up on all sorts of organic fruits, veggies and herbs, and even a whole chicken, and we made our pilgrammage to all the big grocery stores. I got some internet time at the cyber café (which is where the last blog was posted). I also managed to get to a dermatologist and a dentist, just to keep on top of my health. We got propane, gas, diesel, all that exciting stuff.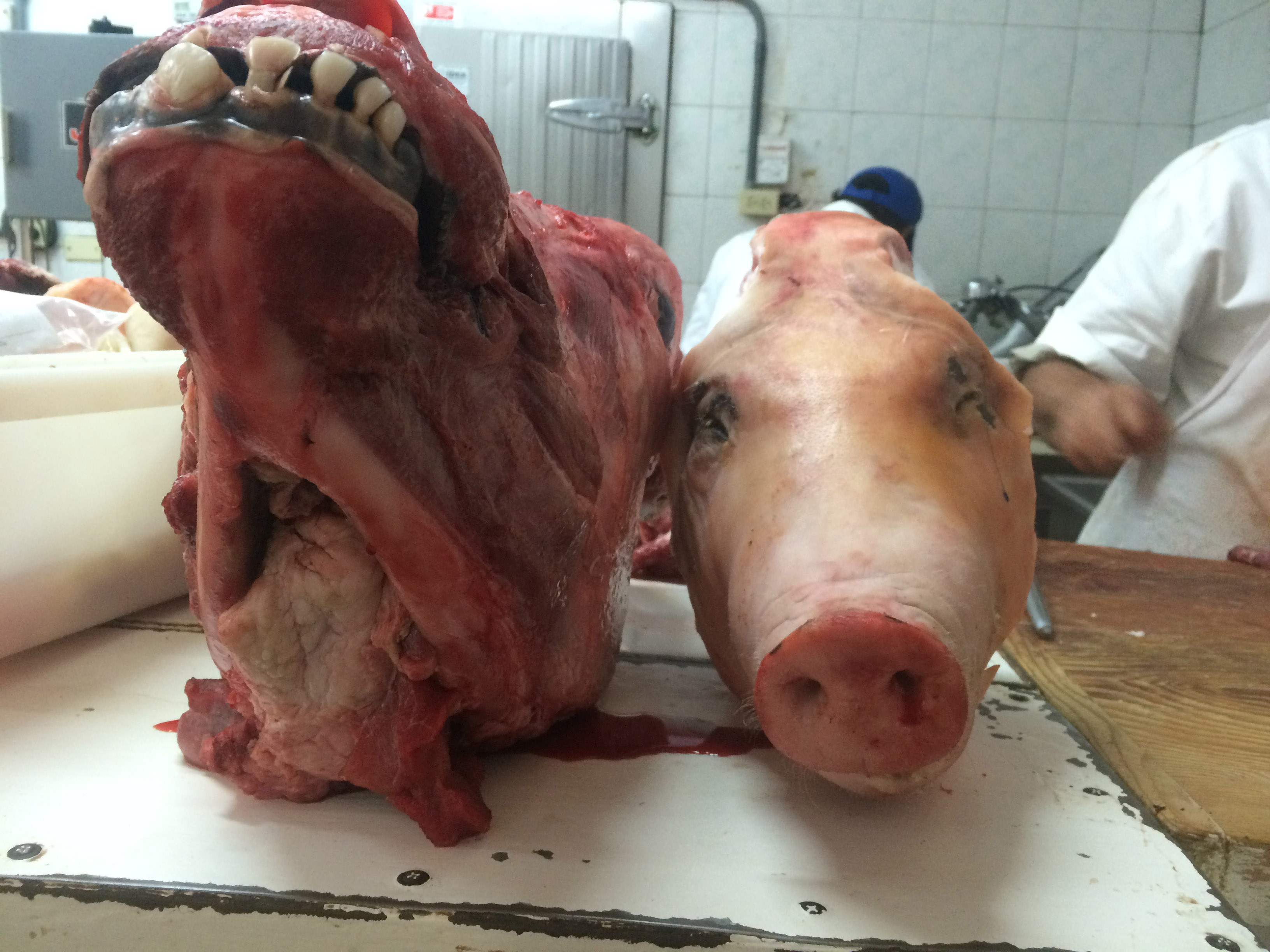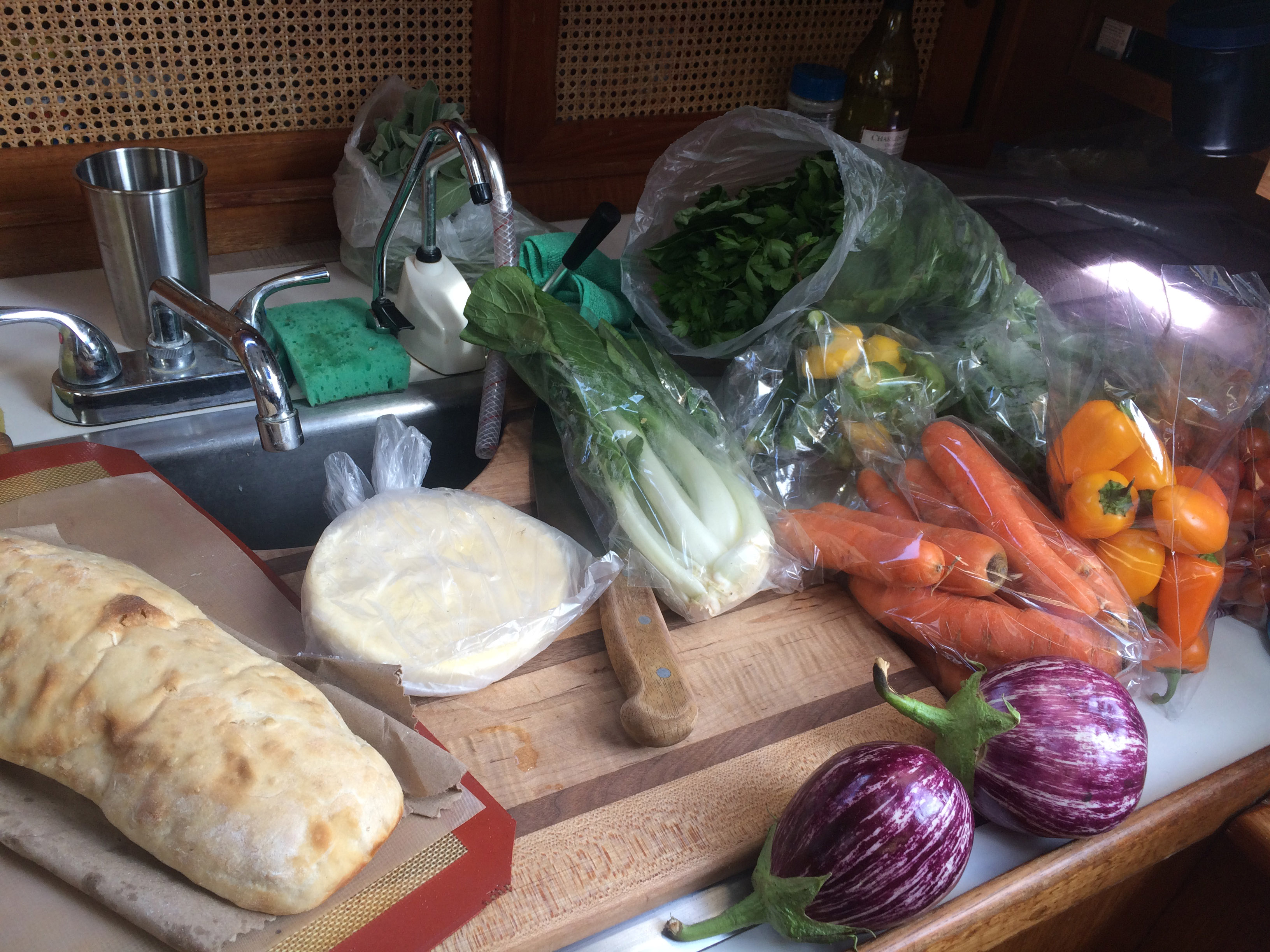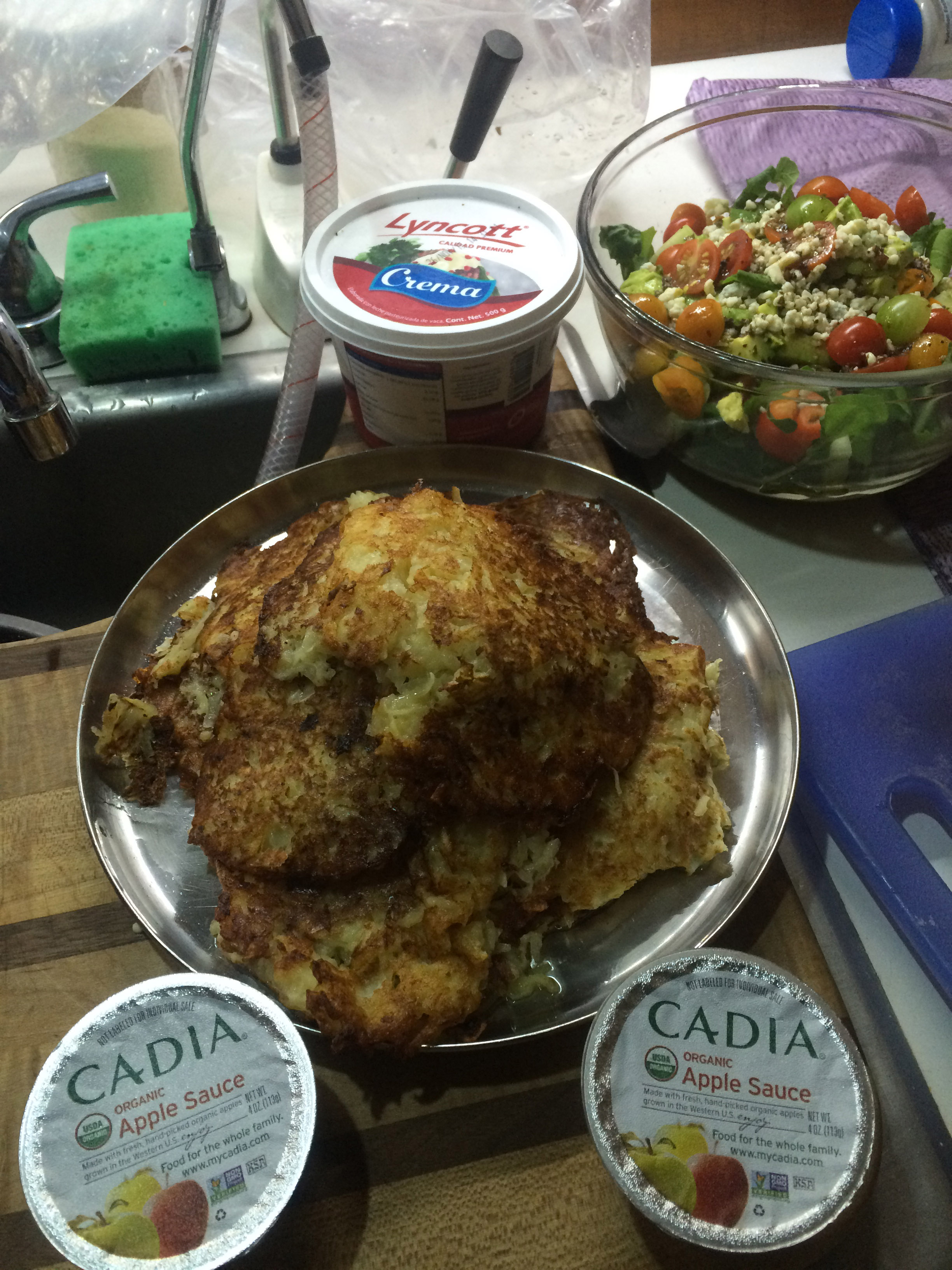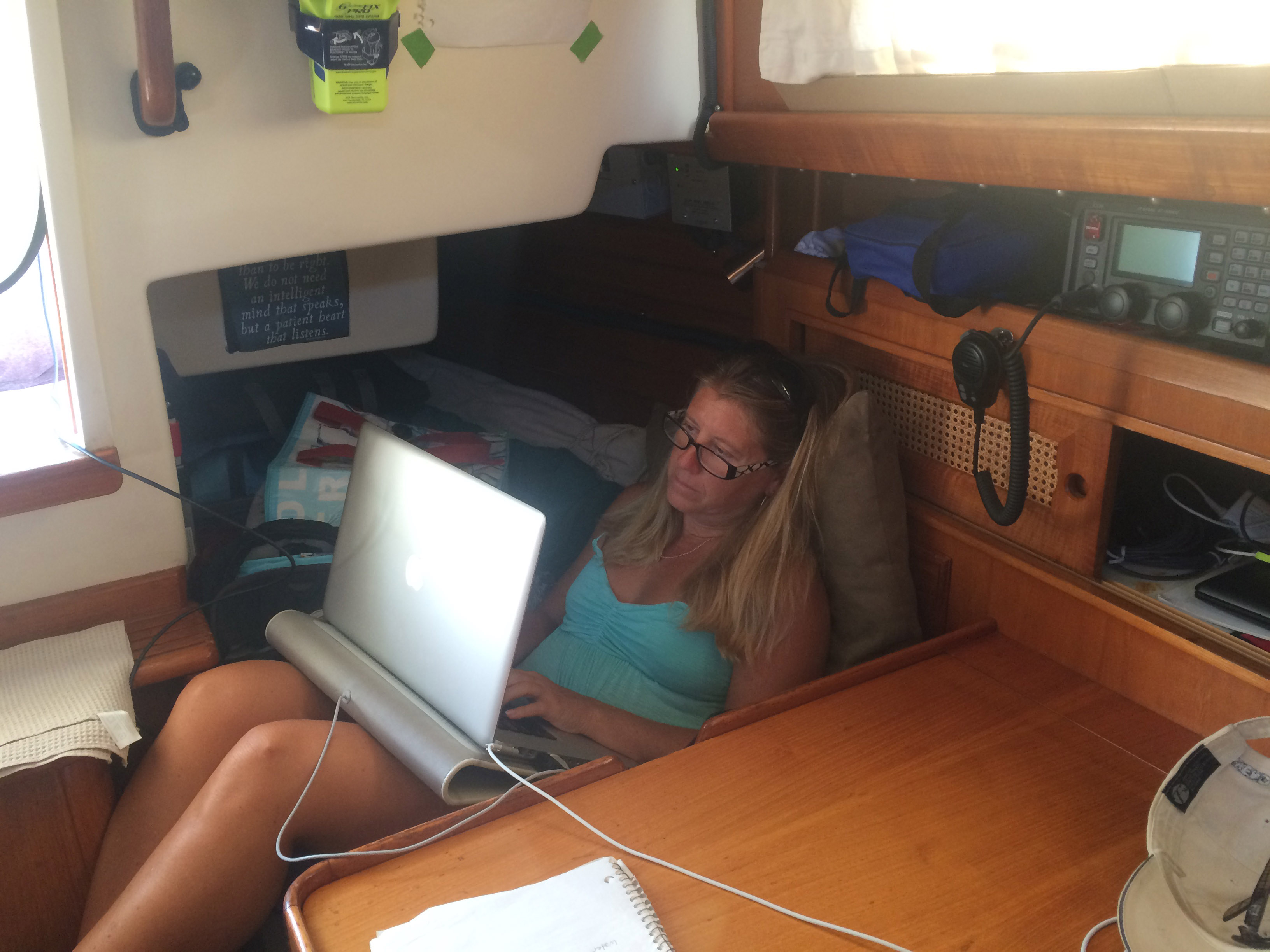 On our last morning I heard someone announcing on the morning net that they had a very small inflatable boat to trade for 'coconuts' (that's what people say when they are selling something – because, technically it's illegal for non-Mexicans to sell things here). I had really been wanting another form of transportation so that neither of us would ever be trapped on the boat when the other wanted to do something else. I know we don't have a lot of room for another full size dinghy, and we hadn't been able to find an affordable inflatable kayak and a SUP was not all that appealing. I called the boat and tried to arrange to get together to see it before we left. It ended up working out that the guy, Christian, could meet us on shore before he had to go to work – and show us the dinghy in his onshore storage locker. We went up to the designated meeting spot (at Club Cruceros) and waited for quite a while. I finally spotted a guy wearing camouflage shorts (he said he would be dressed in camo). I walked up to him and got his attention and said "Hi, are you Christian?". The guy gave me a bit of a horrified look and said "uhhhhhh, nooooooo". I realized what must be going on in that poor guy's head and I tried not to laugh hysterically as I apologized and said I was looking for someone in camo clothes. I didn't explain that the name of the person I was looking for was Christian, so that guy will just have to live with the mystery.   We finally met up with Christian and went to look at his dinghy. It was not a cheap rubber inflatable as we'd feared, but it was a teeny, tiny miniature version of Peugeot! It was SO cute and not in bad shape. It rolled up into a pretty small package with it's own case with oars and a pump – that I could even carry myself. We negotiated a good deal and off we went with our tiny second car. I was pretty excited, imaging myself rowing ashore while Jonny was fishing or surfing, or rowing out to visit other boats while Jonny preferred to stay in. Since our new boat was like a "mini-me" version of Peugeot, I decided to call her "Mini-P".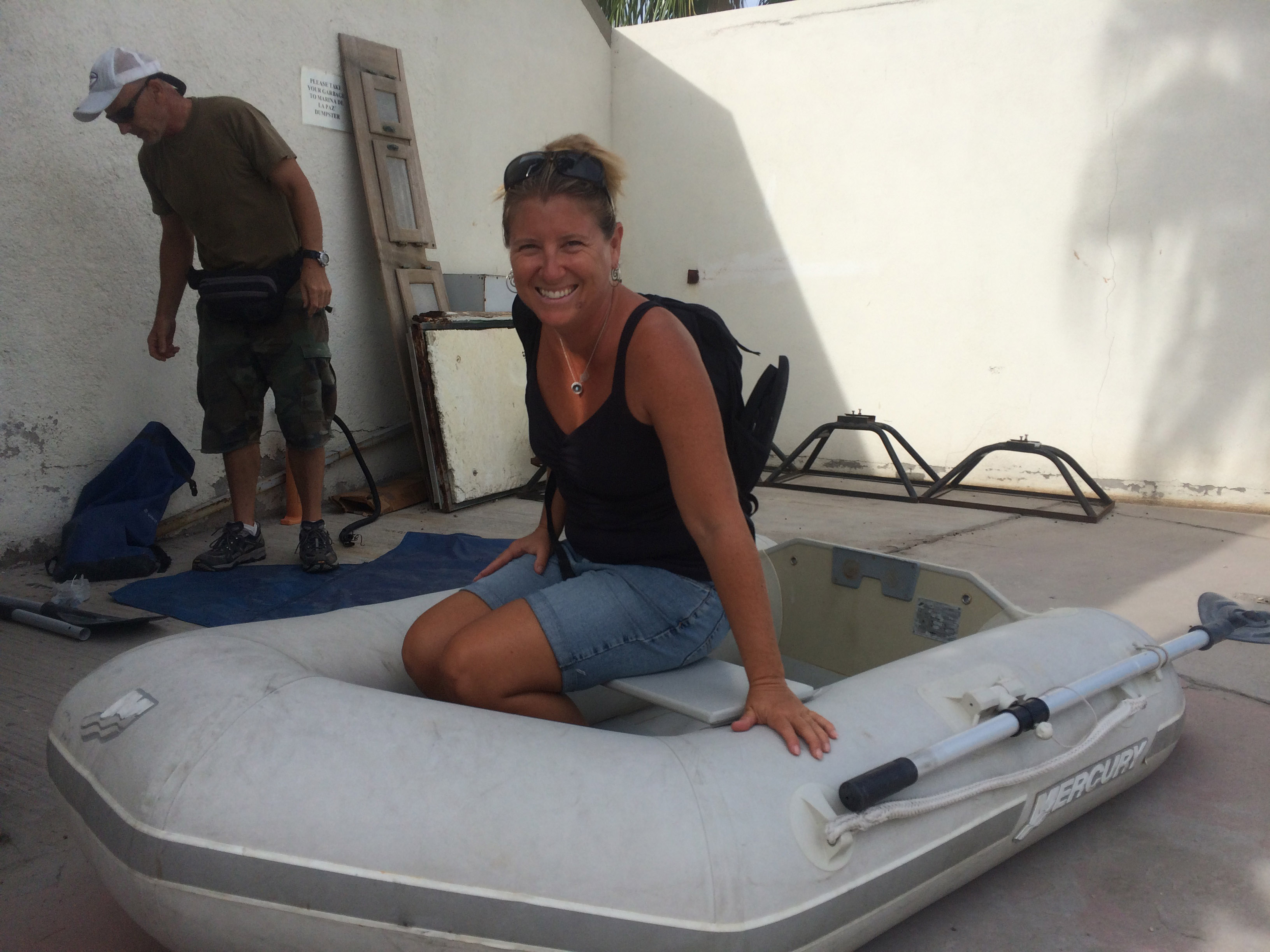 We finished our last chores and headed out La Paz for the quick trip down to Balandra for the night and then on to Bahia de Los Muertos to wait for a good weather window to jump across to Isla Isabel, San Blas and then Chacala in time for Christmas.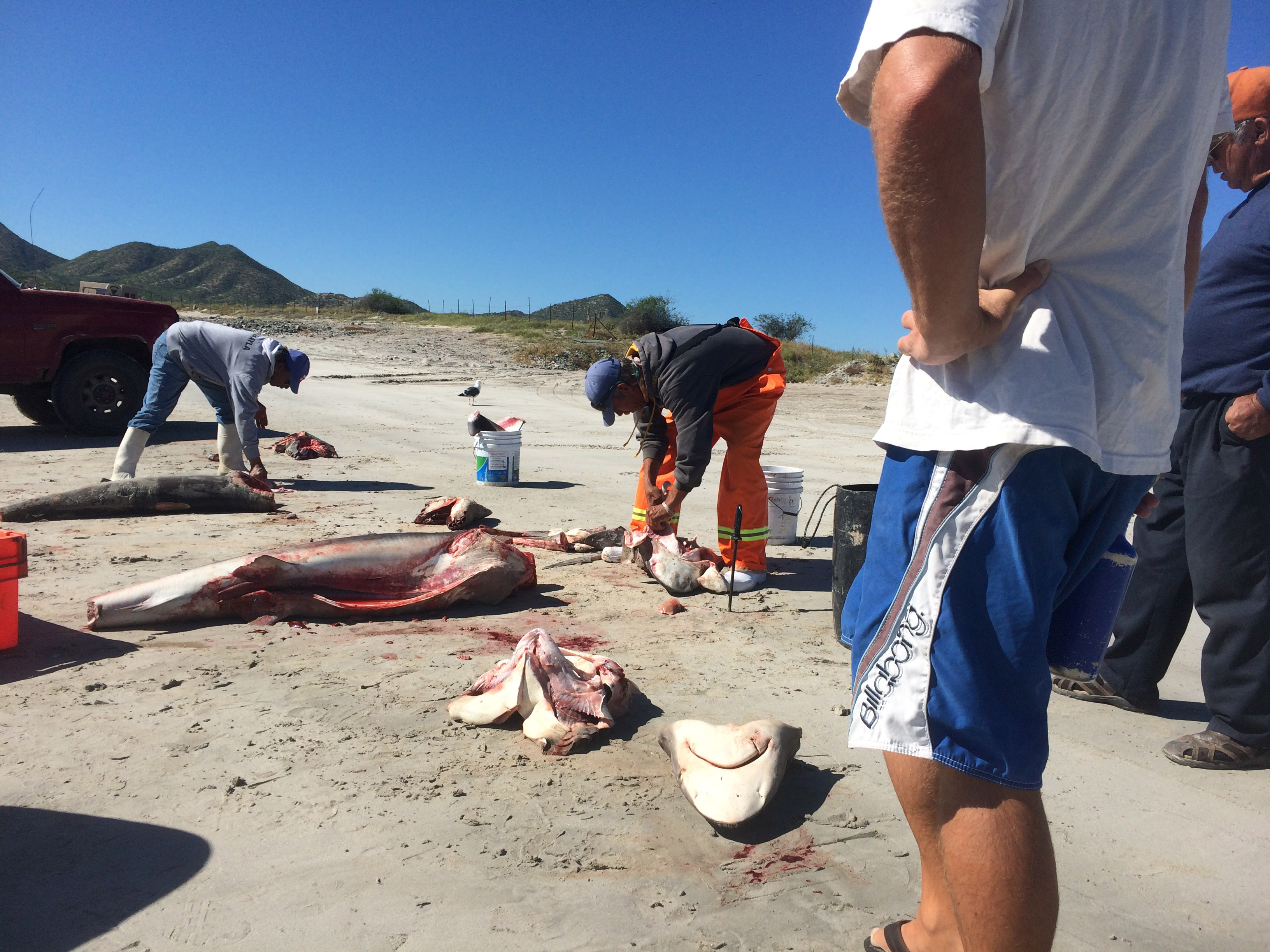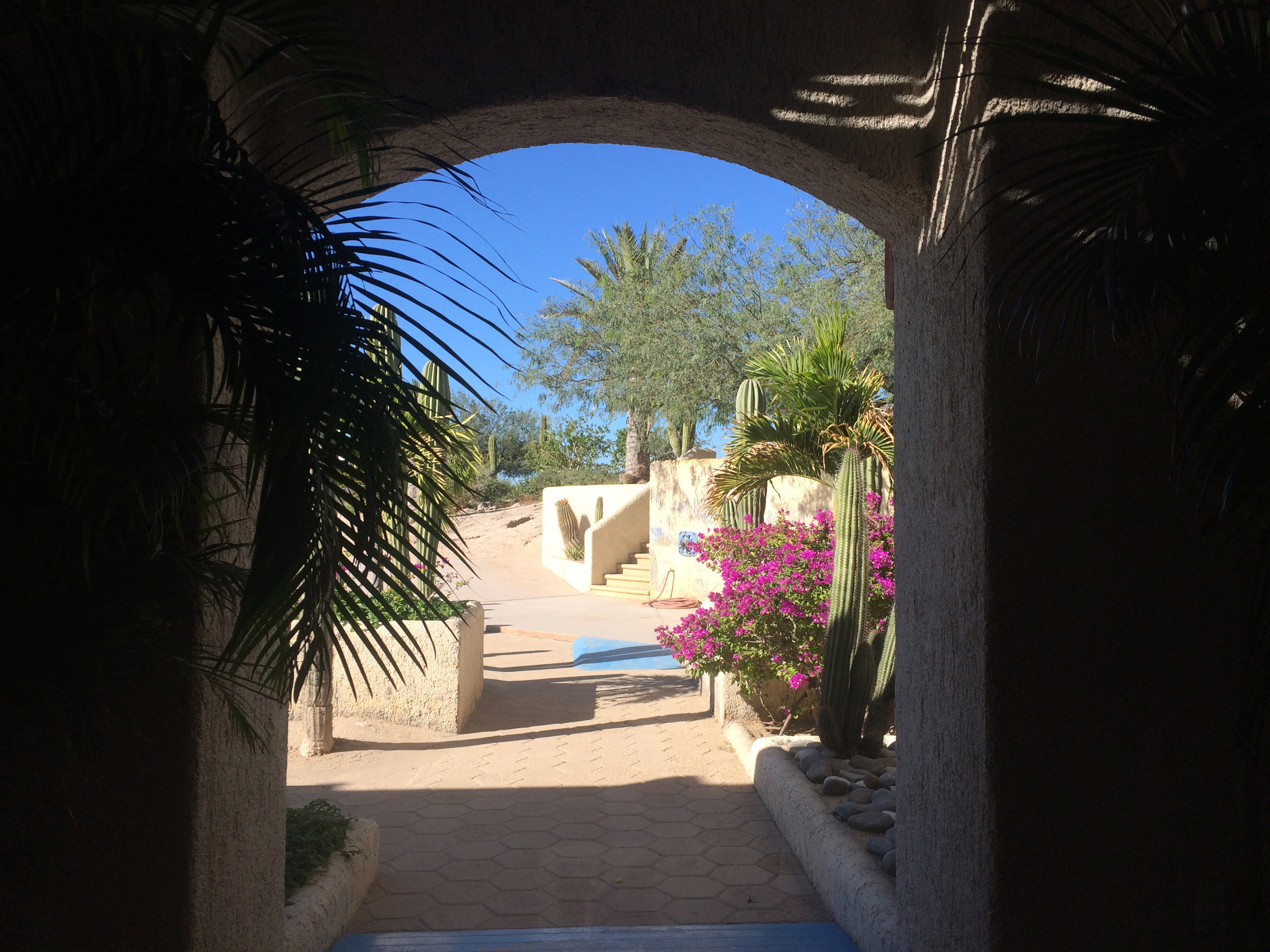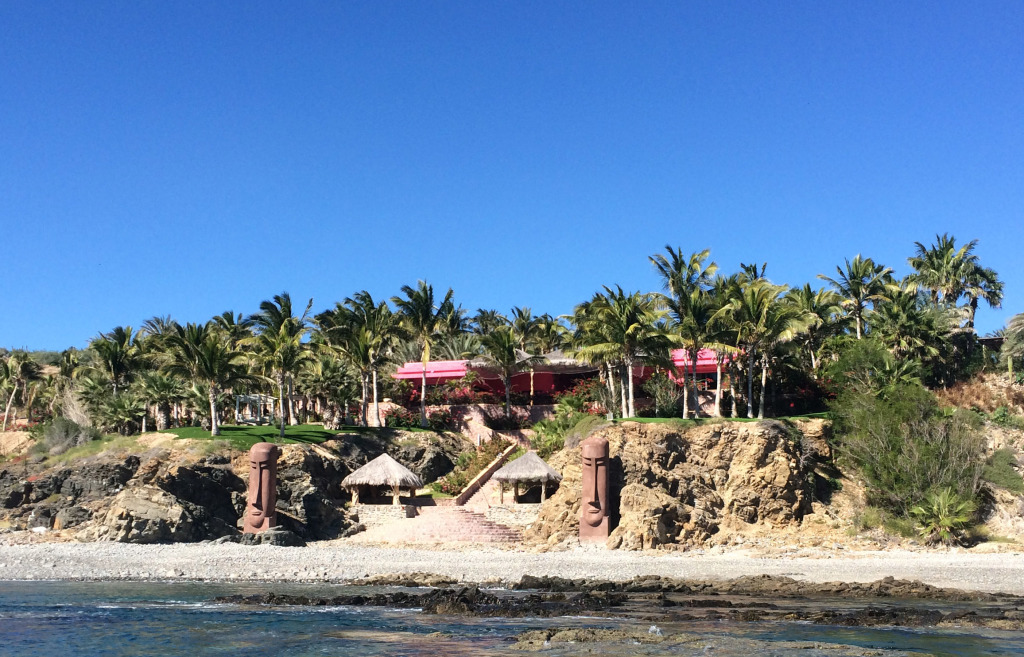 We had a bit of a cold and rolly night in Balandra and didn't get to really see any of this, one of my all-time favorite spots. We left just after sun up in wild and rough seas. Plenty of wind in the right direction for a fast trip down to Muertos. Unbeknowst to me, Jonny's back had been bothering him for some time, and apparently pulling up the anchor in the rough conditions tweaked a vertebra out of place for him. But the time we anchored down in Muertos, he was in a lot of pain. We tried massaging and resting (keeping him at rest is no easy feat).   But he clearly wasn't getting better. I noticed that his body went off at an angle from his waist up – he was definitely out of whack! But here we were in Bahia de los Muertos –a beautiful bay with just 2 restaurants and some private vacation rentals.      After a few days of taking it easy and no relief from the pain, we started to weigh our options for getting him some help. Sailing back north (beating up into strong winds) to La Paz seemed like a bad idea – not only a rough 11 hour trip, in the wrong direction, but an uncomfortable anchor spot for him in the end. The nearest town is 12 miles from there, which is the nearest place to catch a bus back to La Paz. One of the restaurants had a night guard who ended work at 6:00am and could probably give us a ride to the town to catch the latest bus to La Paz at 8:00am. Then we would have to find a place to stay, eat out and take taxis while trying to locate a recommended chiropractor or osteopath. It all seemed very complicated and expensive. We waited a few more days.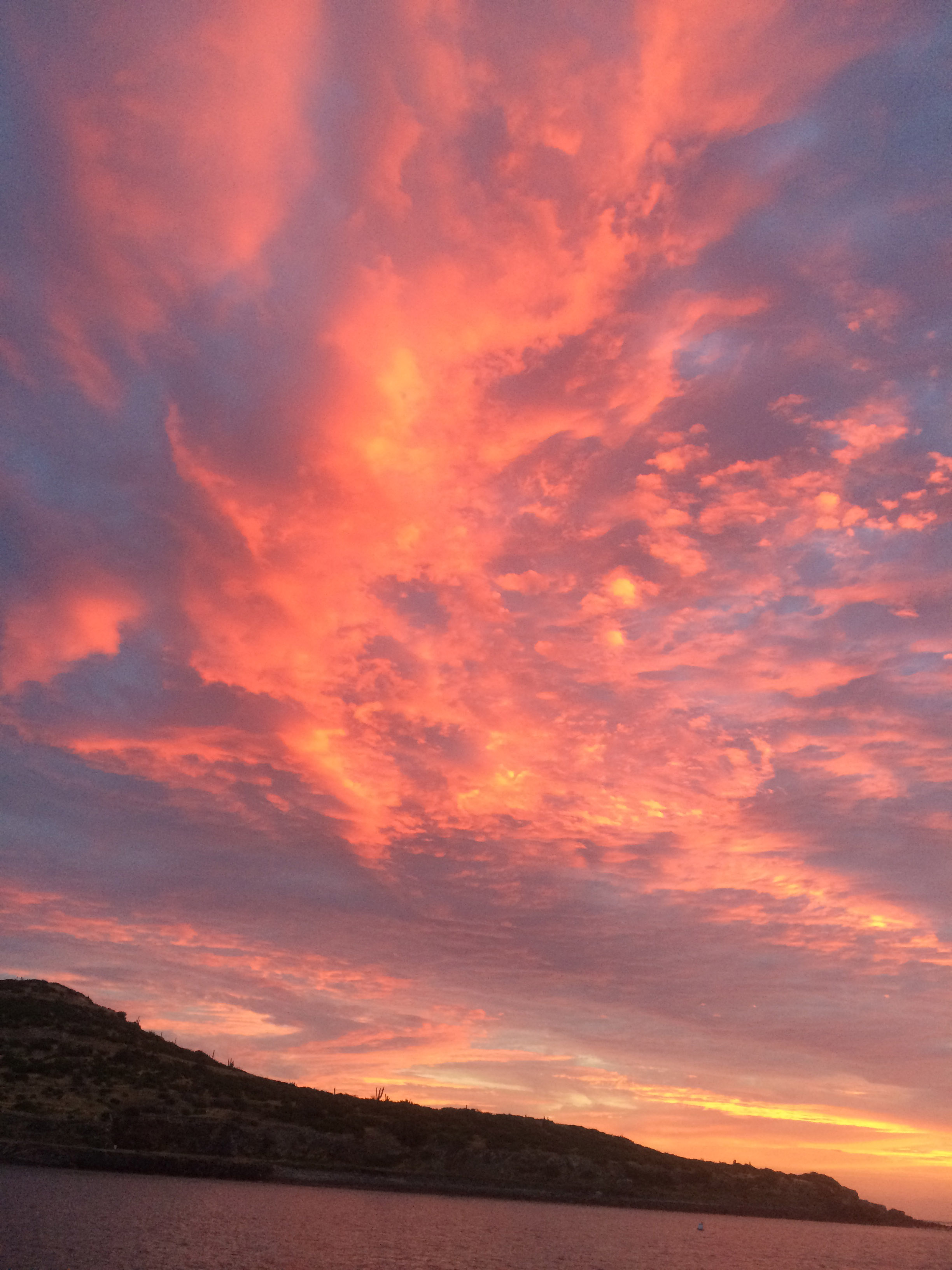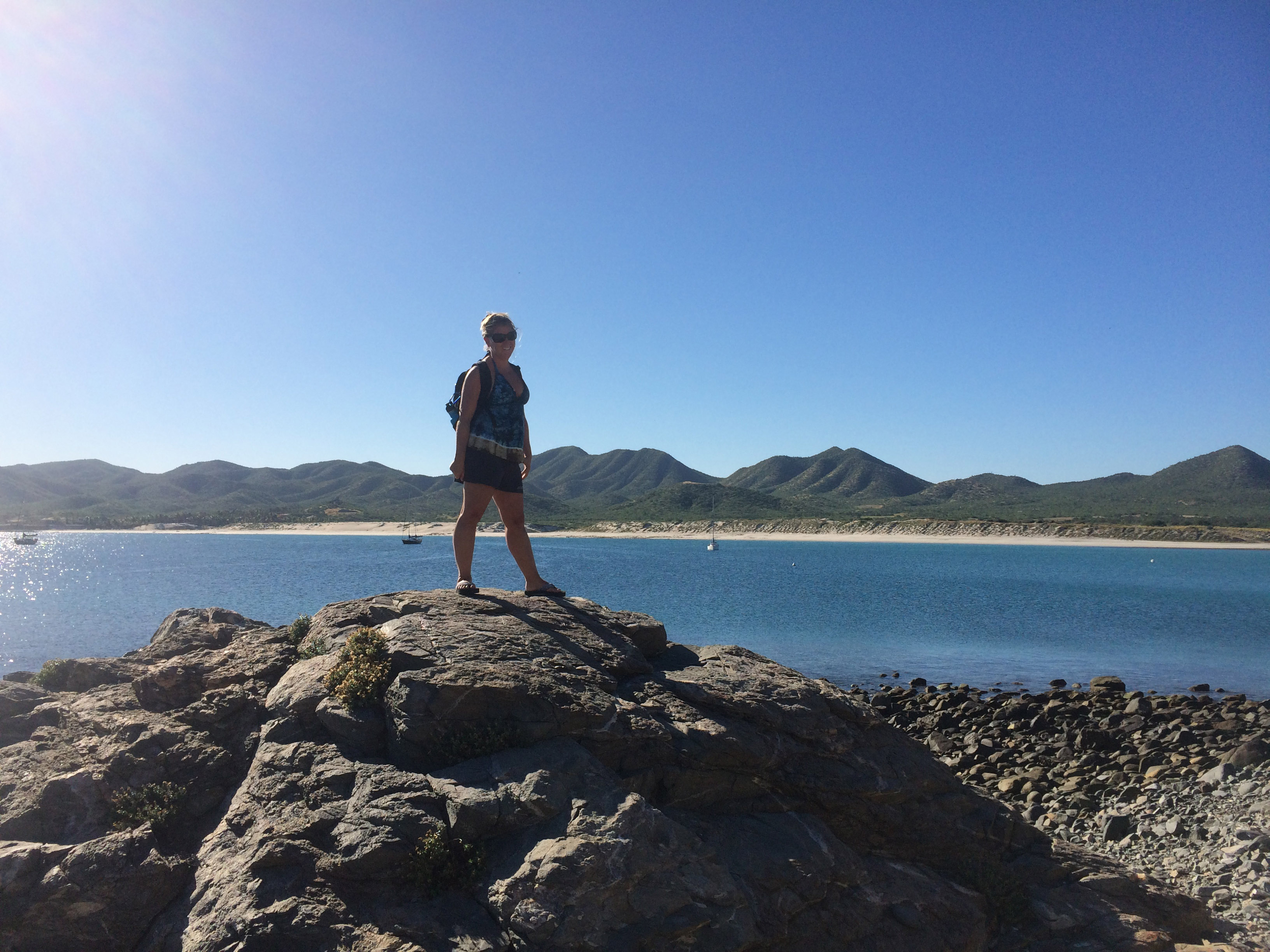 It became clear our original plans were no longer possible, and now we were looking at maybe making it to Isla Isabel to spend Christmas there. The only problem with that is it's a remote and desolate island. No place to buy shrimp! And as far as I'm concerned, the true meaning of Christmas is SHRIMP. Every Christmas Eve, everyone on my Dad's side of the family sits down to mountains of floured shrimp fried in olive oil and a special 'Christmas sauce' and spaghetti – just like Grandma used to make and all of her family in Italy for as far back as anyone knows. I could live without being able to make any phone calls, only sending wishes via SSB radio, but honestly I didn't think I could do without shrimp.   I'm not sure if you've sensed the theme here, but for me holidays = food.   I took the dinghy ashore myself one day to see if there was any way to arrange to get the restaurant to sell us some shrimp or make an order with their delivery person or what. As I was landing I met the other couple in the anchorage aboard Wasabi (Karen and Al ? I might have that wrong, because my Mom has a dear and wonderful friend named Karen who is married to an Al, but I'm pretty sure that's what I heard). They had arranged for someone to drive them into the nearest village for supplies. I wanted to jump at the chance to go with them, but I had promised Jonny I'd be right back to make him lunch. I had a drink while they awaited their ride and they agreed to have a look for shrimp for me. Not long after I returned to the boat I heard a dinghy pull up – a kilo of shrimp delivered right to our companionway! What luck! I paid them and thanked them profusely. Now, wherever we ended up, Christmas was saved!
Another boat arrived and we soon met Damon and Desiree on a beautiful junk rigged boat named Gia.

They are about our age, and really cool people. I enjoyed hanging out with them while Jonny was incapacitated. They ended up convincing Jonny to try a muscle relaxer and do some stretching and massage to try and get his back to pop back into place. It seemed to help him a bit, but he was still going to need to see someone. I tried to convince my dear friend and chiropractor Dr. Frogley, to fly down to Cabo and meet us, but apparently he already had plans for the holiday (he did share as much advice as he could, though).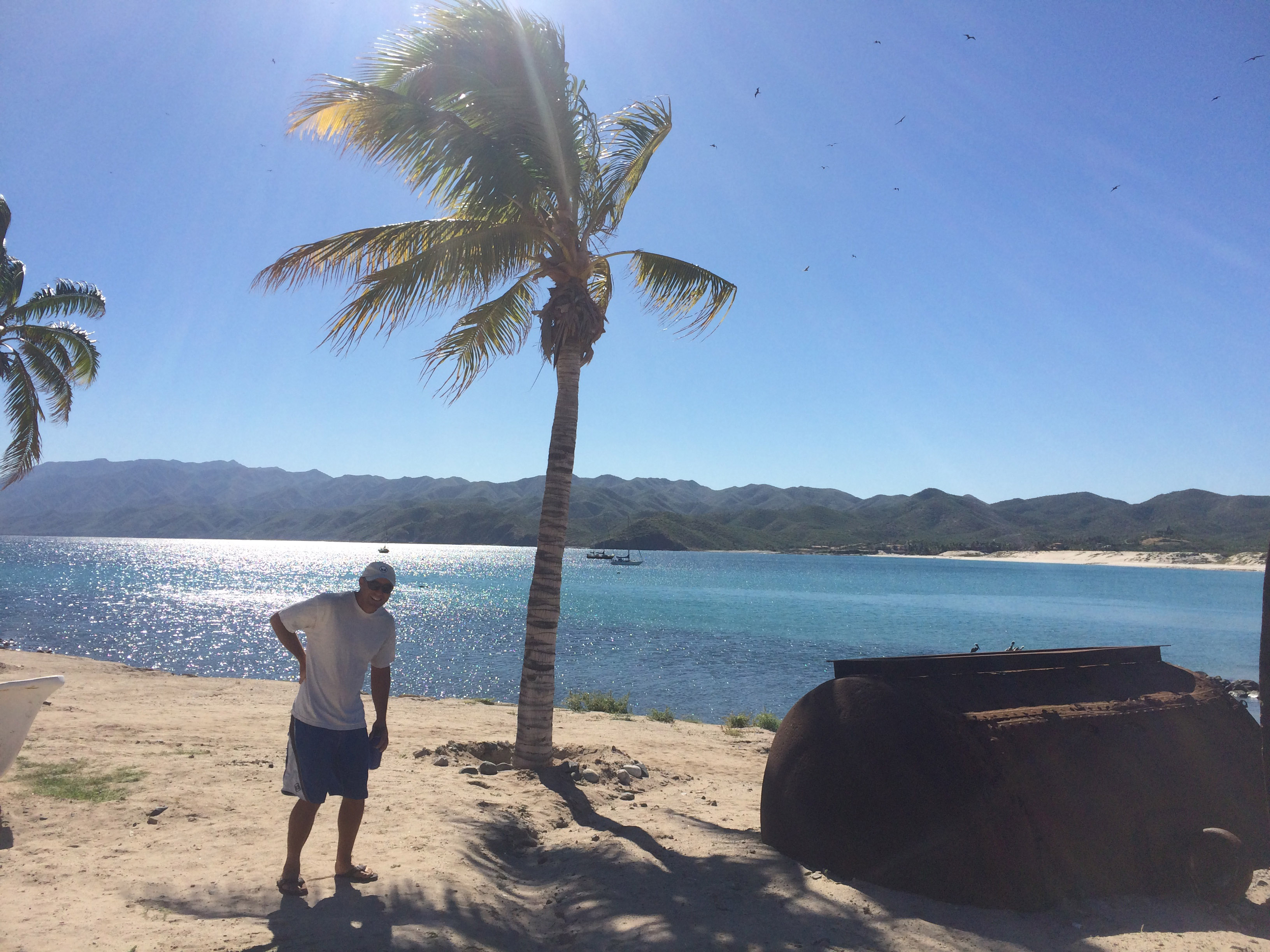 We ultimately decided that we would attempt a crossing to Mazatlan. It was the shortest crossing we could do (2 nights) and brought us to a Fonatur marina we'd stayed at before in large city and in roughly the direction we wanted to go. Given the winds, it was likely we would be motoring most of the way, meaning less sail handling work and less worries. It was a bit rolly the first night, and the boat took a roll when Jonny was trying to get up from his bunk, and gave him a jolt that popped his back – he felt a measure of immediate relief! He was still sore and looking a bit crooked, but his pain had dropped quite a lot and he was able to manage the crossing and watches quite well. Whew! He even caught a gorgeous tuna and we luxuriated in pan-seared ahi for three meals.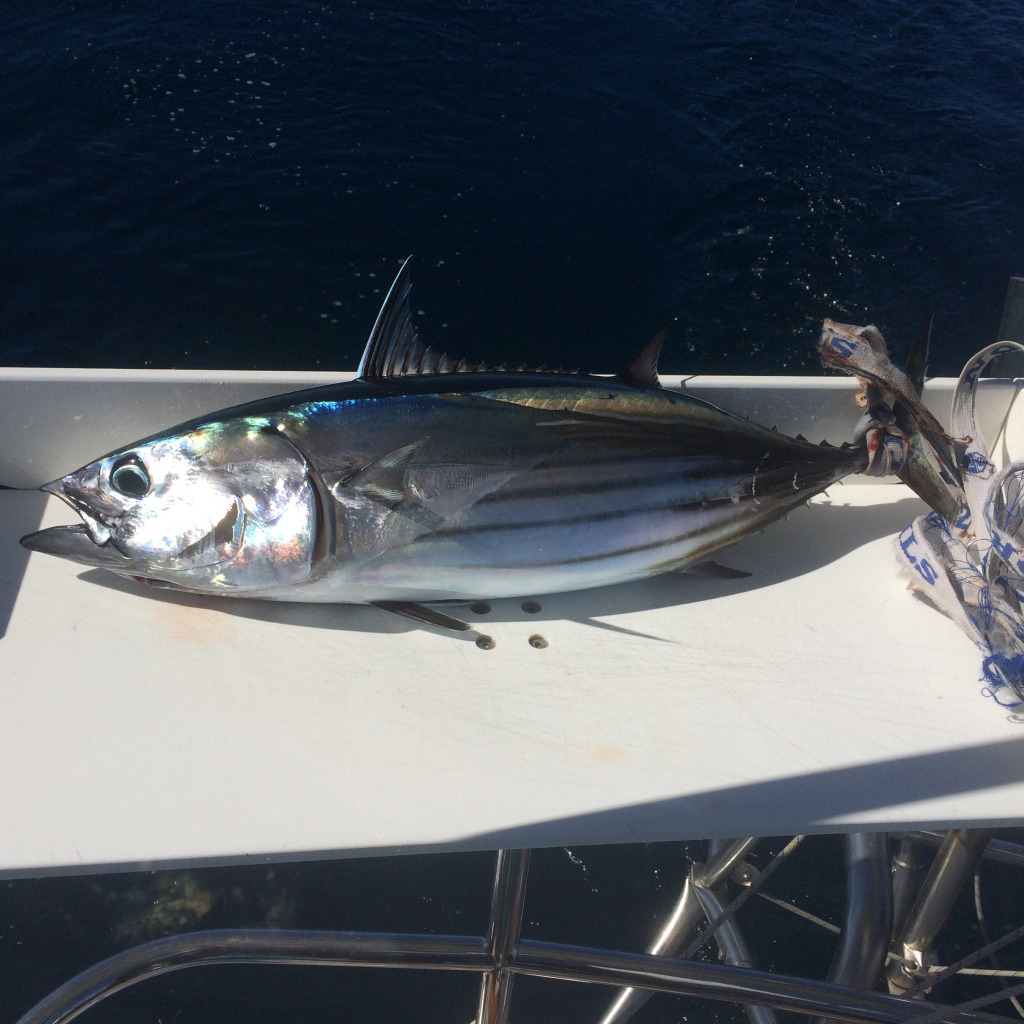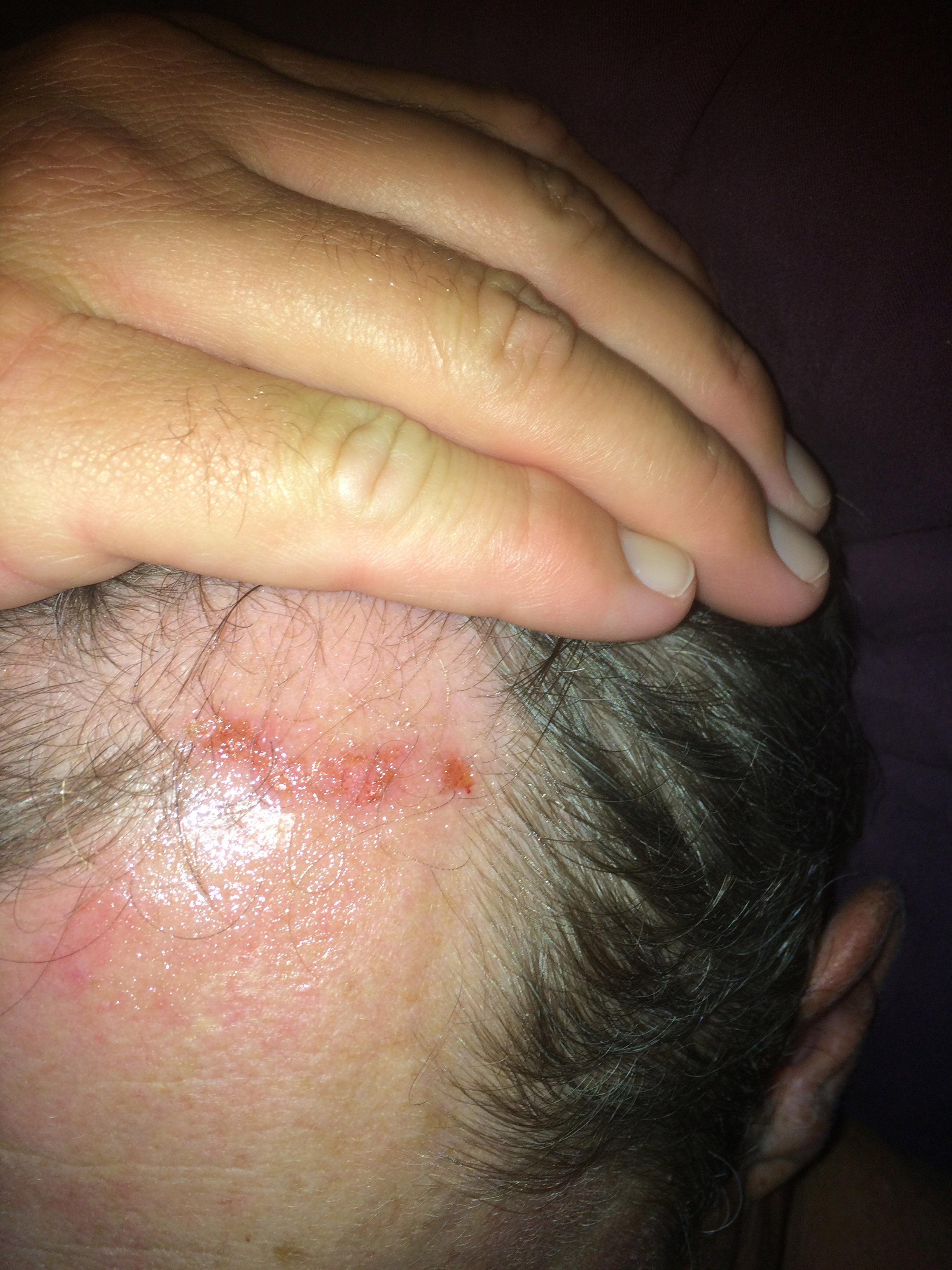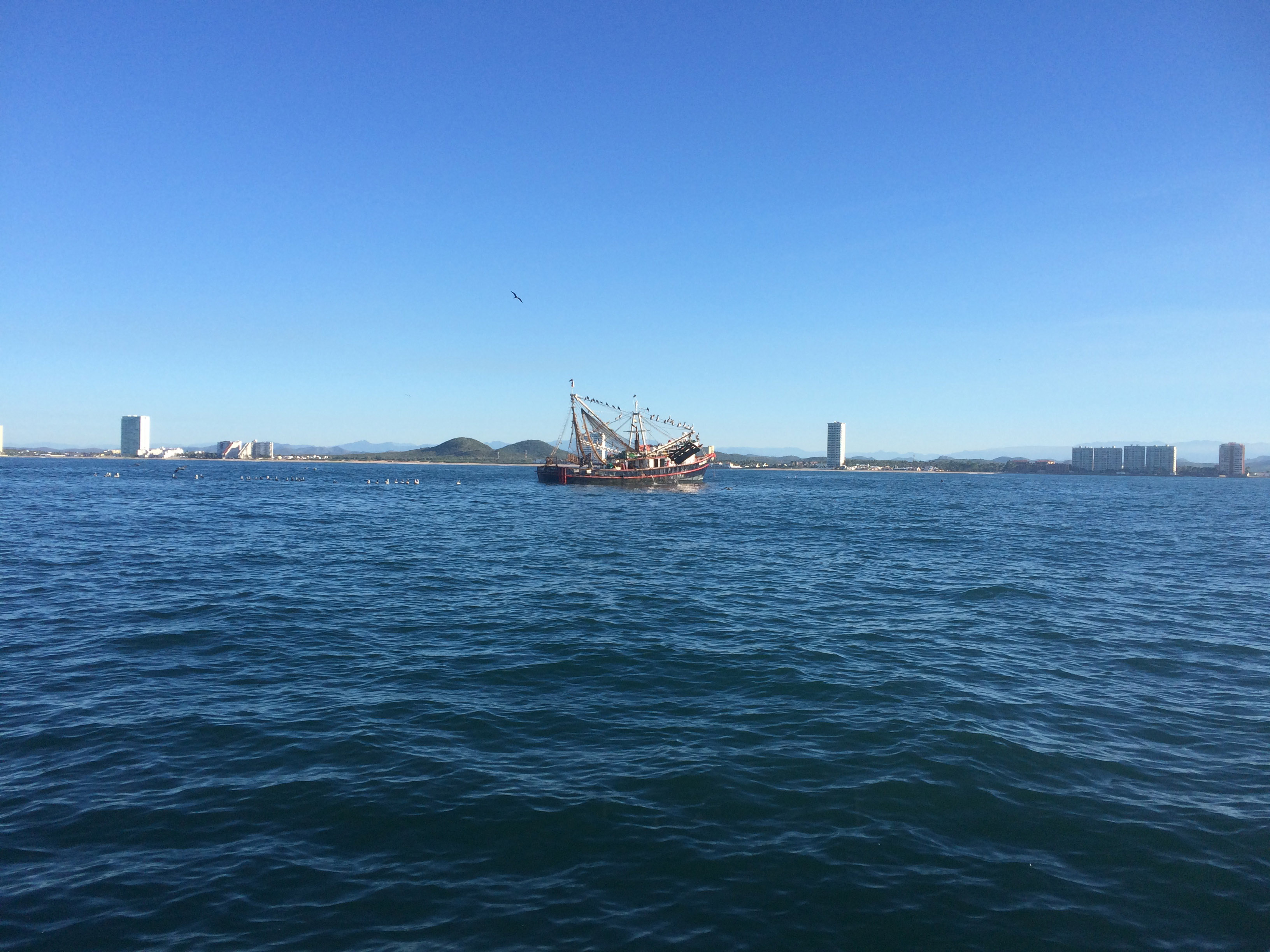 There was pretty much no wind and we had to motor nearly the entire way. A bit of an expensive prospect, but given our circumstances, and how else things could have gone, I think we were incredibly lucky. We got across quickly and with no incidents. We arrived into Mazatlan at high tide and got in through the narrow and shallow harbor mouth, passing inches away from the dredge. It was Christmas eve and we were looking forward to tying up in a slip and having a nice shrimp dinner. Unfortunately there were no slips available! We tied up at the fuel dock (we needed fuel anyway) and were told that a boat was leaving that afternoon and we could have their slip as soon as they were gone.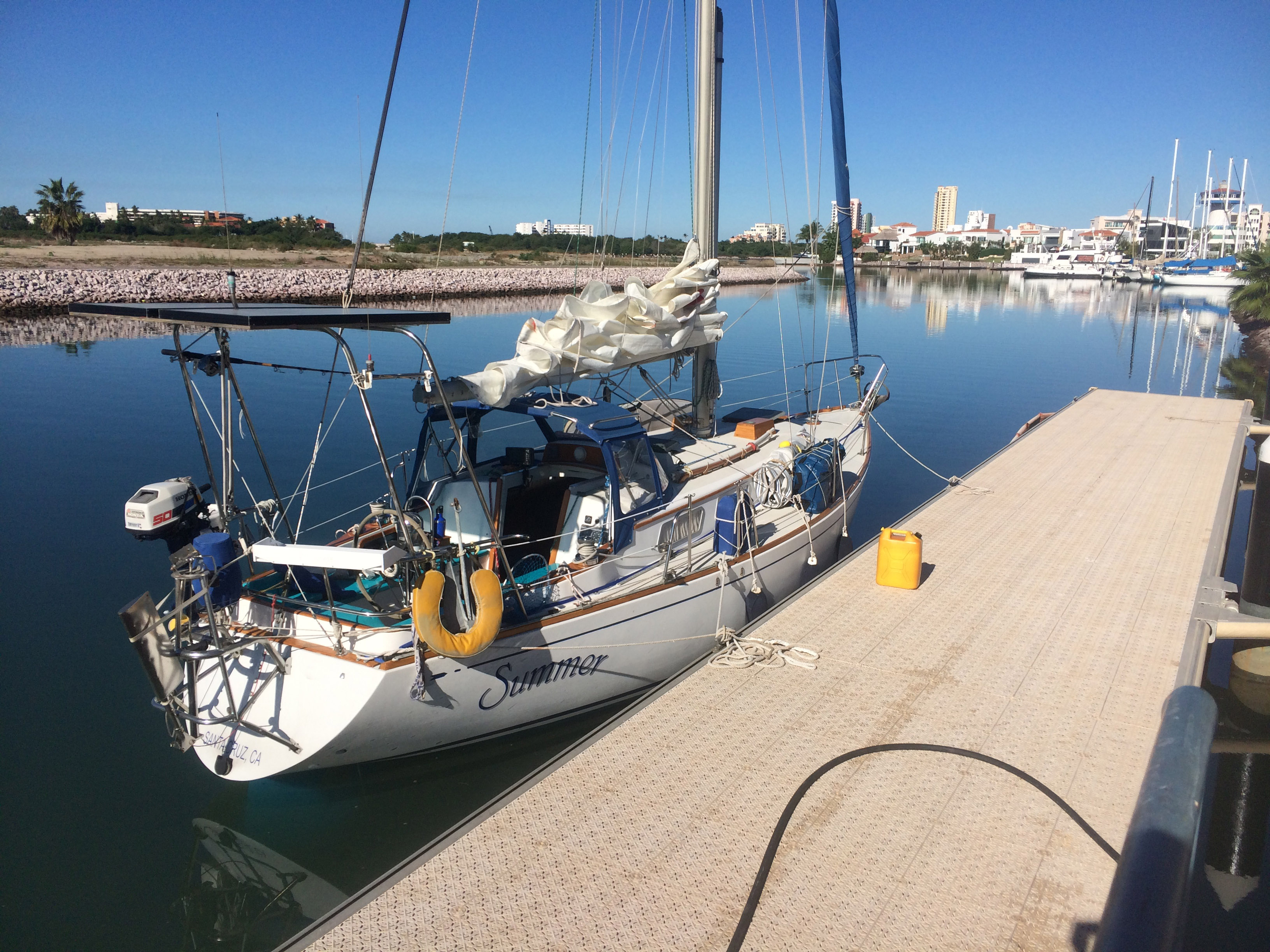 Unfortunately they were not able to leave – the tide was low and the dredger was blocking the entrance so they had to come back to the slip for the night.   We were allowed to stay at the fuel dock overnight – not ideal, but better than nothing! We took a little walk to an upscale sort of market and managed to get a good bottle of wine to have with our Shrimpmas feast.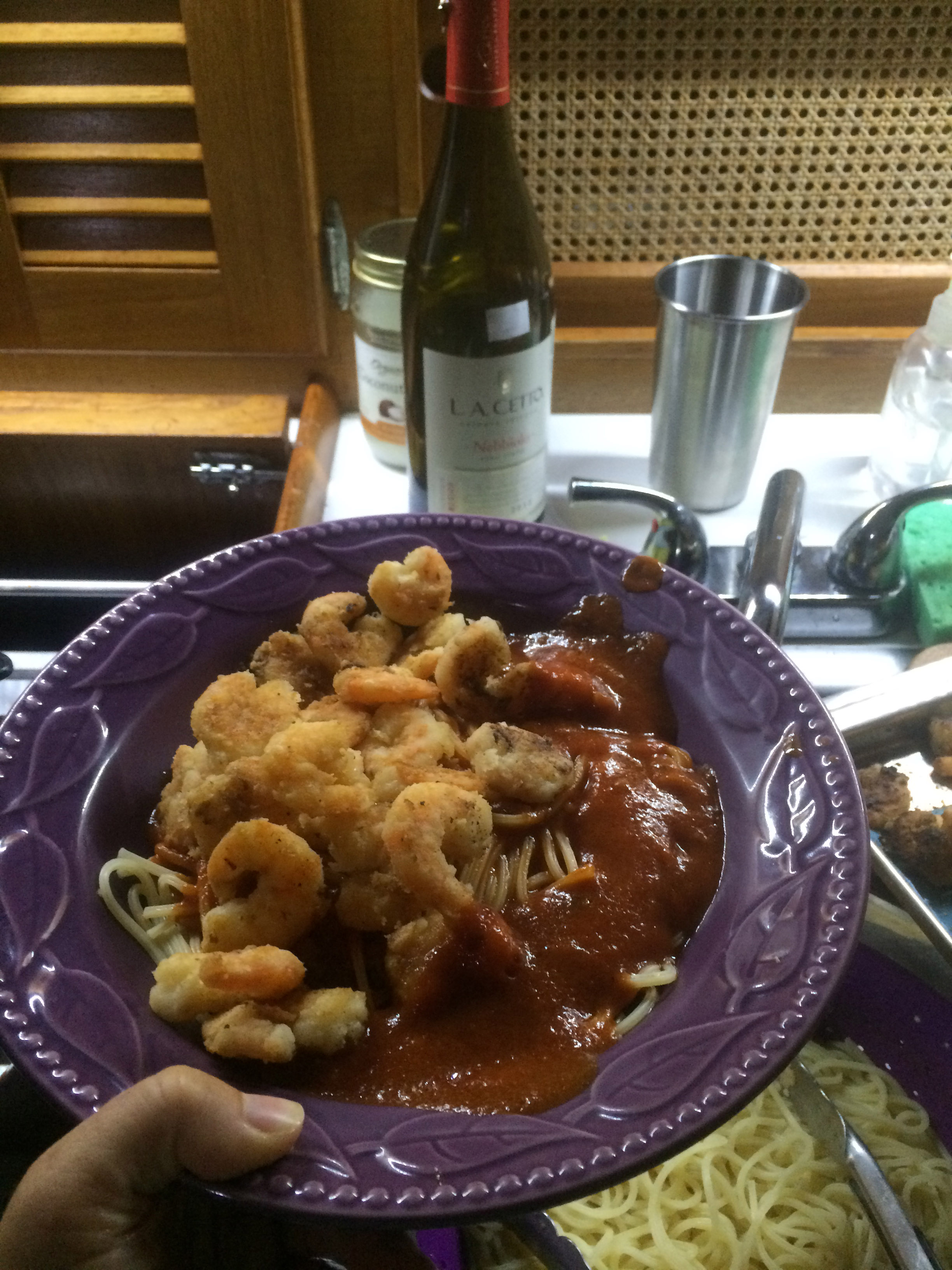 We were both so exhausted that after enjoying our dinner we were passed out for the night by 8:30 pm.   The folks in our slip were out late the next morning – and I was actually kind of glad they hadn't left – otherwise we never would have met them! Nice couple I am looking forward to hanging out with somewhere down south. The woman working in the office of the Fonatur remembered me from when we stayed in March. She also had a chiropractor to recommend – an American guy her husband had seen. I couldn't help but laugh when I saw his name written down – Dr. Backman.
Given that we had not planned to stay in a marina we did not have the usual frantic list of projects we needed to get done. That doesn't mean the captain didn't start a list, but it was far more relaxed than other marina stays. I did manage to get 6 loads of laundry done, got Mini-P blown up and tested (I love her!), grocery shopping of course and a few chiropractor visits. Jonny was starting to feel better and then he spent an entire day making a fabric template for dinghy chaps (covers for Peugeot) and he felt pretty bad the next day. Taking it easy was not on his list.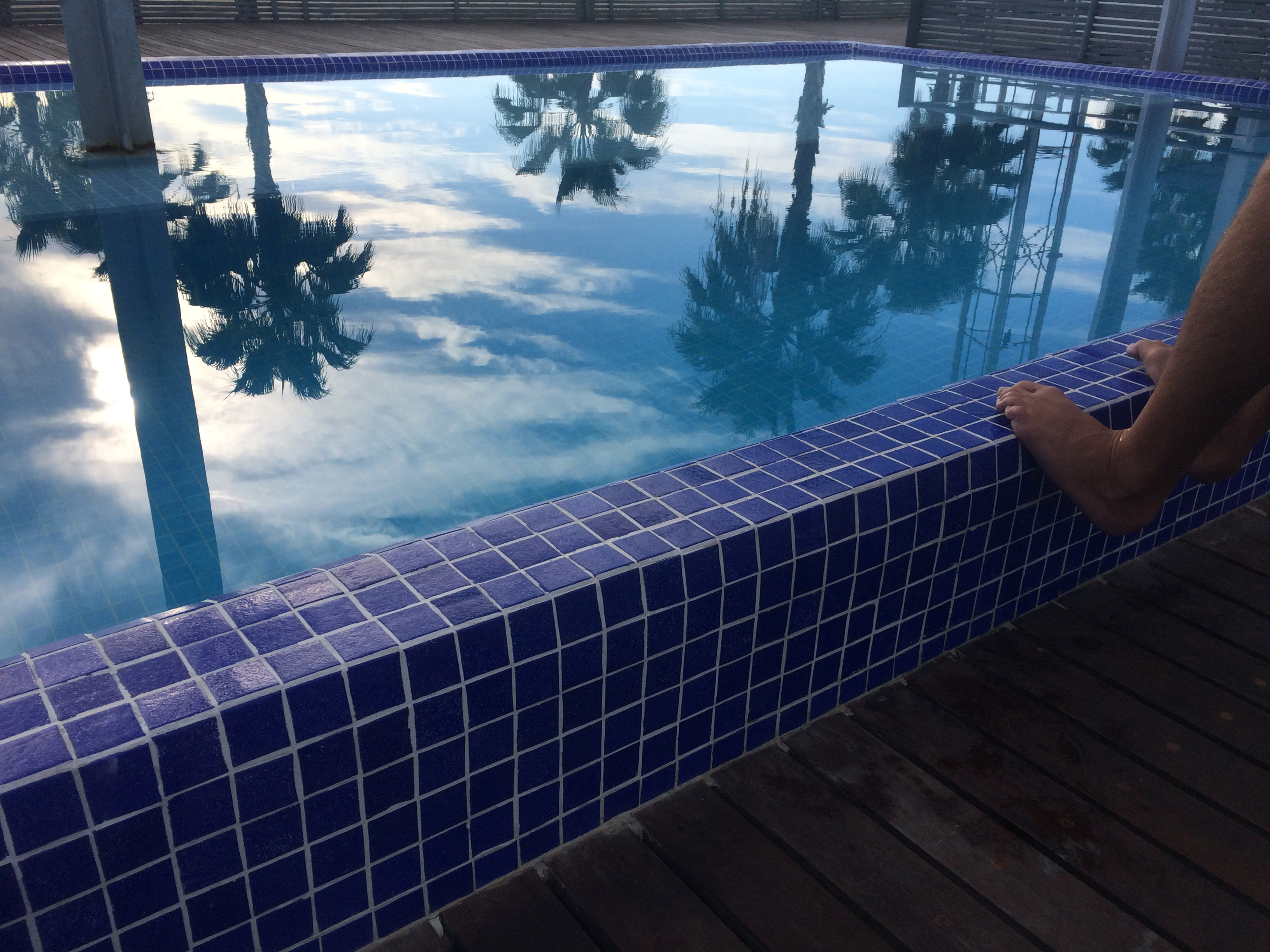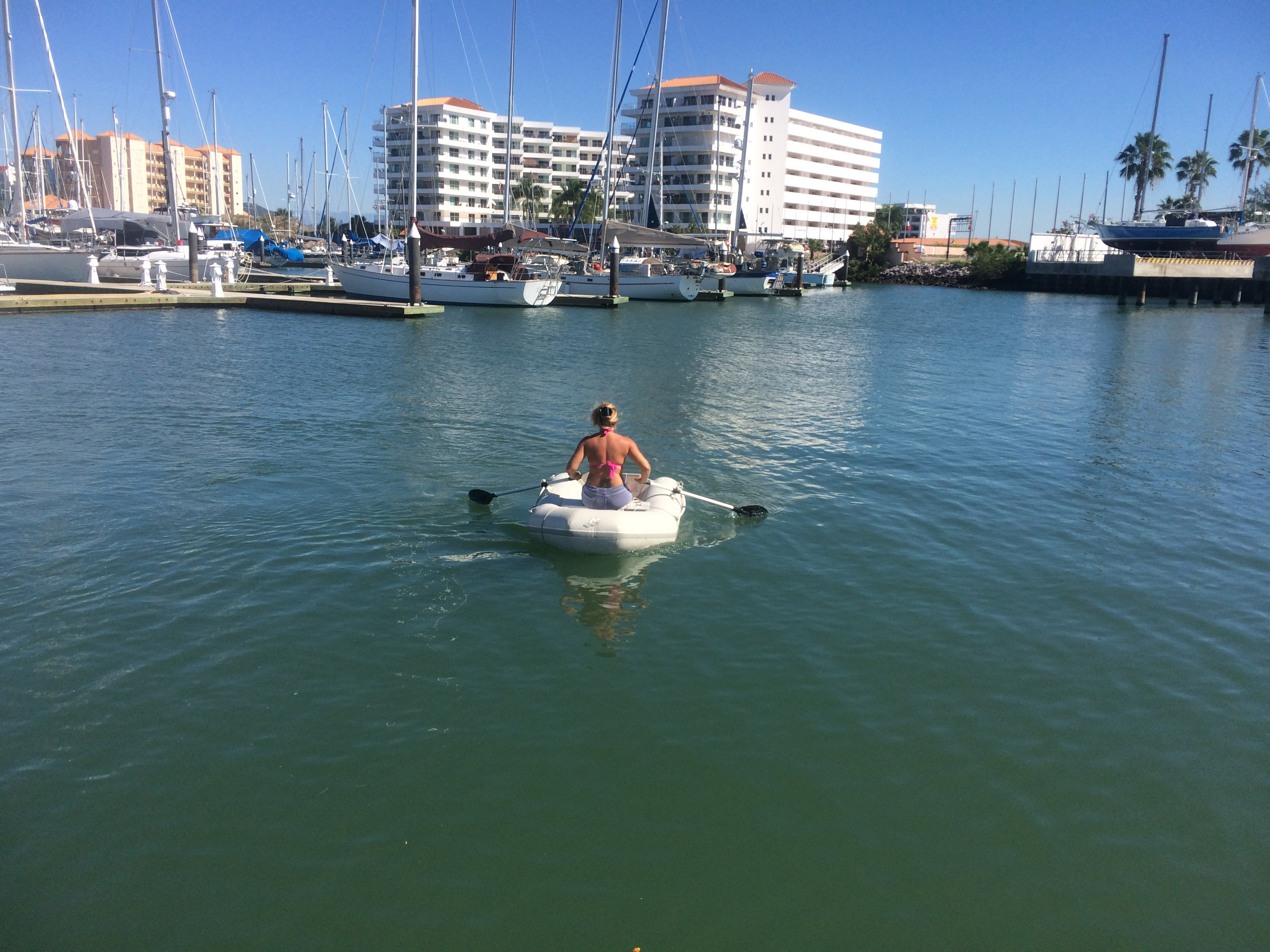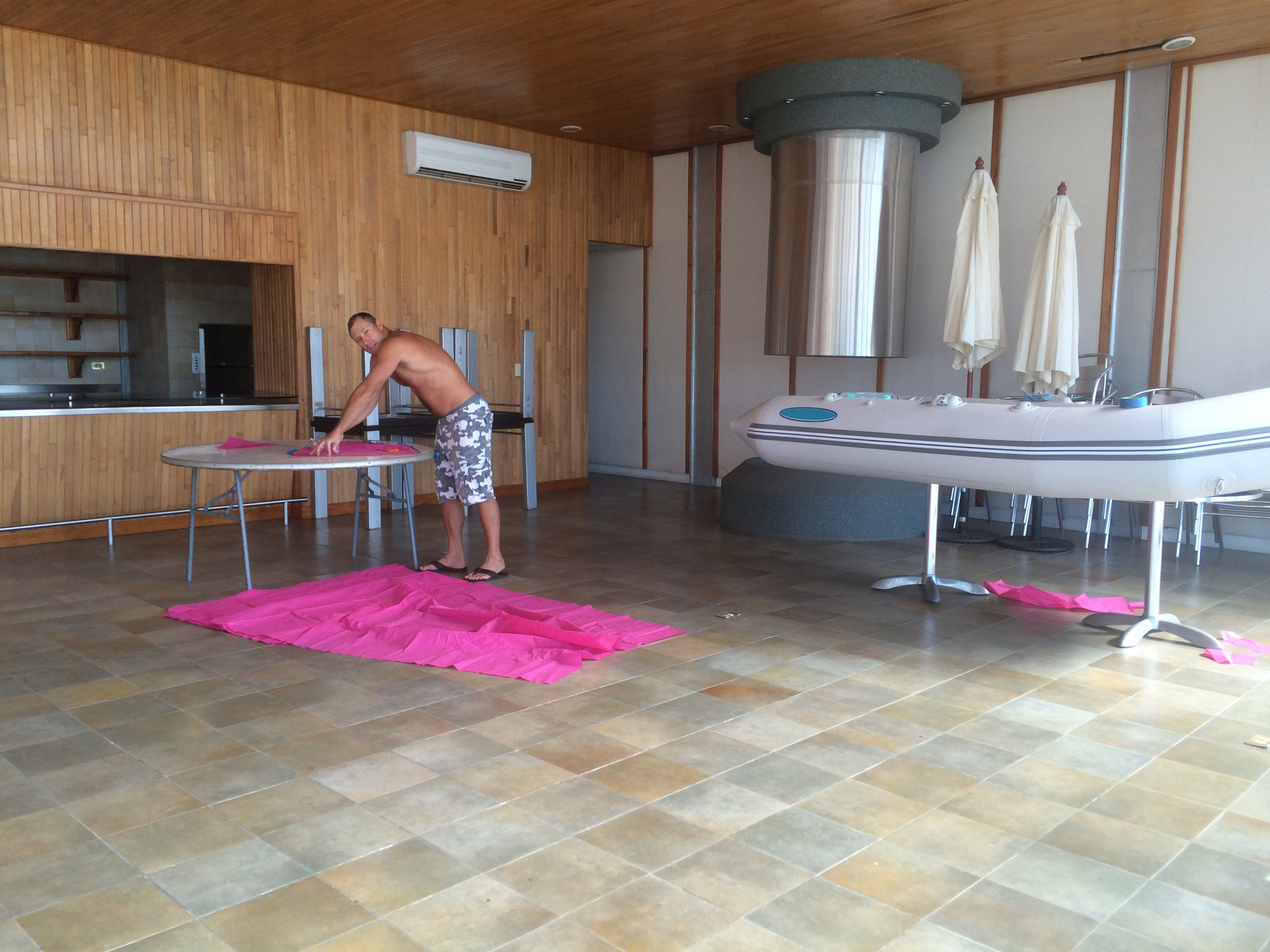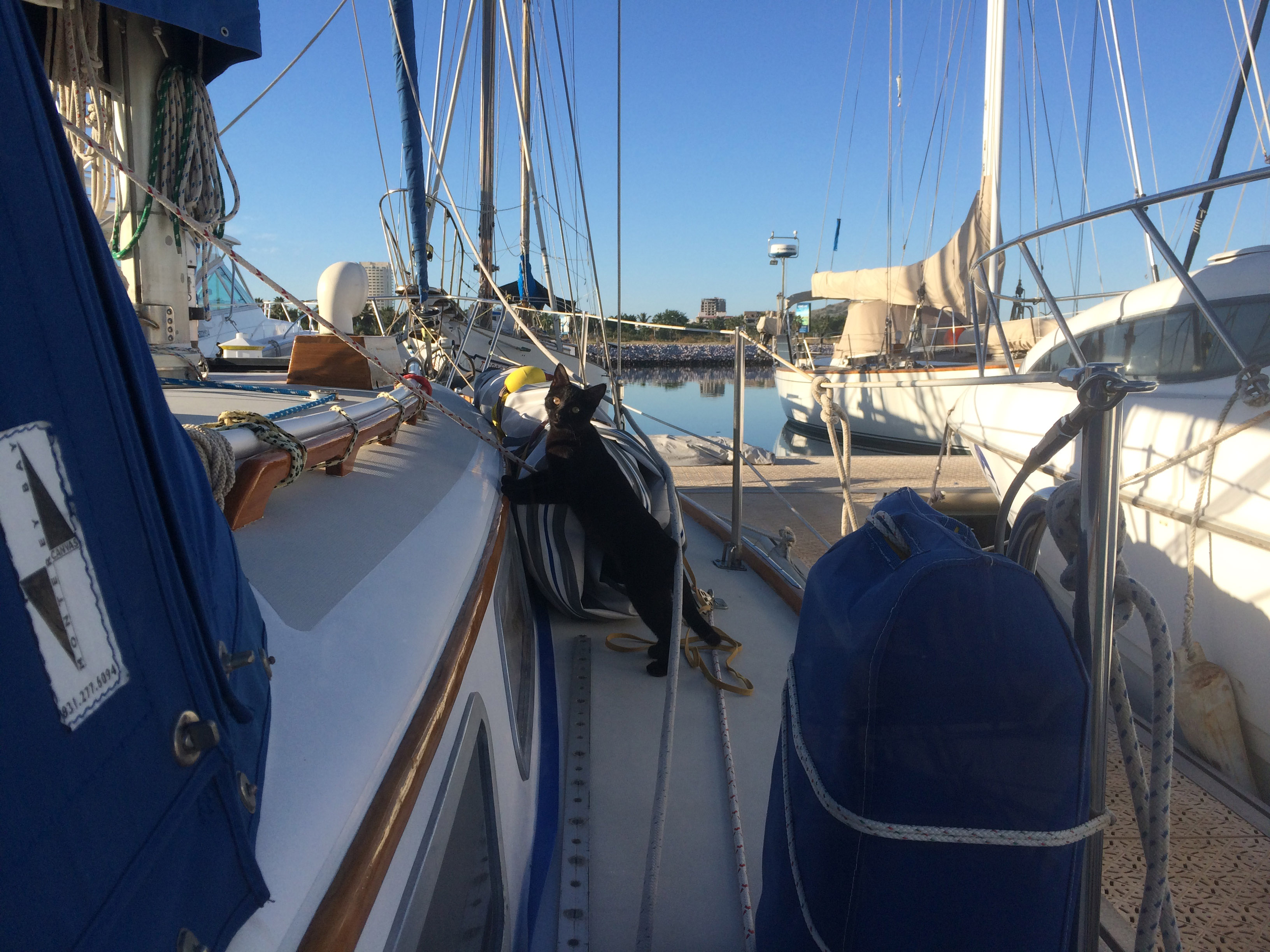 We noticed Arluk in the marina across the way and reconnected with our friends Wayne and Cyndie who were next to us in the marina in Chula Vista CA. Back in the days before we'd all headed into Mexican waters. They invited us over for an evening of sundowners and tasty food and it was fun to catch up and hear all their trials and tribulations cruising around Mexico.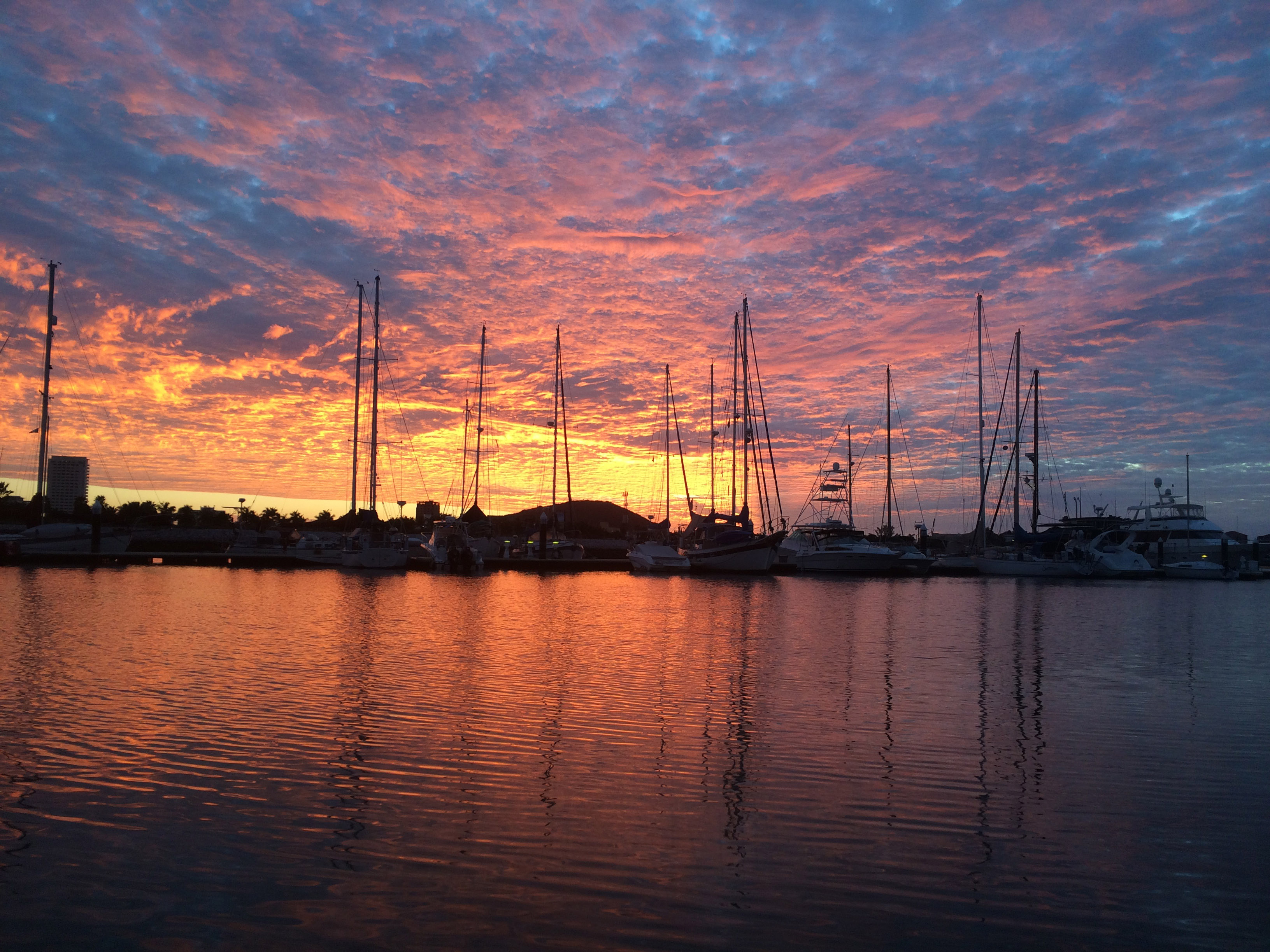 The week in Mazatlan went fast – I never even got back to old town. But we did get to walk around the huge white church turned discotheque / restaurants. Luckily it is situated at the end of the road Mega is on and a few blocks down from the chiropractor. We were able to fit in a quick look-see before our big provisioning trip to Mega.
We also to glimpse the beaches of Mazatlan for the first time. Given that we are spoiled rotten when it comes to beaches, we were not very impressed. Every inch is built up with hotels and restaurants– it's almost impossible to find a way onto the beach! They are also not the cleanest beaches I've seen by far. The "Gold Zone" was definitely not for us, we had passed it by on our last visit, but seeing as the chiropractor was located smack in the middle of it all, we decided to have a look around. I could see how it has a certain appeal for some types of vacationers. When searching for an alleyway to the beach, we passed through a sort of open-air sports bar jammed between buildings – no view of anything but the many TVs and buildings surrounding it. It was crammed full of older Gringos and not a-one of them looked like they were having a good time as they scowled at us passers-by. What a way to spend a vacation! It's busy and overwhelming for someone not used to so much human-generated stimulation.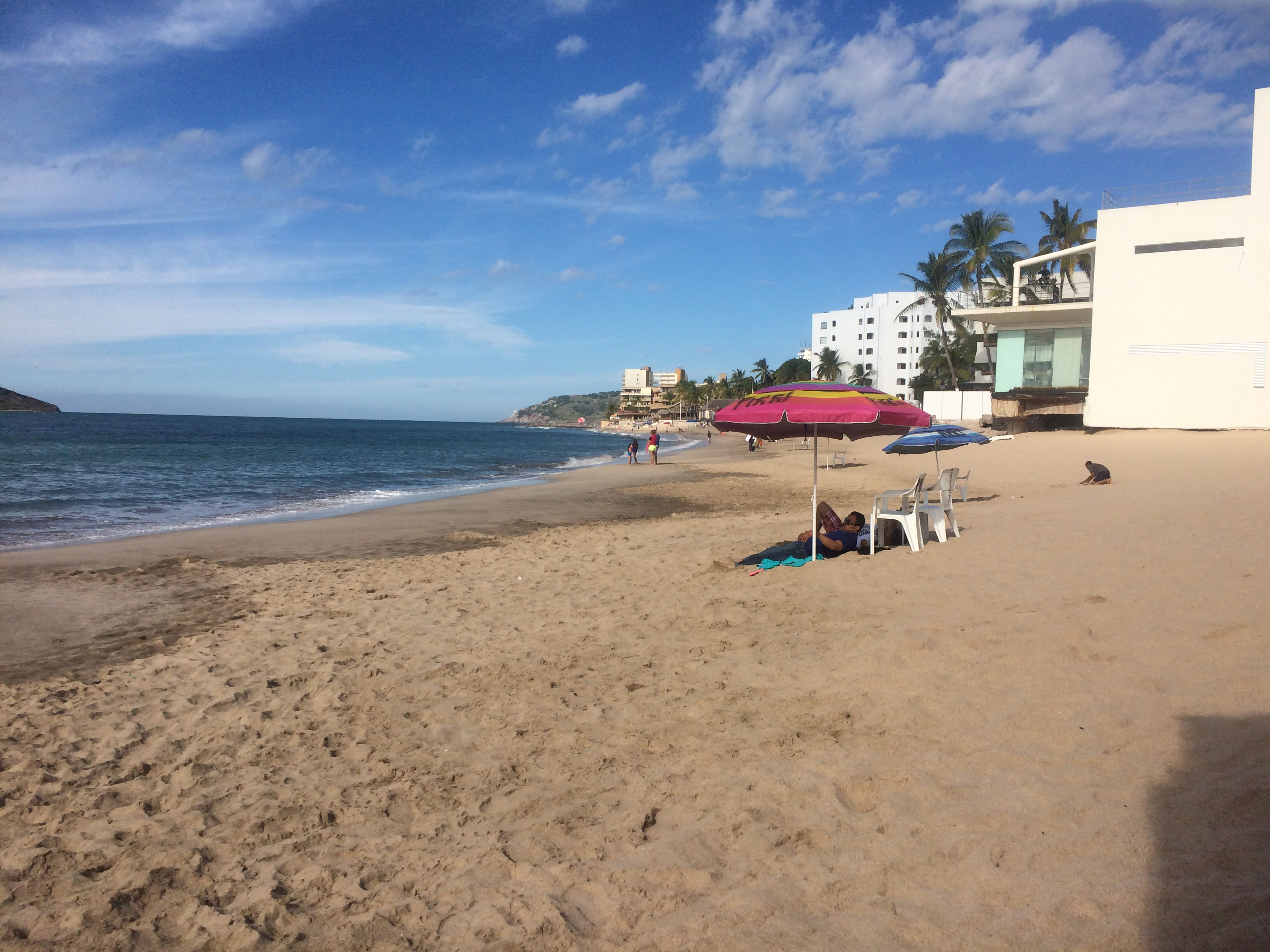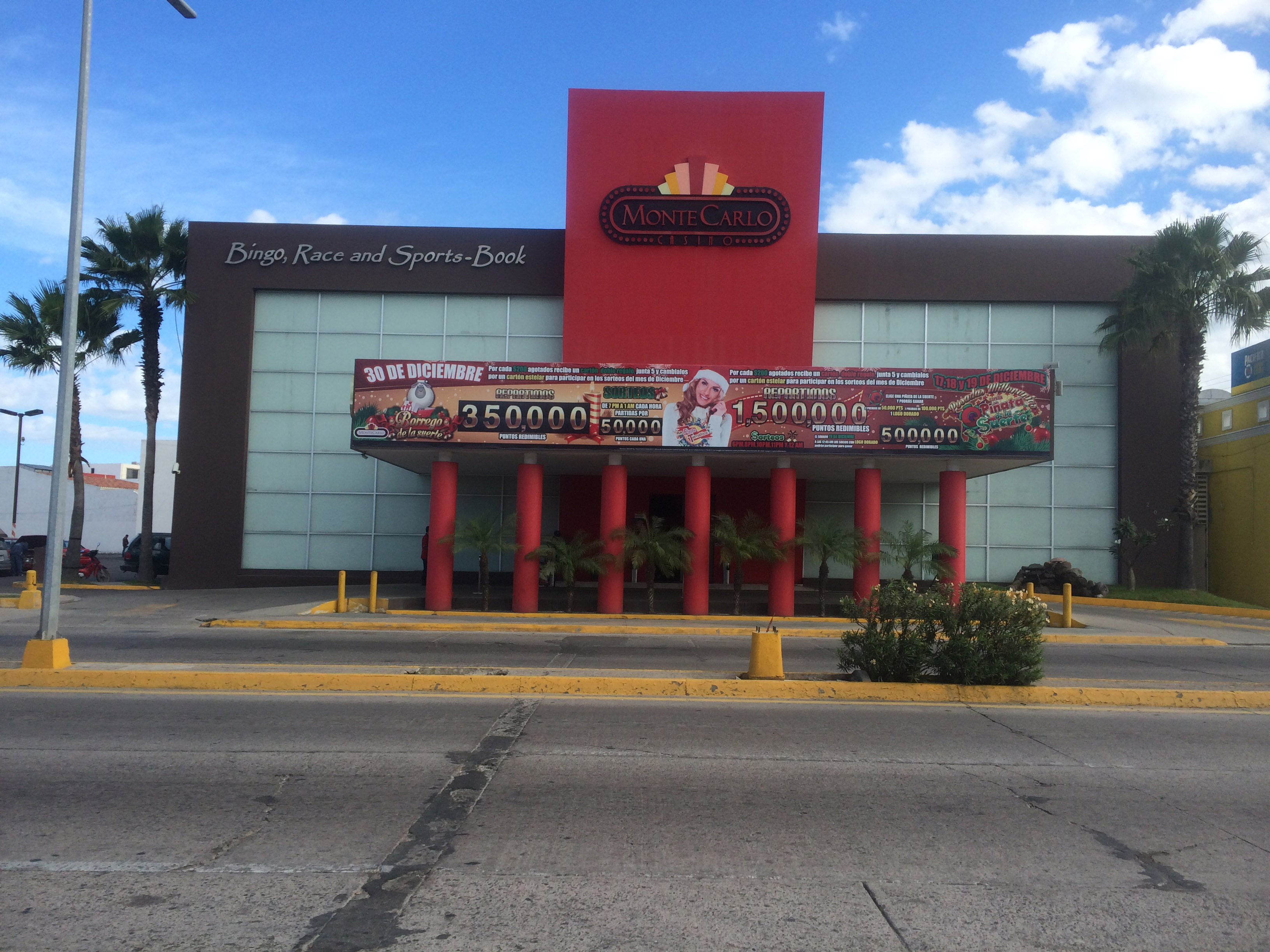 Our week at the marina went by fast and came to an end at the end of the year. We headed out at high tide in the morning for a short trip out to Isla Venado – less than a mile from the city. We squeezed by the dredging machine with just a few feet to spare and the crew was hamming it up for the camera.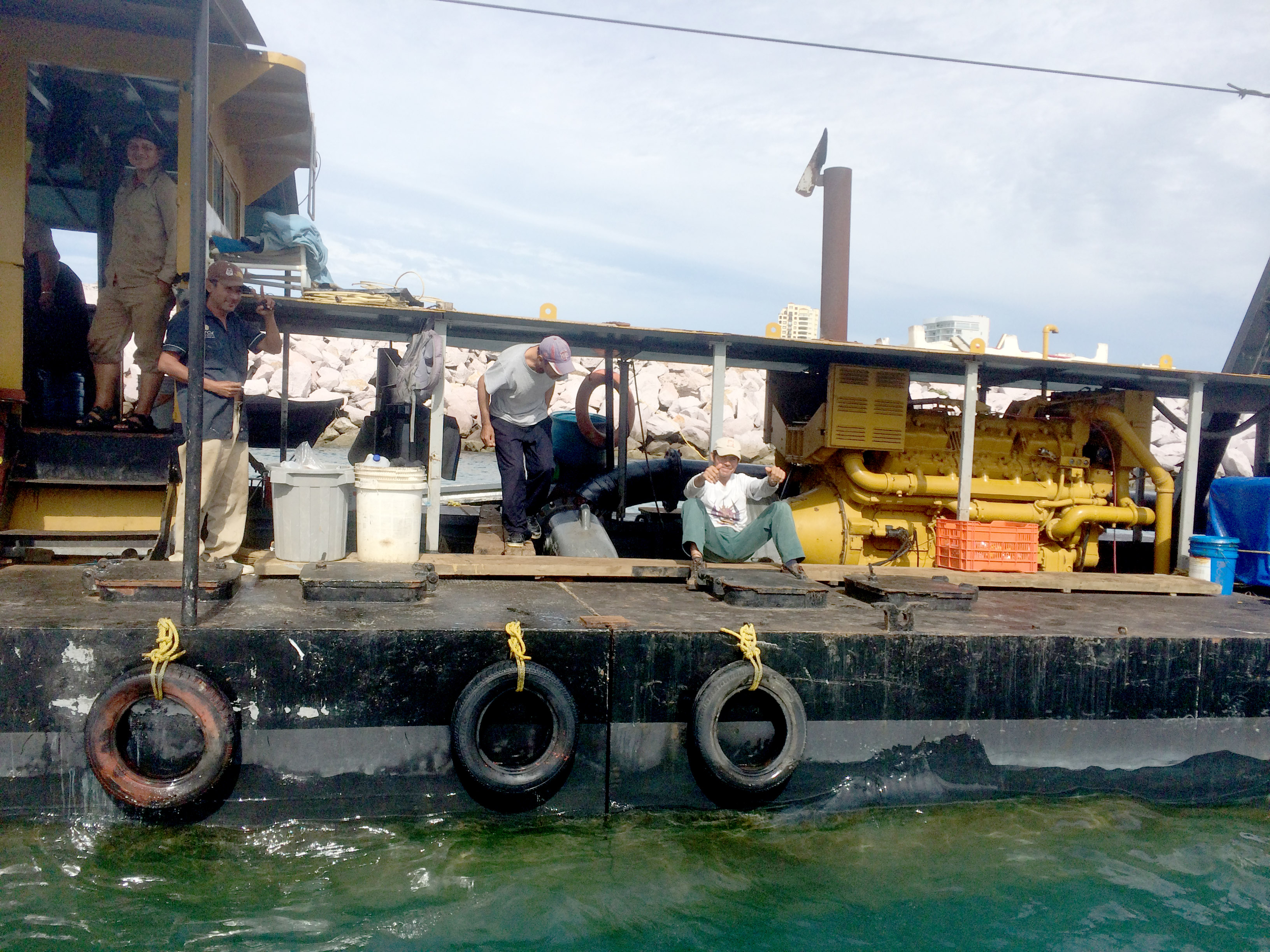 We anchored near the end of the beach – almost directly across from the big white church turned nightclub and waited for the inevitable fireworks display at midnight. As you can see, I was really partying hard.   Coming back to life near midnight was well worth it. We were treated to several miles worth of fireworks displays up and down the coastline.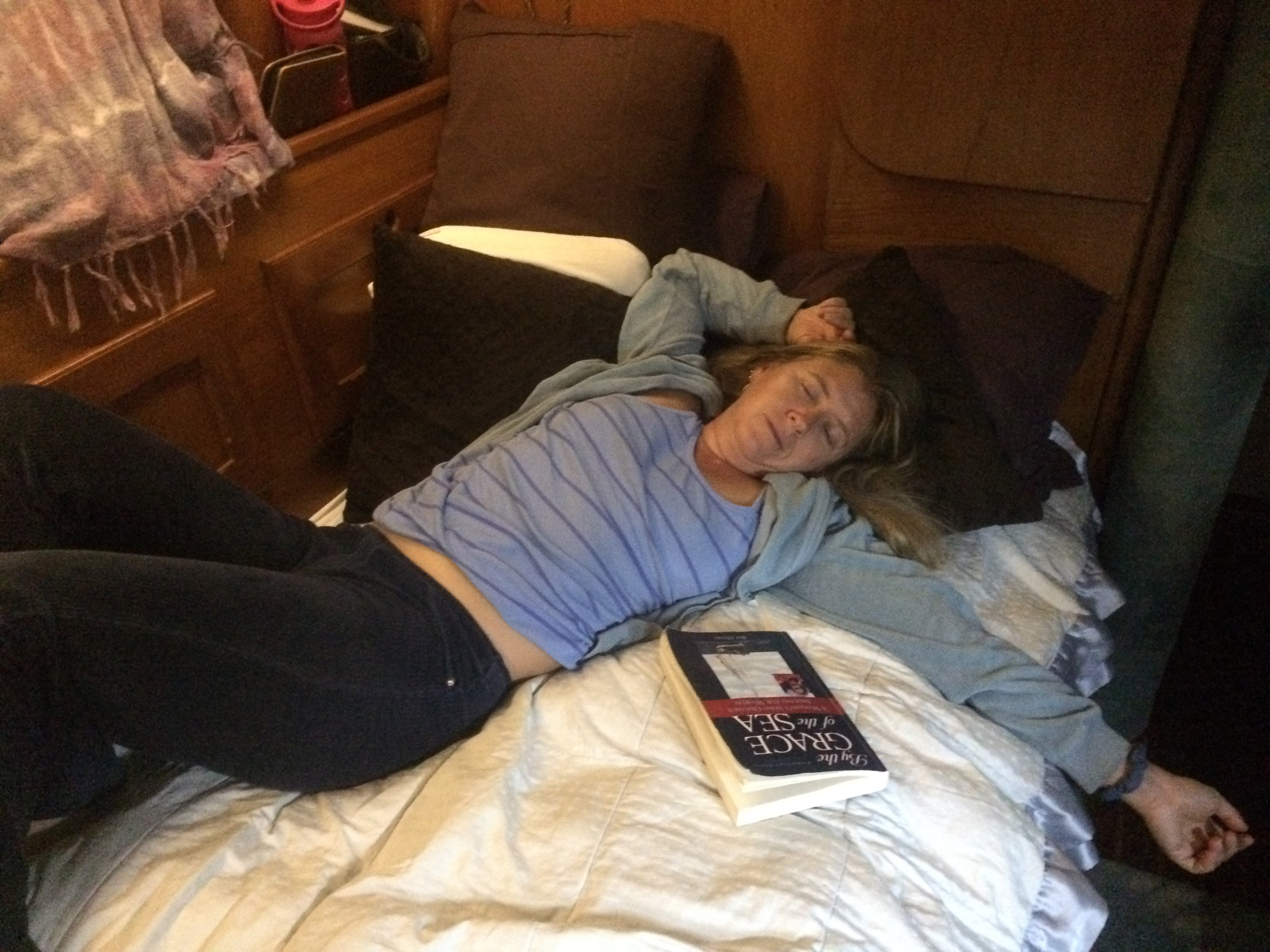 The first day of 2016 was a bit chilly and blustery. We didn't feel it was a good day to hop in the dingy and go ashore. We entertained ourselves by watching the antics of all the boats and jet-skis coming and going around us. A young couple's jetski died on them, kind of in the center of the 3 boats at anchor. The guy, for some reason, took OFF his life jacket and jumped in the water. I'm not sure what he was thinking of doing, swim-towing it? It must have gotten away from him because at one point they got our attention again when the woman let out a blood-curdling scream. Our dinghy was not in the water, so we could not go rescue them, and one of the other boats had gone ashore and the third boat was loading up in their dinghy, although not with any intentions of helping these folks. We considered calling someone on the radio for them but didn't know whom. We figured the owners of the jetski rental place would be watching their investment carefully, and sure enough before long a panga came out and took them all back. The woman couldn't get off that jet-ski fast enough. They are going to have a great story to tell when they get home!
On the second day of the year we were ready to make our fourth attempt at visiting Isla Isabel – the National Park and Internationally protected island, which by all accounts is magical and spectacular. Curiosity is killing us. Before taking off for the overnight passage, we managed to get ashore on Isla Venado in the morning for a quick hike up to the summit and take in the wonderful views.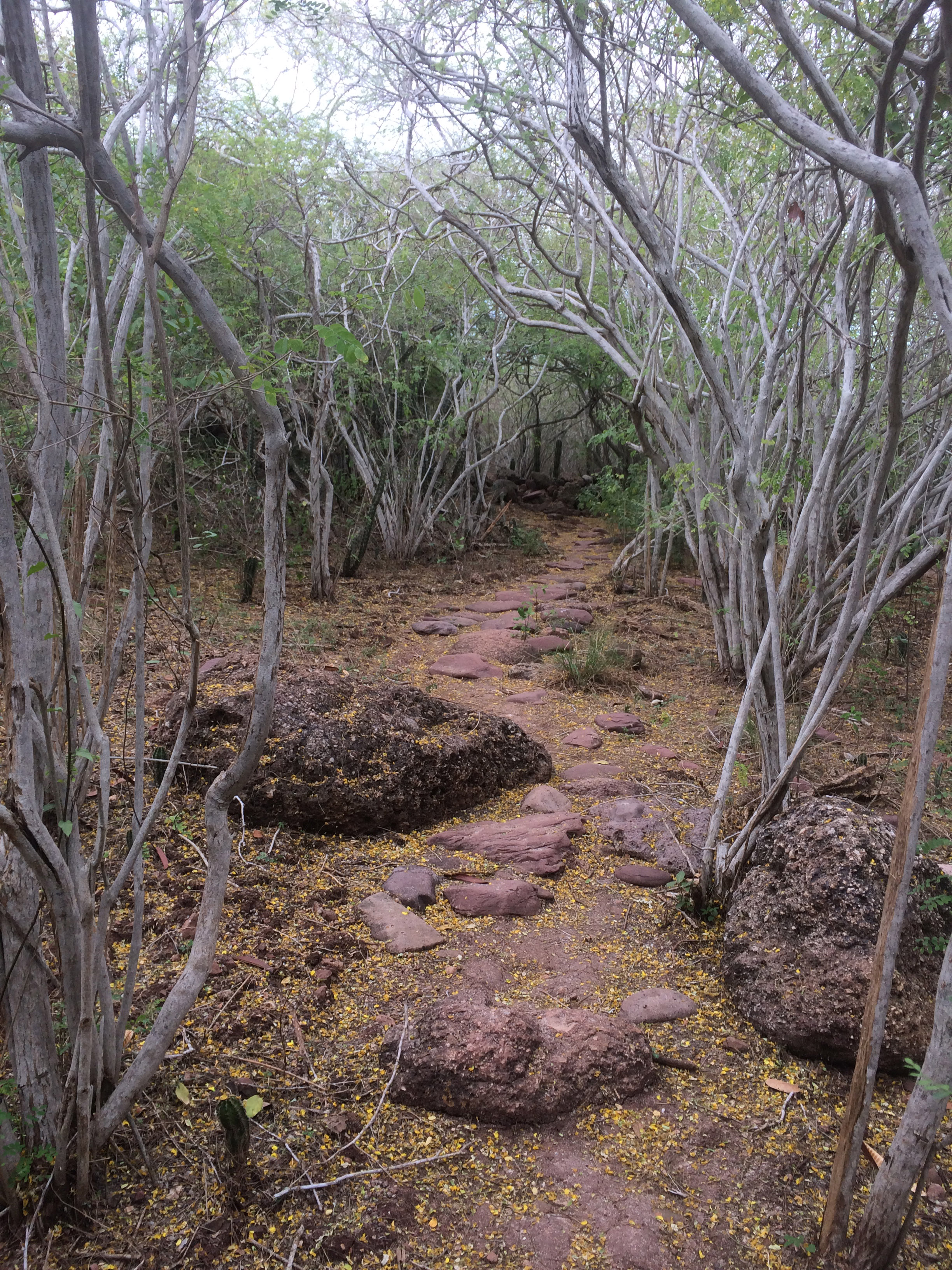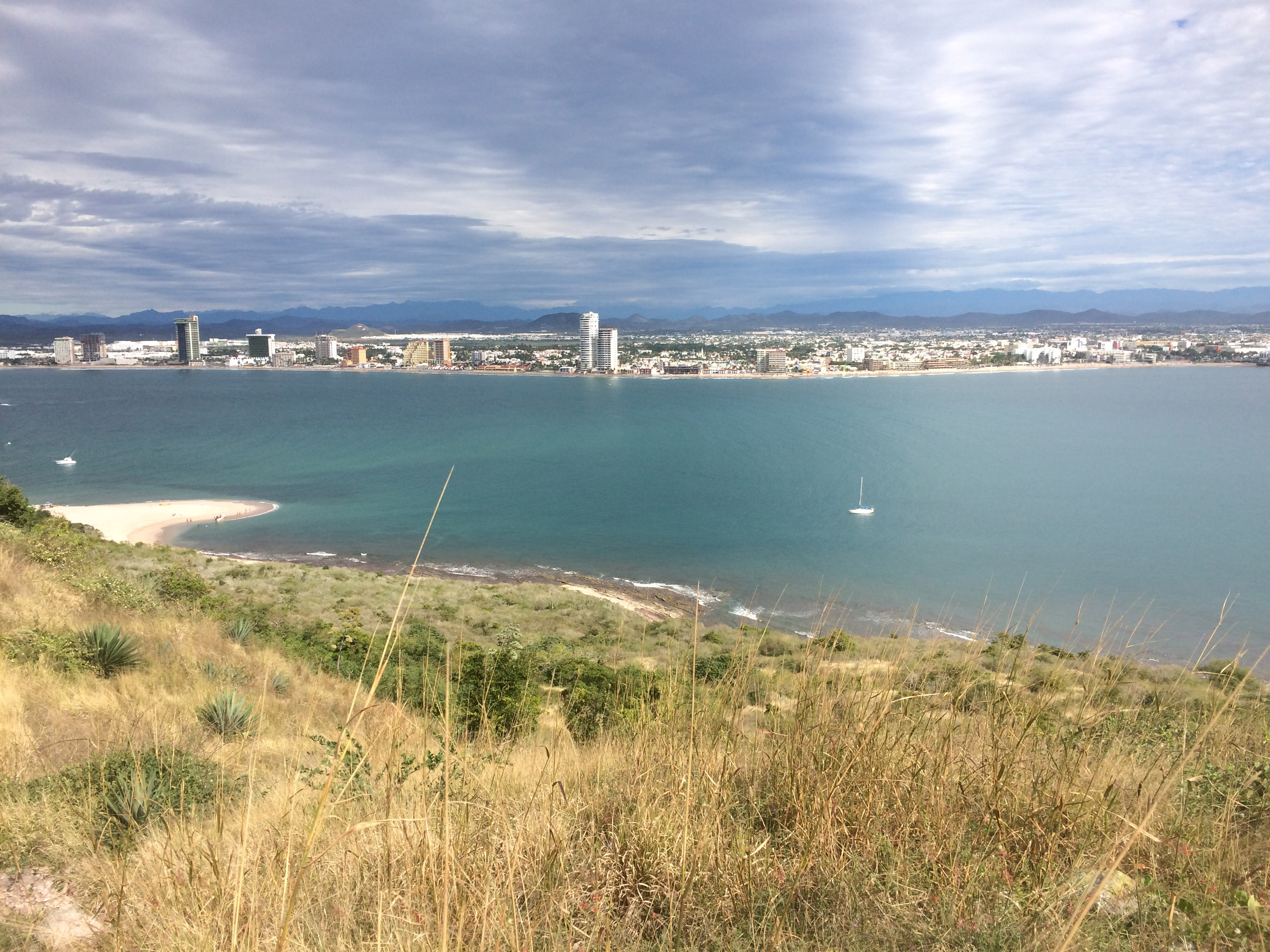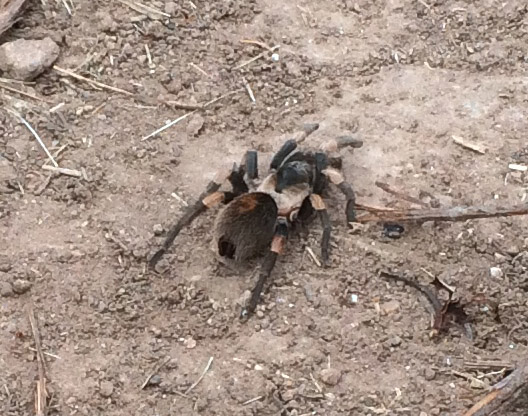 By late afternoon we were ready to weigh anchor. Dinner was made and on the stove in case it was too rolly to cook and everything was stowed safely away. Will we make it through another overnight passage? Will we finally get to set foot on Isla Isabel? And will the winds and the anchorage famous for 'eating anchors' treat us kindly?? Stay tuned!
AND…A BIG THANK YOU goes out to Van and Susan for their wonderful Christmas gift to the Summer cruising kitty!  Here's Summer's lucky day when she was piloted by the venerable Cap'n Van: