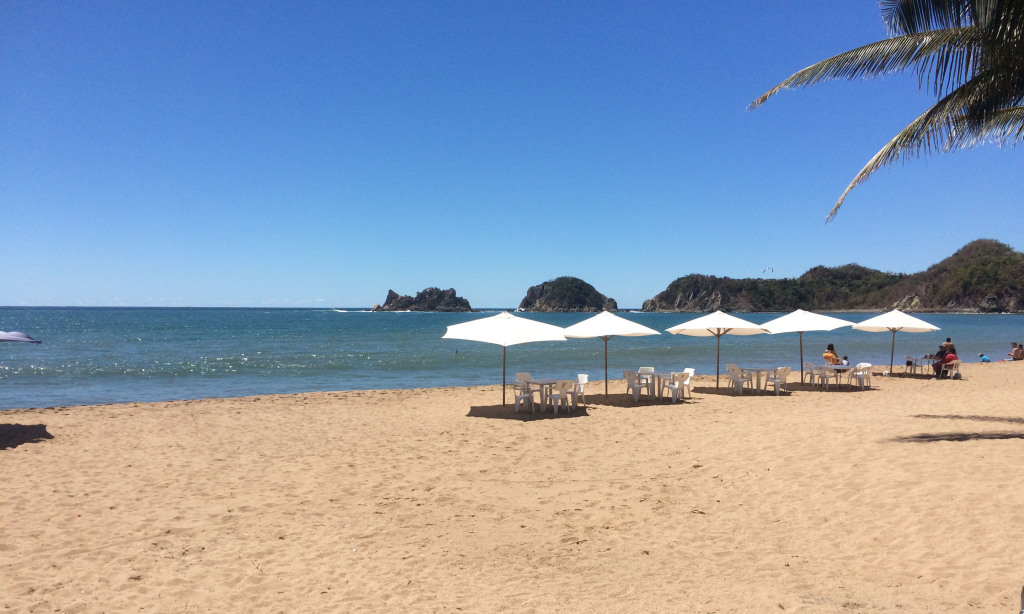 As it happened, we spent a couple more weeks in Barra de Navidad. Boats were constantly coming and going from the harbor – and that meant many were also running aground, just like we did. It was so nice to have someone zip out to assist us when we ran aground – so every time we noticed someone stuck, Jonny zipped out in the dinghy to rescue them.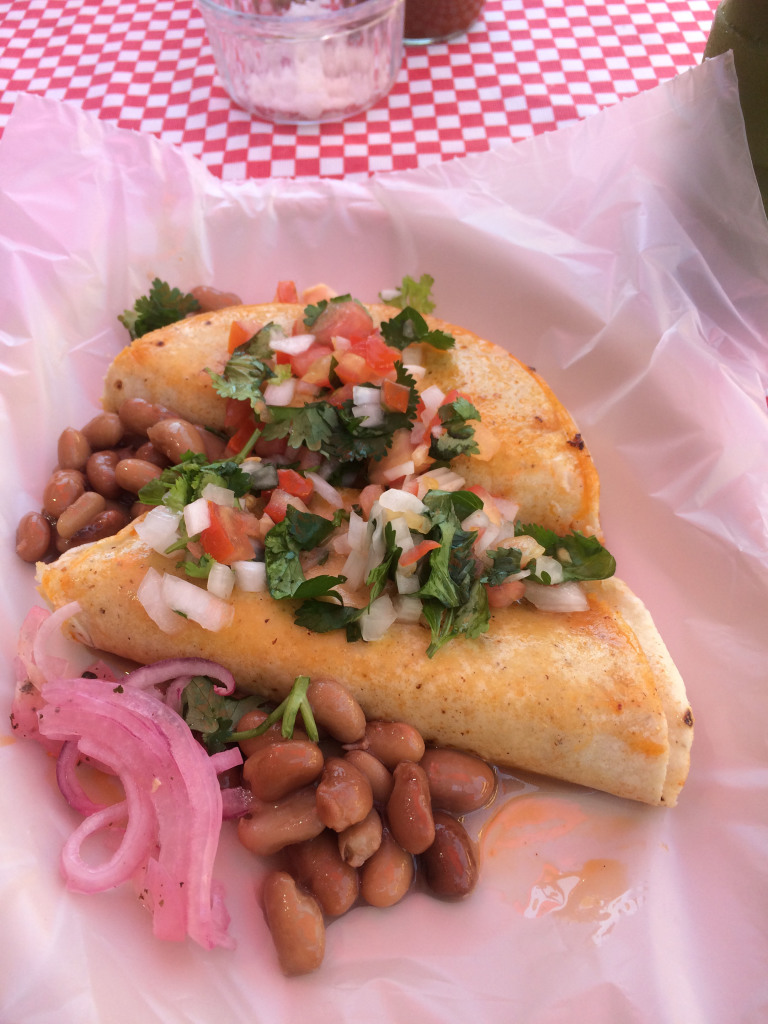 The first couple insisted on taking us out to dinner, and it was very nice to take a water taxi ashore and eat someplace much fancier than we are accustomed to. Being ashore at night is such a novelty!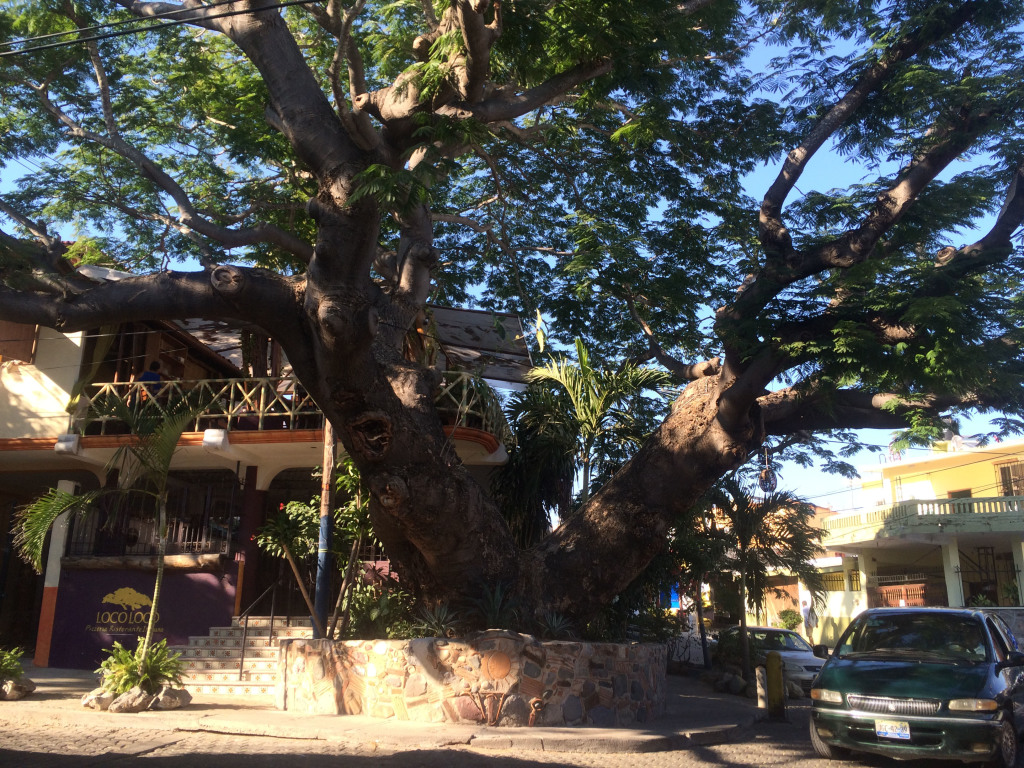 Jonny continued to surf nearly every day and I continued to try to avoid the French Baker nearly every day. Jonny realized he needed a different surfboard and was hoping the local surf shop would have one in trade for one of his. There was a potential board, and the shop owner said he should take it out for a test ride the next day. Before we even got that far, Jonny met a guy vacationing from the US who had brought a board with him that he didn't want to bring back (apparently it's pretty pricey to bring a board on the airplane these days!). It just so happened to be the perfect board and it just so happened to be a great price. It also just so happened that we hadn't planned to spend any money on such a transaction…but Jonny was so excited about this board, and it was pretty likely he could sell his other board for the same price someday, somewhere…how could he NOT buy it? He was one happy camper. I mean, surfer.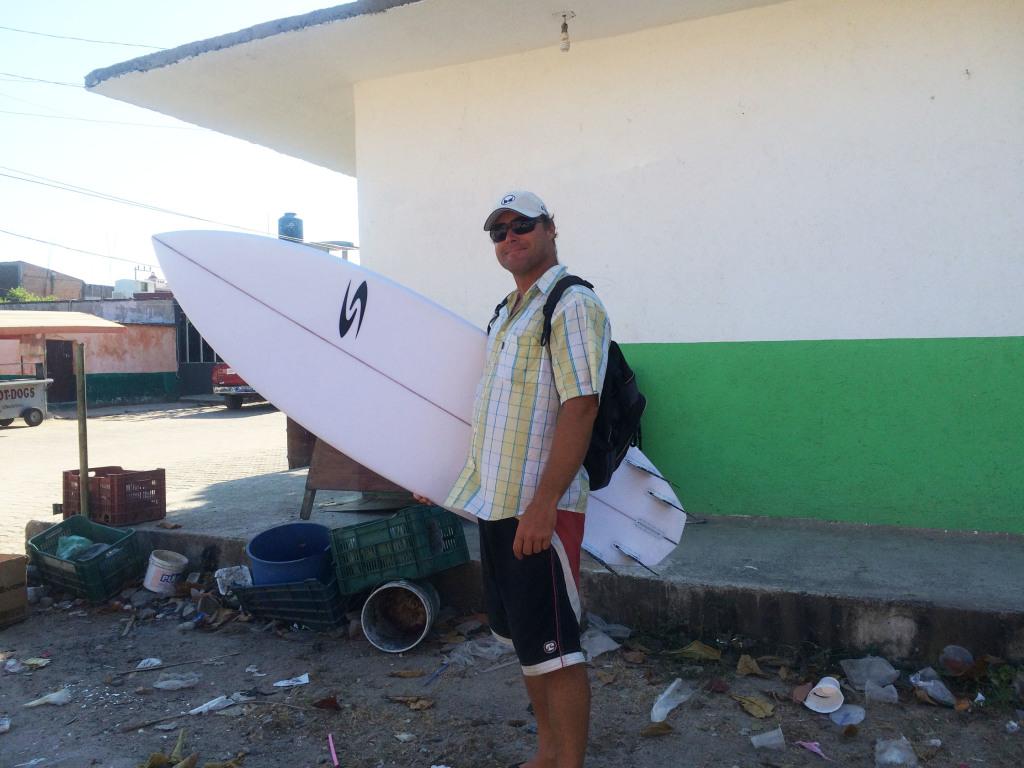 The week after I returned from Spanish school, I got a call from Chayo – she was interested in coming for a visit on the weekend! I was very excited; since I thought it was a longshot they'd come out. But Chayo and the adorable Jenny, Chayo's beautiful oldest daughter, Isis and her nephew Giovanni, along with the wonderful Canadians Murray and Beth, trekked out to Barra and took a water taxi out to find Summer. Yes, we had 8 people in our tiny cockpit, and it wasn't nearly as cramped as I thought it would be. Chayo had told me not to worry about food – and she brought a veritable feast for everyone. There were fruits and veggies, snacks, an amazing caracol (like giant snail?) and shrimp ceviche salad, and sandwich makings. She just sat right there in the cockpit and whipped everything up for everyone. It was quite impressive. Such a fun afternoon and I was so grateful everyone came.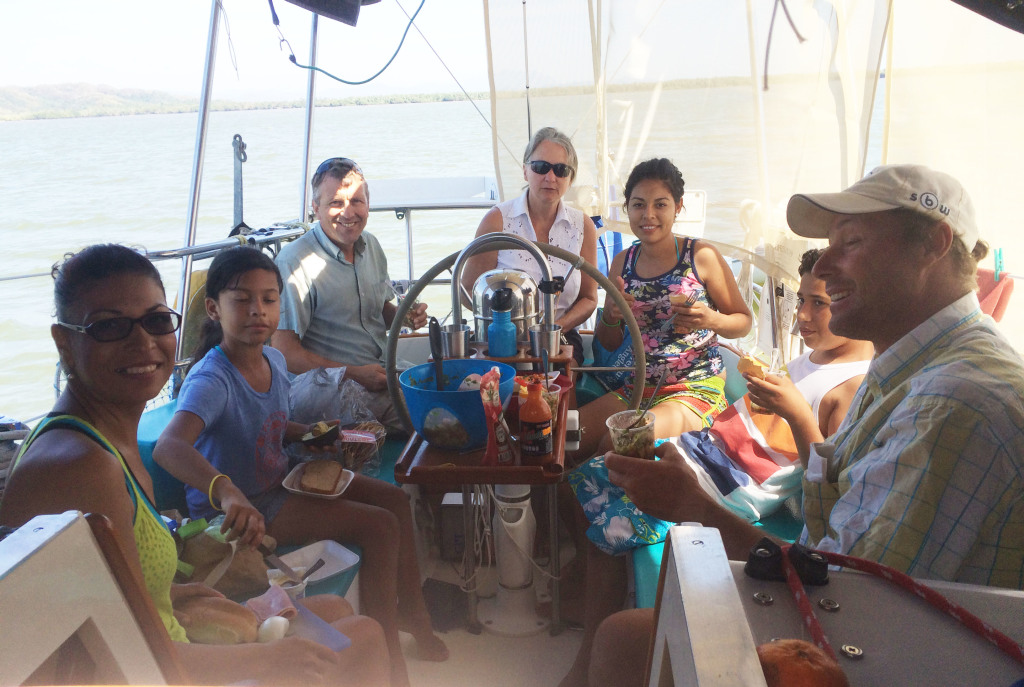 I had made some chocolate cupcakes, which everyone seemed to be enjoying, until I told them they were made with black beans – the adults were adult about it, but Jenny and Giovanni refused to finish theirs. We all had a good laugh.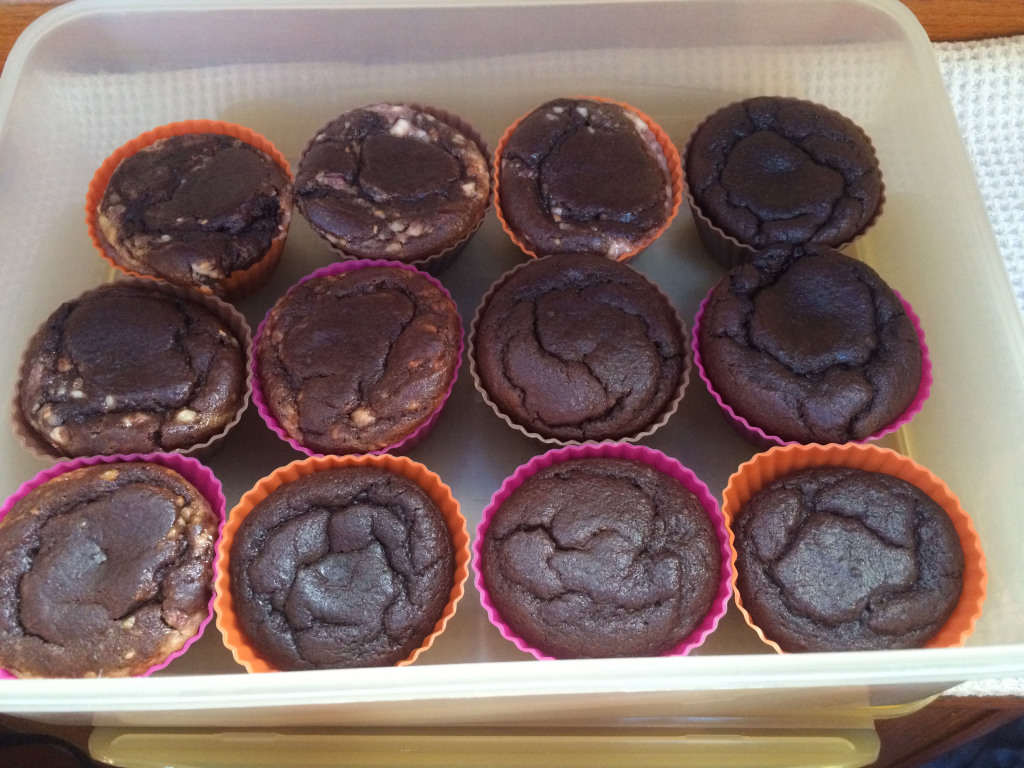 We took one day to explore the canals and barrio at the far end of town. There are 3 fingers of water in parallel that go into Barra from the top of the lagoon.  Not sure how to describe them, canals kept seeming to be the word we used, but doesn't seem accurate…
One day we took a field trip to the town of Cihuatlan. Not a far bus ride – and we heard there was a propane plant there where we could get our propane tank filled. As luck would have it, another man got on the bus with a propane tank. We asked him where the plant was and he said just to get off when he did. That was convenient. As we made our way into the compound, I noticed one of those signs that says "It's been X days since we had an accident on the job site". The number space was blank and I raised an eyebrow. The man working the hoses had a badly burned and scarred face…I'm guessing they gave up on that sign after whatever happened to him.   As usual, they were not able to fill our tank as expected – but we realized that another area had the proper nozzle to fill our tank. Mission accomplished after a fashion.. We were still a ways from the town of Cihuatlan, so we decided to take another bus rather than walk in the heat with a full propane tank (yeah, I know, we should've gone to town first and gotten propane after, but we had no idea where stuff was and we got off the bus already—every time you get on or off a bus, it costs (ok, not much, but it adds up!) – there are no such things as transfers in Mexico.
Cihuatlan was a bustling little town with pretty much everything you could ever want – and NO tourists! It was fun to be in a 'real' town where no one was trying to hustle us or sell us something or take us on a boat ride, etc. etc.   We had a delicious lunch and got to try "tuba" finally. Tuba is a fermented drink make from coconut tree sap. It's sort of tasty and refreshing, and very low alcohol content. Tuba is not something you can buy in a store – you can only buy it from guys walking around selling it out of large gourds they carry sometimes hanging from a bar across their shoulders. I learned about it in my Spanish class, and had been on the lookout for guys walking around saying "tuba tuba tuba" – I'd probably ignored it a hundred times before.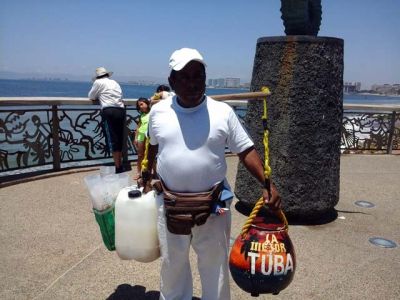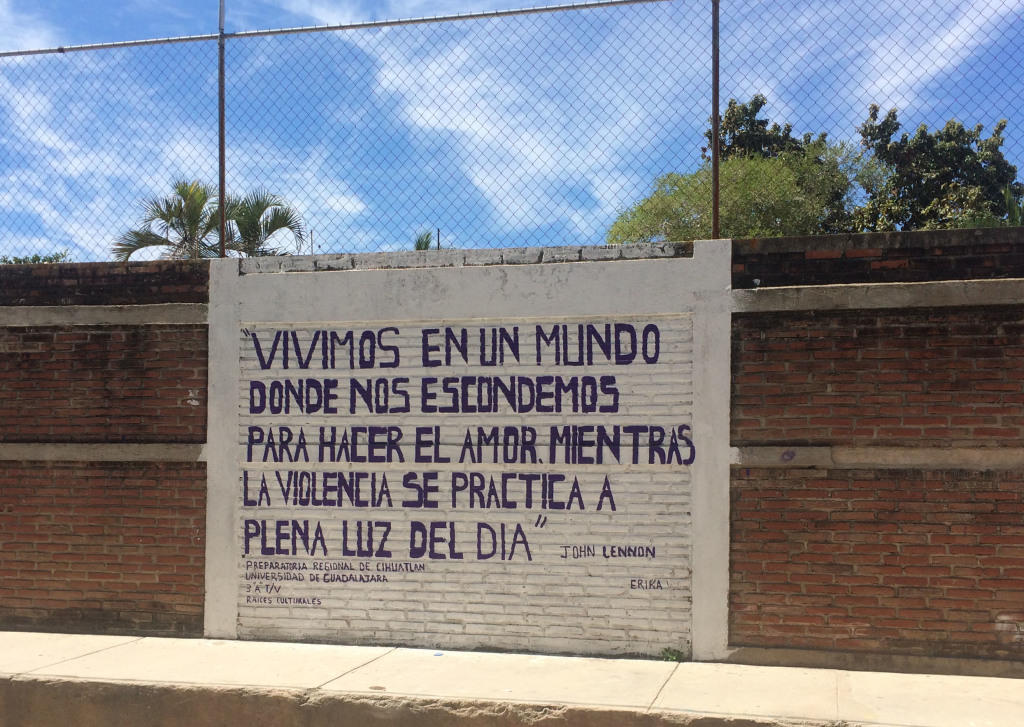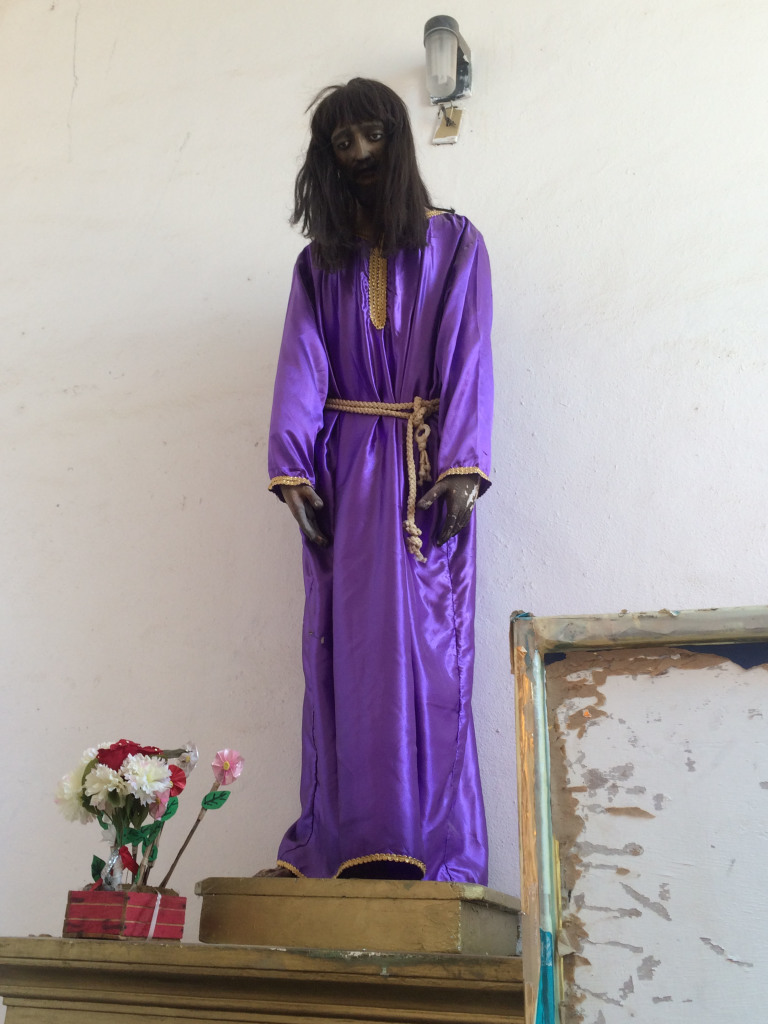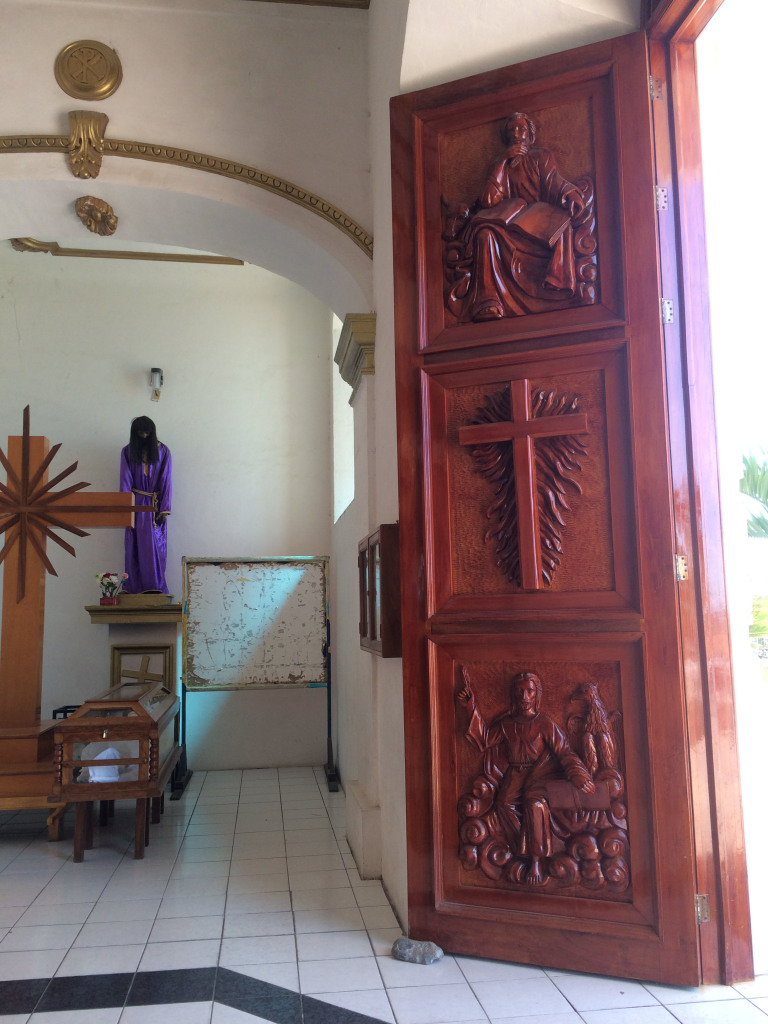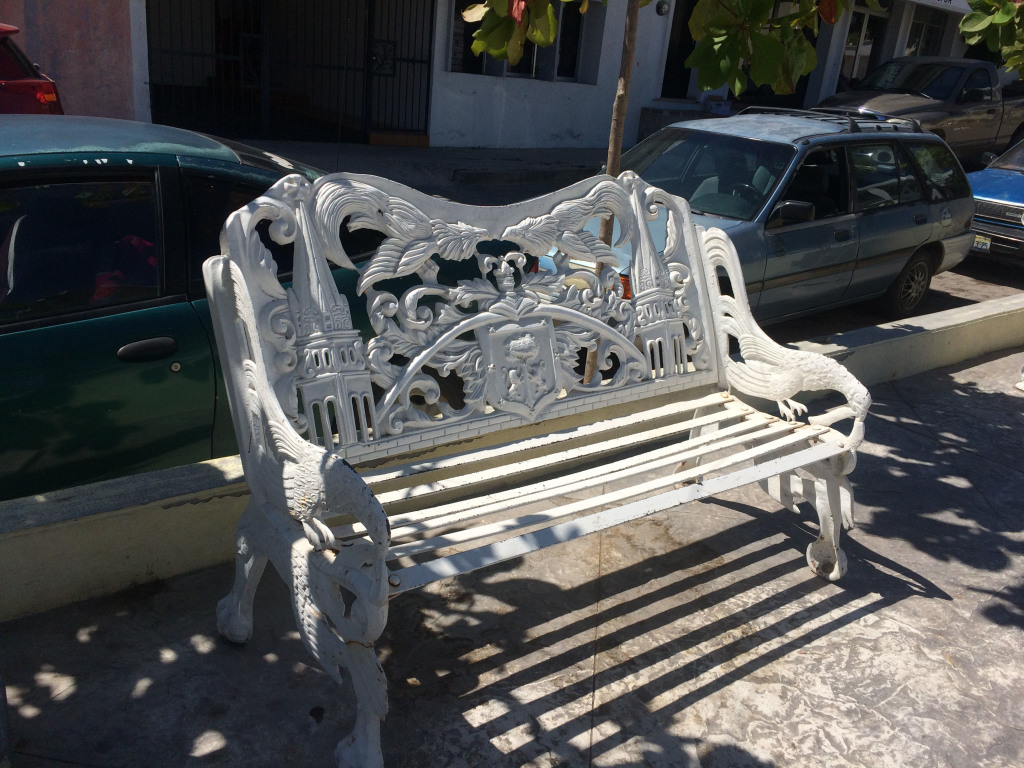 One day after saving a run-aground, Jonny was chatting with the people and spotted a sea horse in the water! He brought it back to show me and we released it shortly after admiring it and having a photo shoot. What amazing little creatures!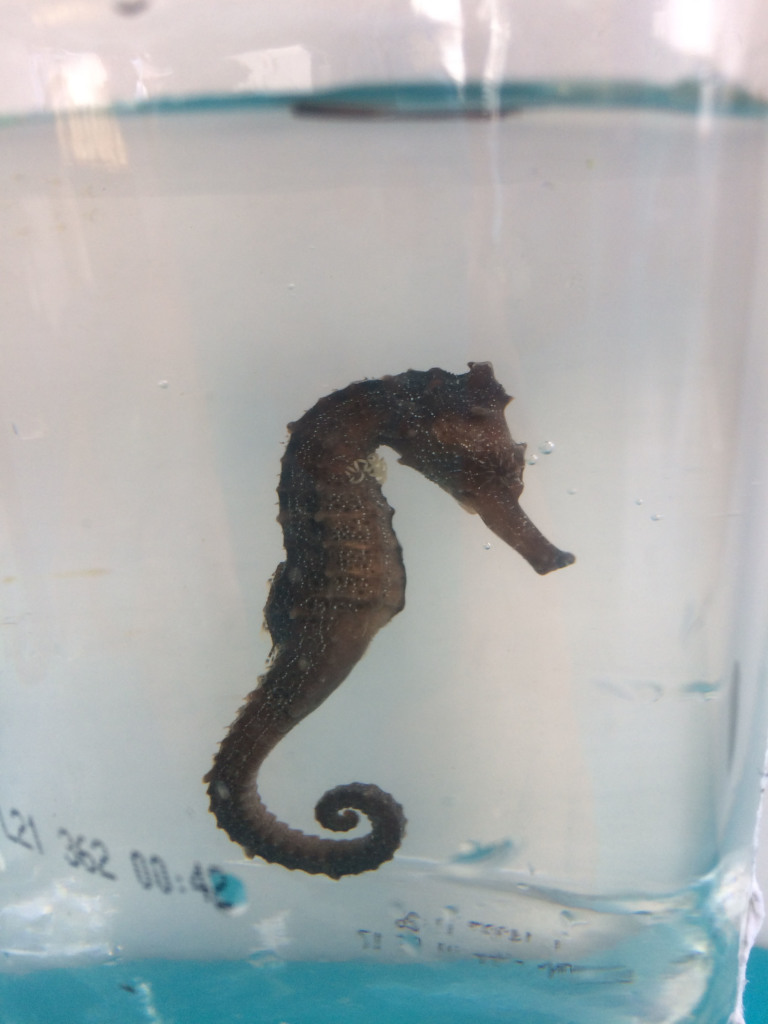 We finally decided to say Adios to Barra. Poor Summer had sat for so long in the murky lagoon, we wondered if she'd even be able to move for all the green muck growing on her. We made it to the fuel dock to fill all our fuel, water and hose down Summer a bit – and we were off. We made the huge 4 mile trek out to Melaque, where the water was (somewhat) clearer and we could spend the day cleaning Summer a bit for a longer run south.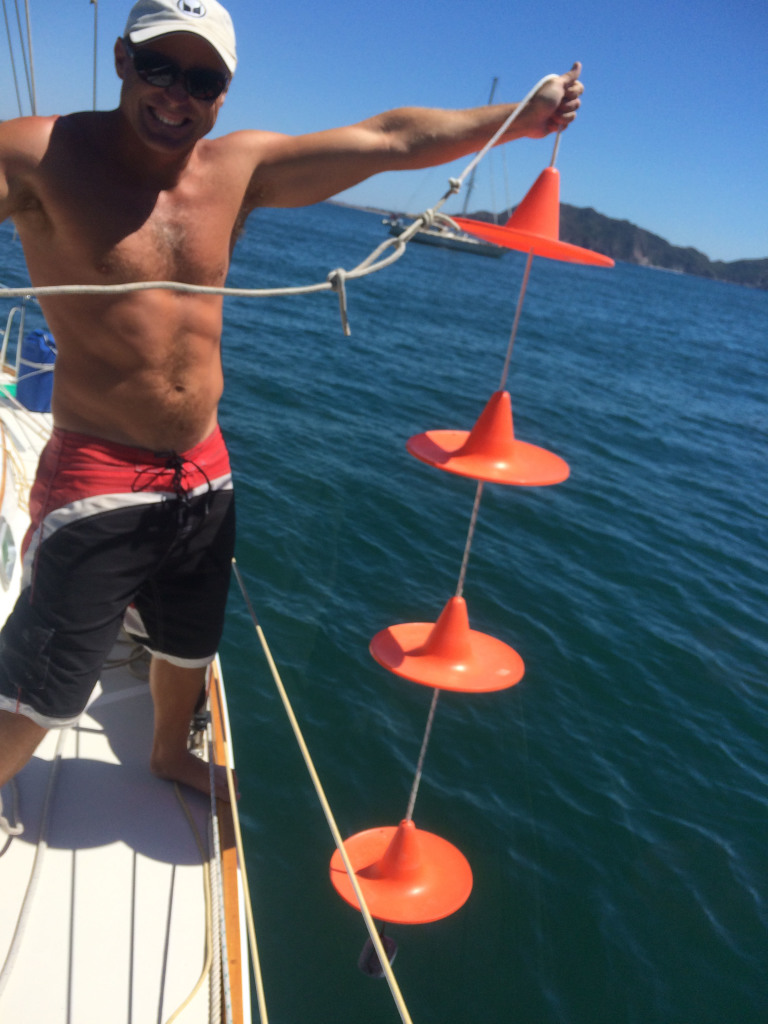 We had a beautiful day-long trip down to Ensenada Carrizal. Carrizal is a somewhat narrow and long bay surrounded by rocks and greenery. Tucked up in there, we could see nothing else, as if we were far, far away from civilization – yet just around the corner was the huge port of Manzanillo Bay, with huge tankers and container ships coming and going non stop.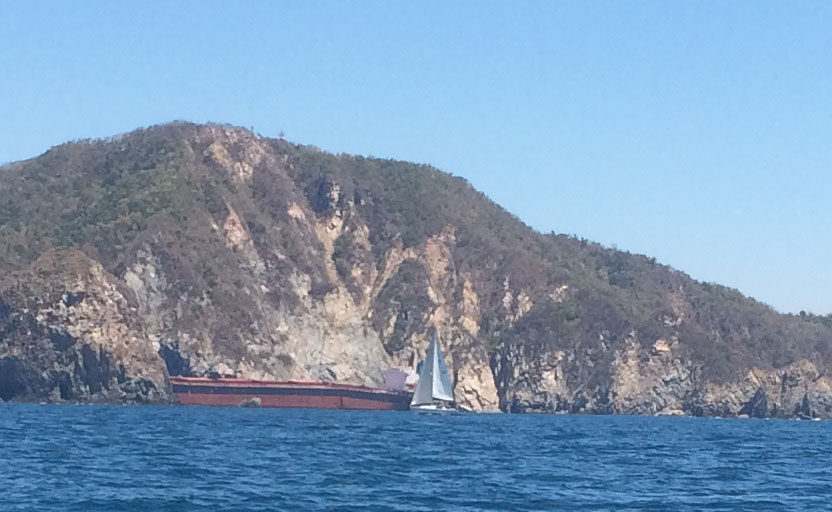 The water was crystal clear, reminiscent of our days up in the Sea of Cortez. It was some of the top snorkeling we've done. The coral just went on and on, in amazing colors and all our usual friends were swimming around in abundance. While I was paddling around gawking, Jonny decided to give his new spear gun a try. After a while, I got a bit chilly (water was cooler there!) and hopped in the dinghy to warm up. Soon after, Jonny comes racing back and jumps in the dinghy rather quickly. He had shot a small triggerfish and was trying to get another, when all of a sudden he noticed a shark swimming out of a sea cave to investigate all the blood floating around. He considered shooting the shark in the head (and, then what?), but instead decided to go away as quickly as possible. It was likely not a dangerous shark (reef shark?), but you can never be too careful… And the triggerfish got left behind – an offering to Mr. Shark, I guess.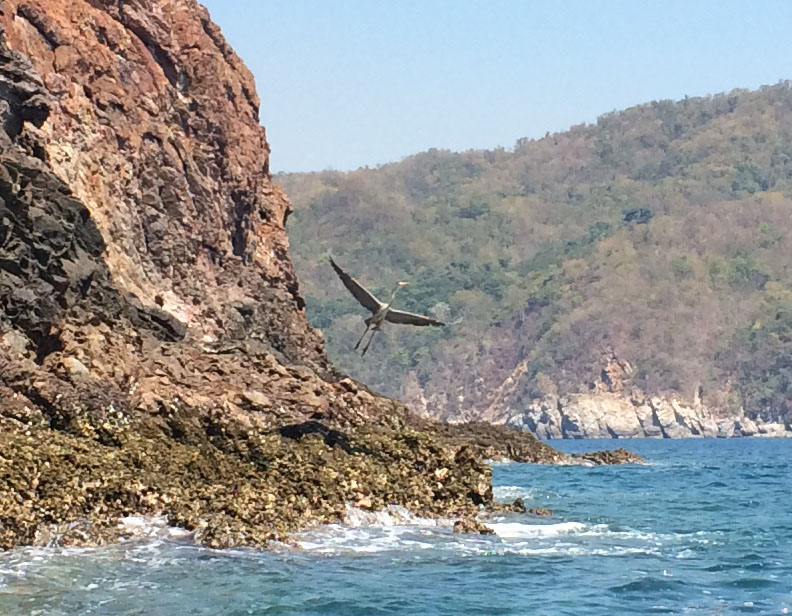 After several days of exploring around Carrizal, we decided to check out Santiago. It was just around the corner, and we buzzed over there and didn't have much interest in staying – so we decided to continue on the short way around the next corner into Manzanillo Bay and to Las Hadas anchorage.
The resorts and homes on the point were breathtaking and coming around into Las Hadas was even more so – it's a wonder we didn't pass out from losing all that breath.   Las Hadas reminded me of pictures of Greece – with the sprawling, bright white stone buildings, gorgeous bougainvillea and palm trees interspersed. Definitely not hard on the eyes. We anchored near a small beach under the Paradise Restaurant – as we'd heard it was a good place to land the dinghy (as opposed to the expensive dinghy dock in the 'marina') and that they had wifi. The marina there was mostly for powerboats – it is a "Med Mooring" style place – which means you have to back in and tie up from the stern – not super easy on a sailboat, especially one with a windvane and no steps off the stern. Not that we needed a marina anyway. The anchorage was lovely, even swimmable – but the added bonus was right on shore -there were beach showers under a palm tree and overlooking the beach. What luck and luxury!  Oh and a bit of trivia for you – apparently Las Hadas is where the movie "10" was filmed.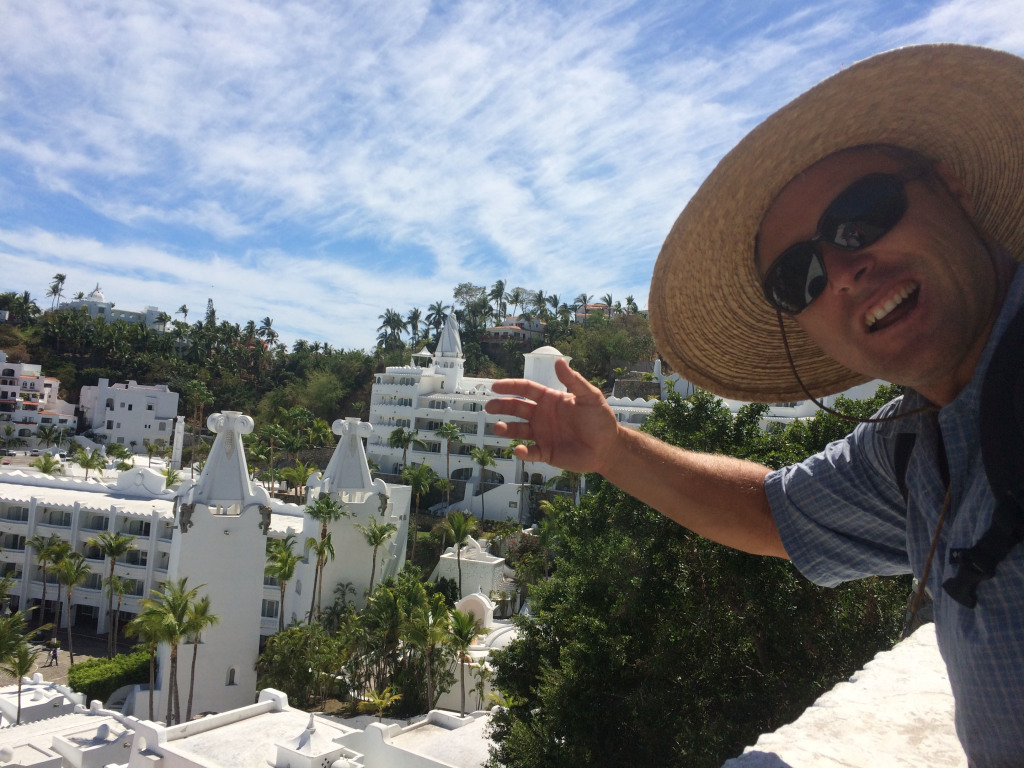 All the resorts were built up into the steep hills surrounding the bay. To get from the beach to the street above the resort, we had to wind our way up 220 stairs! Yes, I counted.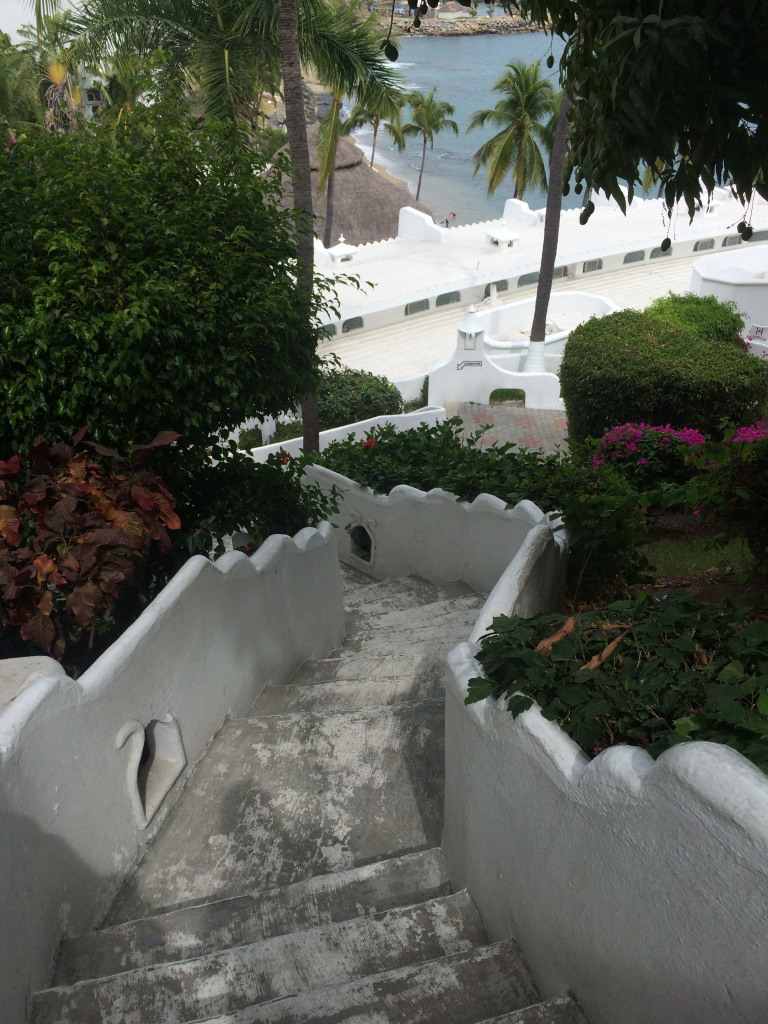 There is nothing of use within walking distance, and it takes two buses to get anywhere really. Not a huge deal, buses are only 7 pesos. We explored the city of Manzanillo – and found it to be quite charming as big cities go.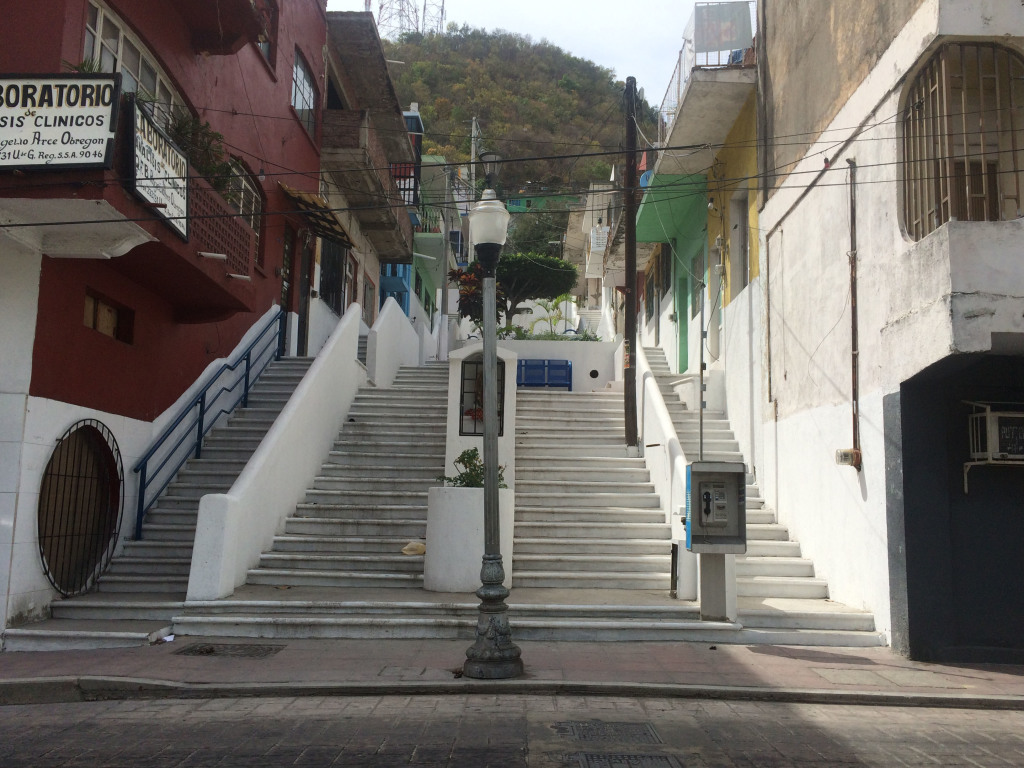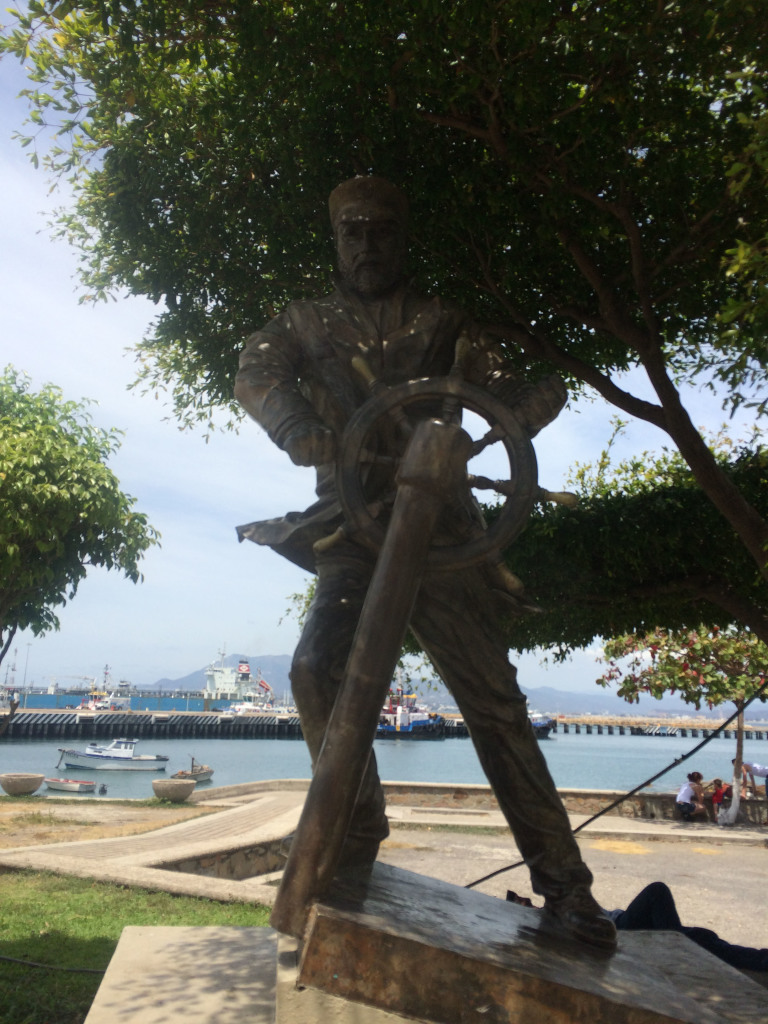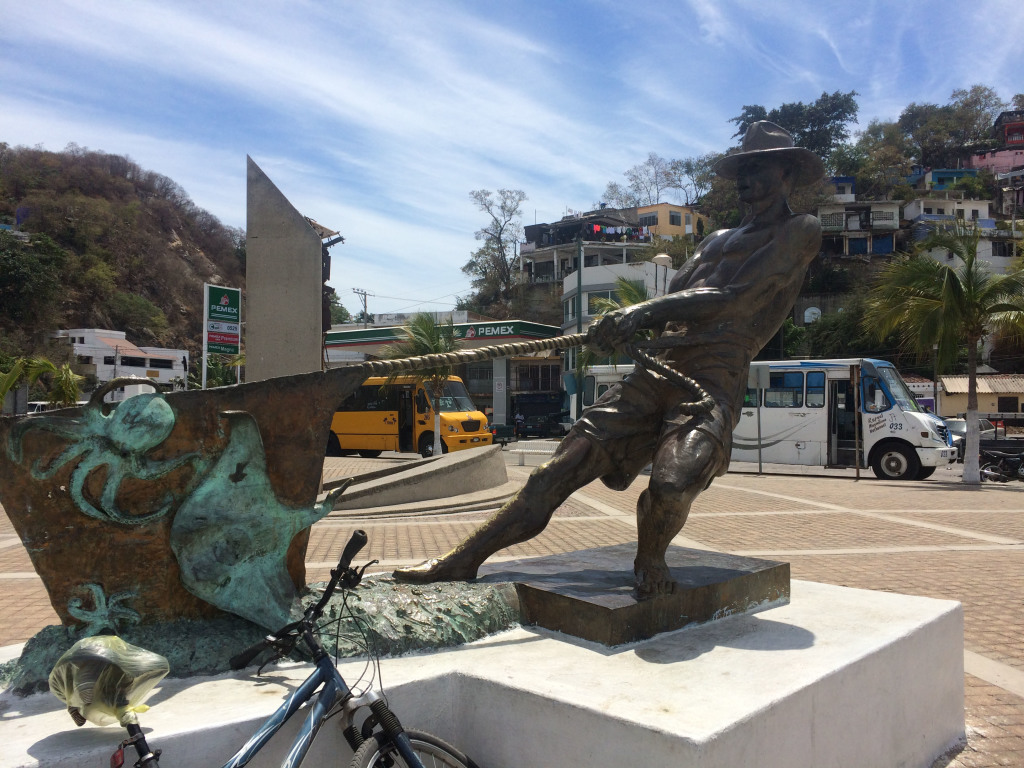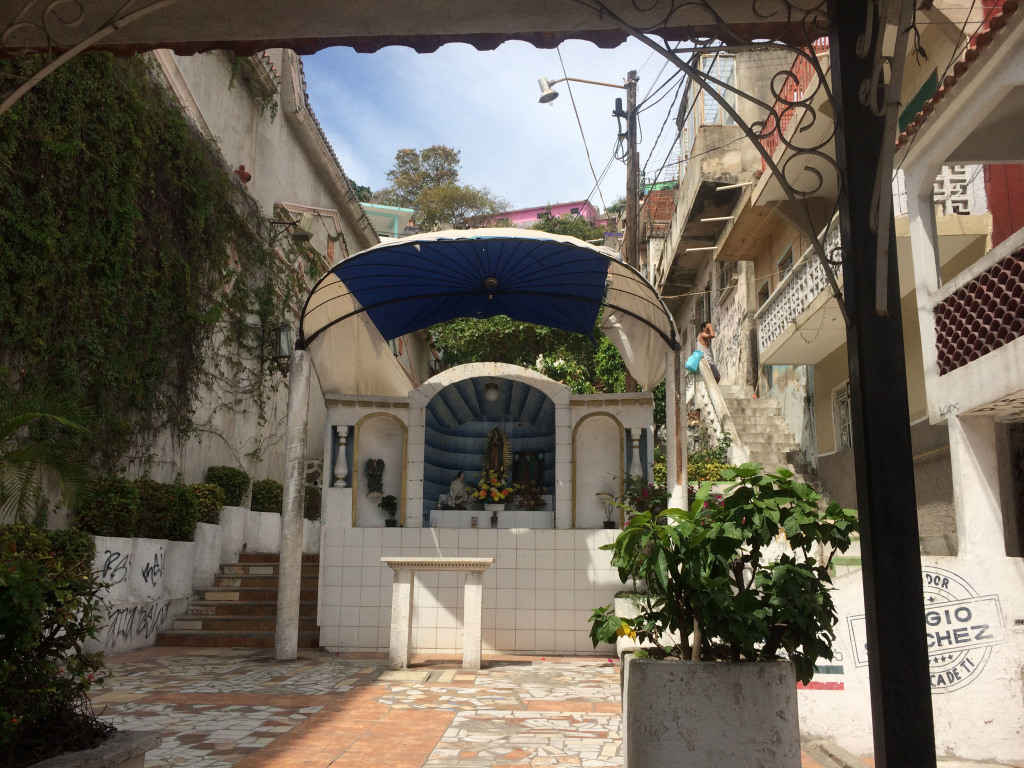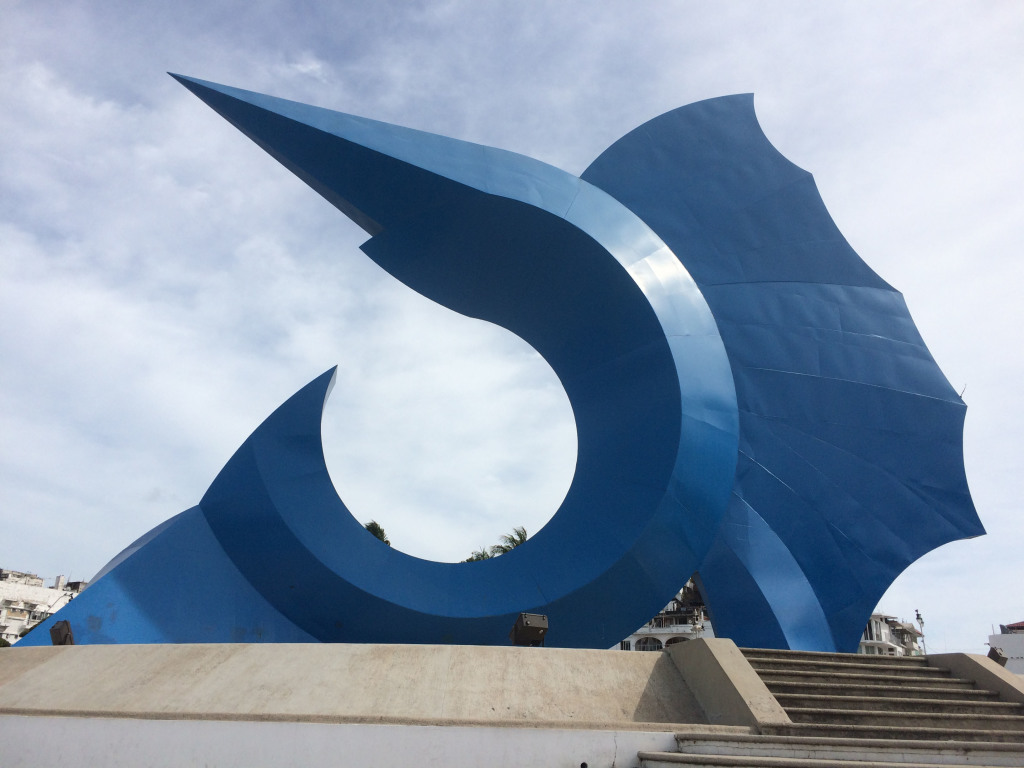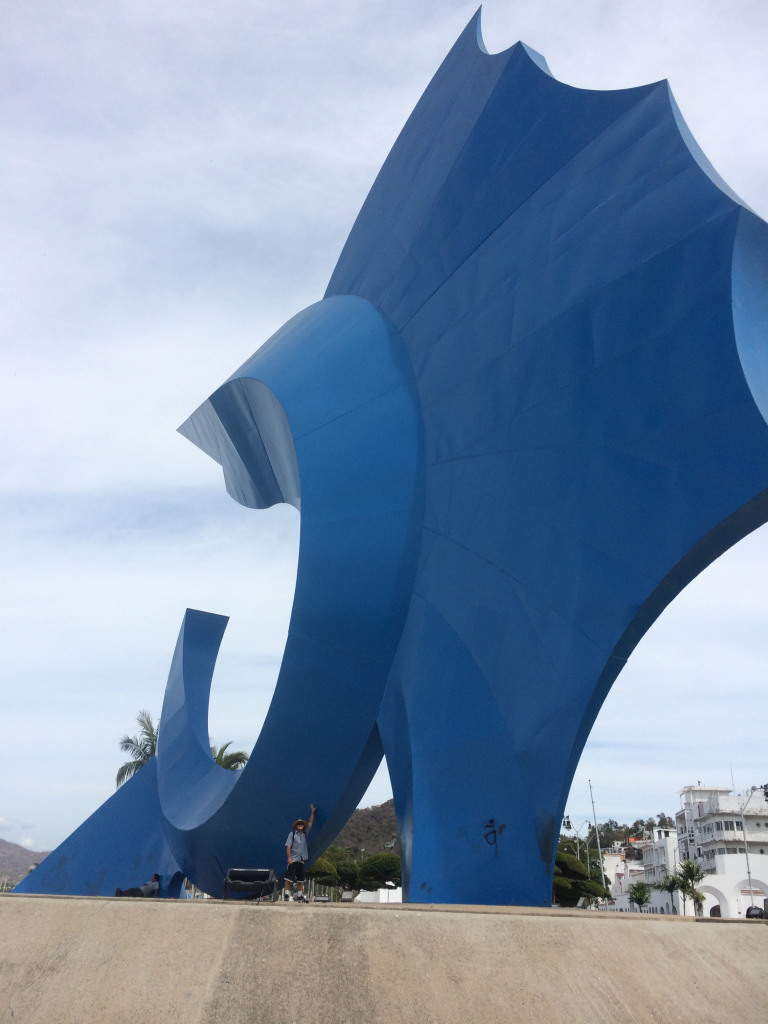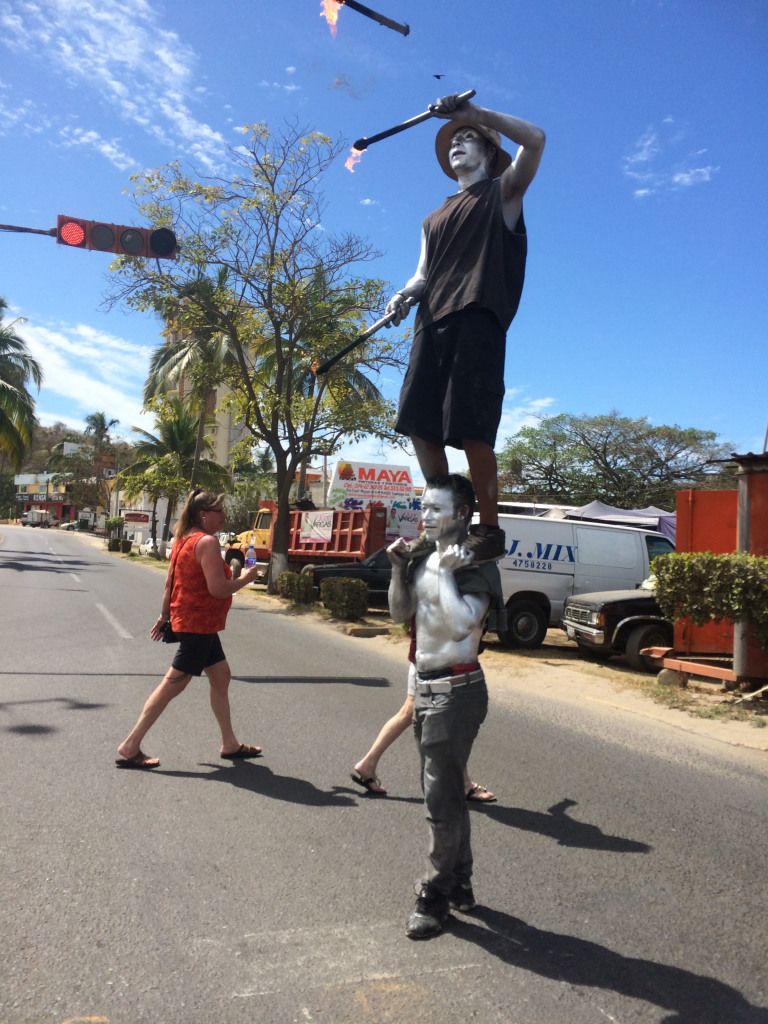 We also spent some time exploring the smaller town of Santiago, which I quite liked as well. The Saturday market there is gigantic – vendors setting up tables and canopies that seem to go on forever. Everything from fruits and vegetables to fine silver jewelry can be found. We splurged on a small bag of candied pecans and had a fun chat with the "hombres de nueces" as I named them.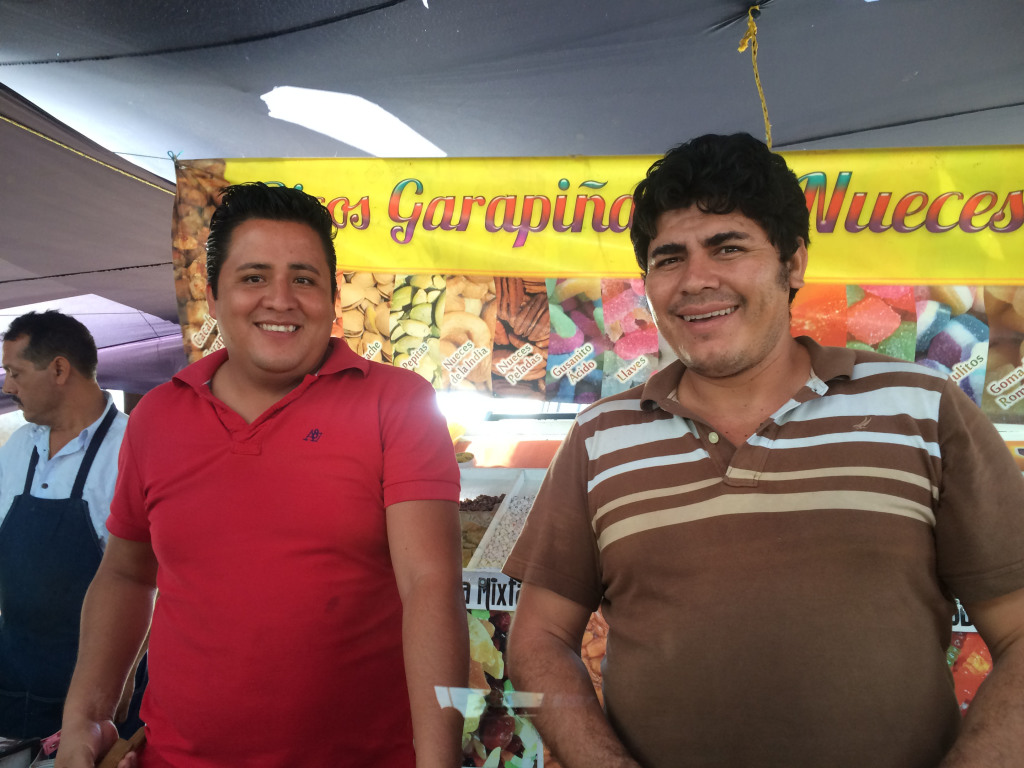 In between Santiago and Manzanillo is a long stretch with the big box stores and chain restaurants– Walmart, Home Depot, Mega grocery stores etc. We hit up a few of those as well. We did not, however, visit ChickyLandia.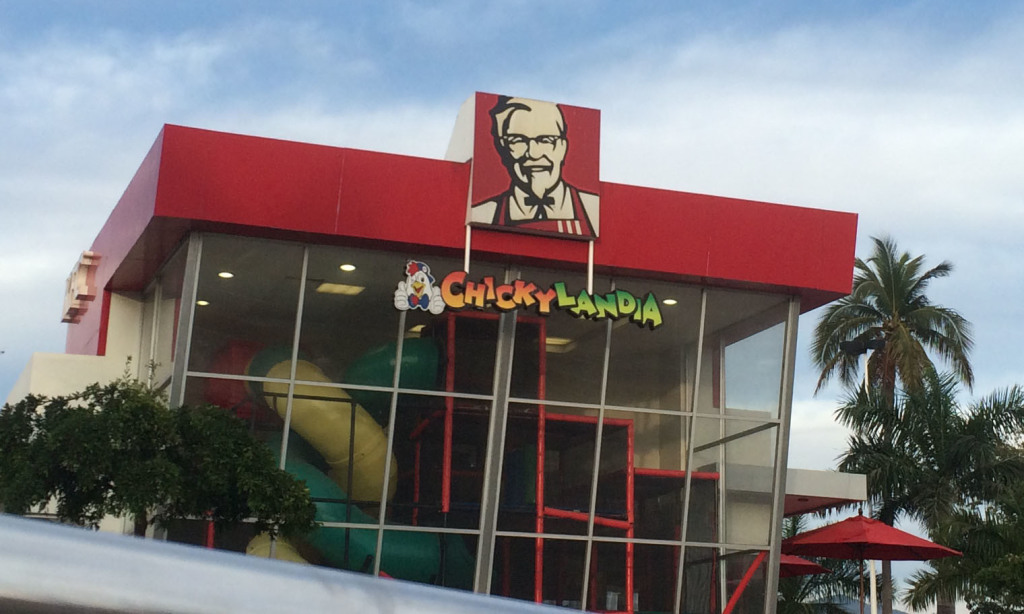 I took a day by myself to go into Santiago and get provisions and find a haircut (I was way overdue!).   I much prefer wandering through a smaller town to stock up than the big cities – and there's things I don't like to buy at the chain stores (meat, chicken, certain veg, etc). I checked out a number of peluquerias (hair salons) and finally hit upon one that was just right to cut off my goldilocks.   Peluqueira "Chuy" had a comfy couch and cheery décor. As I waited my turn, Chuy offered me a treat from a jar of candy. Finally in the chair, Chuy had a look at my poor locks. He was quite distressed and could hardly wait to cut them down. He spoke no English, so we struggled a little – but, seeing as I'm not too particular about my hair, I just kept saying "Si! Perfecto!" to whatever it was he suggested. I tried to explain to him I live on a boat and my hair is in salt water all the time…he just kept shaking his head and saying "ooooh, muy muuuuy mal!!" When he'd had his way and I was overjoyed at how light my head felt, I offered him 70 pesos ($4) – which included a 20 peso tip over and above the 50 pesos he charges. I had an also ridiculously inexpensive and tasty lunch and then loaded up on chicken, meat and veg – and staggered toward the buses with my light head and heavy loot.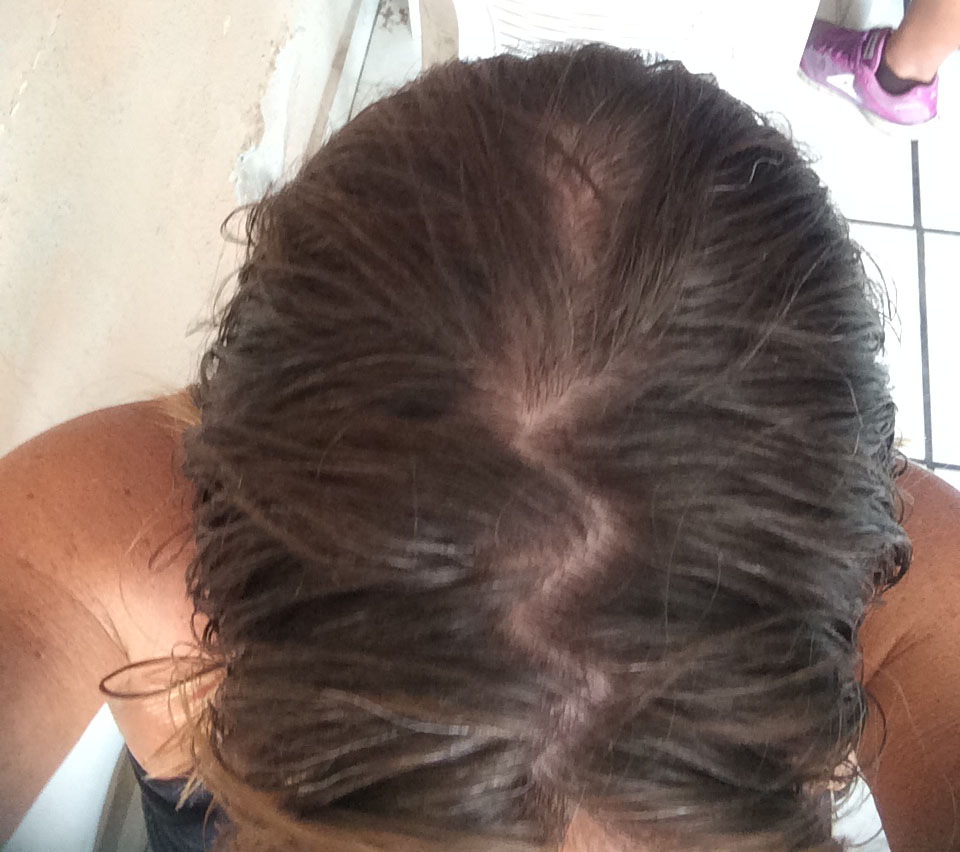 On our final provisioning run to the mega store (for all the heavy dry goods), we decided to splurge and take a cab back – which could snake down to the beach side- rather than us having to lug everything down 220 stairs. It was not really that much more expensive, either! What a treat. Our cabbie spoke perfect English and turns out he had lived in Los Gatos/San Jose, CA for many years.  He'd been back in Mexico for 30 years now.  When asked which he liked better, he said "San Jose is much cleaner, but in Mexico you feel much freer".  We heartily agreed.
As we got out of the cab and it turned around to leave, Jonny realized he'd left the hot tortillas under the rear window. He took off running to try to catch the cab before it got away. Just then one of the many resort golf carts came up and ushered Jonny to jump on the back – the last I saw of him he was hanging on for dear life as the golf cart sped off – faster than golf carts should go – around the corner. I sat down to wait. A while later, a dejected Jonny came tromping back…the cab had disappeared up the hill by the time the golf cart reached the real road. No tortillas for us.  Although –I did get the Paradise Restaurant to sell me some just before we weighed anchor!
It was a Friday when we left, and for days the craziness had been building up—Semana Santa –Holy Week and Easter are big beach holidays here. The jet skis zooming around and nearly hitting boats, was a little too nerve wracking. We had to escape before the weekend found us with a jetski through our hull (or, as they say "all hull broke loose"). We decided to make the short trip back to secluded Carrizal and peacefully wait out the holiday before heading evermore south.  Exactly where or how far was still being debated.