If you aren't much of a foodie, you can skip this entry and not miss any Summer sailing progress. [Also, I'm open to suggestions for other topics!]  This is going to be a pure indulgence of one of my favorite subjects. Basically, I love food and this is my blog. So here it goes.
I have loved to eat my entire life. At six months old, my mother had to cut slits in my t-shirt sleeves to accommodate my hugely fat arms. "More!" was one of the first words I learned. It may be because I was surrounded by so much delicious, fresh and home made food since I was very little. We always had a big garden, my Mom always made homemade bread, my Italian grandmother always had delicious home cooked food from 'the old world' for us, my Jewish grandmother's chicken soup always cured whatever ailed me and holidays were always all about being together, and whatever food went with that holiday rather than religion.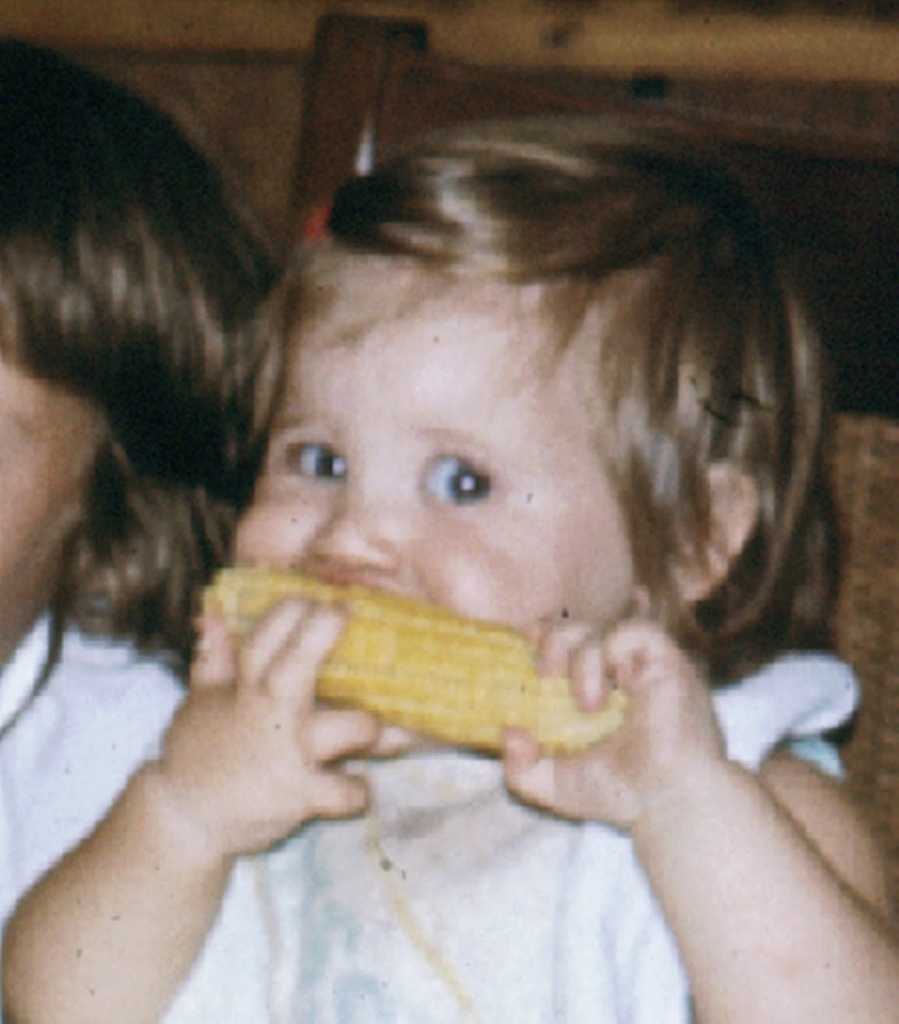 My parents often went through food and nutrition trends: There was the 'little to no red meat' phase in the 70s and beyond, I wasn't allowed to have sugar or candy often, if at all (this led to a hoarding phase on my part, where I always kept a stash of candy hidden in my room (that ended abruptly after the horrific under-bed ant infestation of '82. I still have nightmares), the "Low Fat" phase, the No Salt era (to present) and of course the on-going avoidance of canned, packaged or pre-made foods. I never even saw a 'TV dinner' in real life until I was 17 (at a friend's house) – not to mention the idea of eating a meal in front of the TV. I was always proud of how, even though my Mom worked full time, we always sat down at the table together for a home cooked meal every night. If I had a softball game, they'd wait until I got home and we'd have a late dinner together.   Not only was the food delicious and healthy, but also dinners around the table were always full of laughter and stories. I always associate food with happiness, good times and traditions.  When I'm unhappy or stressed, I can hardly eat, and at my worst post-break up depression, I even lost the ability to cook my signature fettuccine alfredo properly.
When I left home to live on my own for the first time, I was dismayed to discover how expensive it was to eat the way I'd become accustomed to eating. I (half) jokingly berated my mother for raising me in a way I couldn't afford to maintain on my own. But soon enough I was able to prioritize food and eat fairly well on cheap stuff. After college I earned the title "pasta queen" – I would make a huge pot of my Italian grandmother's spaghetti sauce and just eat pasta pretty much every night. Oh to be young and impervious to carbs!!
Fast forward to the past ten years and I've become someone whose favorite hobby is experimenting in the kitchen (I'm talking about cooking and baking here). I may also be a wee bit obsessed with nutrition and health. Every time I had to look for a new home, the kitchen was one of the most important factors – no oven? No way. Electric stove instead of gas? I don't think so. Tiny fridge and no freezer? Nuh-uh. These are challenges you face when trying to find affordable housing in Santa Cruz, California. I've also continuously studied up on all the food trends and real nutrition science.  I love learning as much as I can about how food affects our bodies. My own body had become a experimentation lab – I tried all kinds of things to keep myself healthy and in shape, found lots of things that worked and also many that don't. I always took every trend with a grain of sea salt – most are too extreme and end up being unhealthy if you follow too strictly. I've never gone whole hog following any particular trend- Paleo, Gluten Free, Low-Carb – all get a little cultish and creepy if taken too far. I mean, when a mainstream grocery store advertises "Gluten Free Canned Tuna", that's just bizarre and even more bizarre if that sign prompts someone to buy that tuna.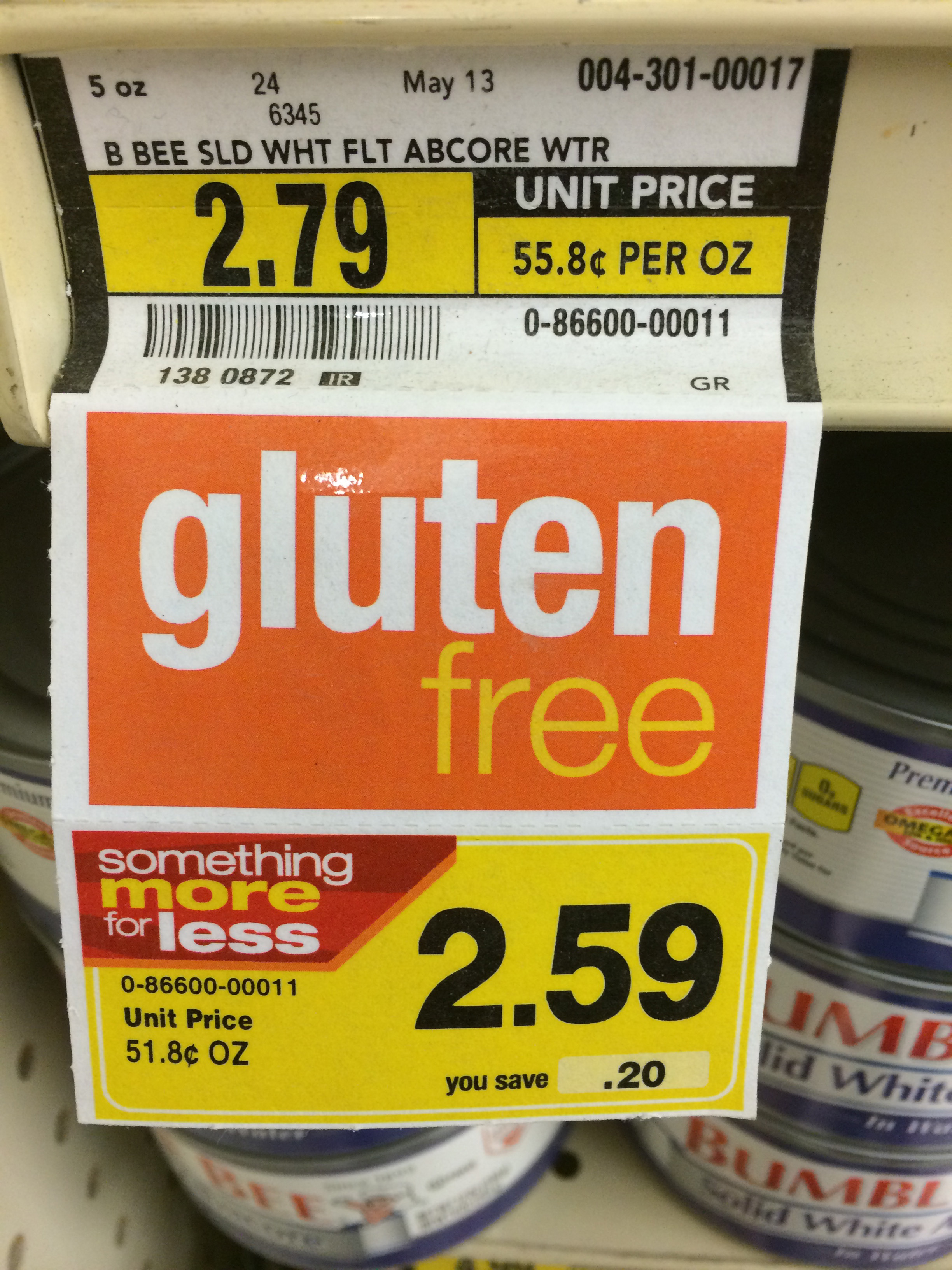 I mostly just eat REAL food – almost everything I buy has just one ingredient – what it IS. If I want more complex things, I make them myself. Of course, given how much I love to eat and try new things, I do succumb to falling off the wagon from time to time—no sense in depriving yourself of EVERYTHING all the time. I do believe that diet and exercise are the true keys to health – there are no magic bullets and it's all hard work. I discovered a lot of things that work and don't work for me (and everyone's different – there is no one size fits all when it comes to diets!). When I was working with a metabolic nutritionist, I was trying hard to follow my customized diet, and I couldn't help but ask "Just HOW strictly do I need to follow this for it to work well?" (Essentially, I wanted to know how much I could cheat and get away with it. Willpower is not my strong suit). The answer was roughly 80% of the time I should eat to fit my metabolic type. Out of 21 meals per week, that means I could totally blow it for about 4 meals. That's not SO bad, eh? The more I learned and the better I felt by changing my diet, the easier it became to say NO to crappy food that made me feel gross.
But of course we all have our weaknesses...and when I go bad, I go big, usually.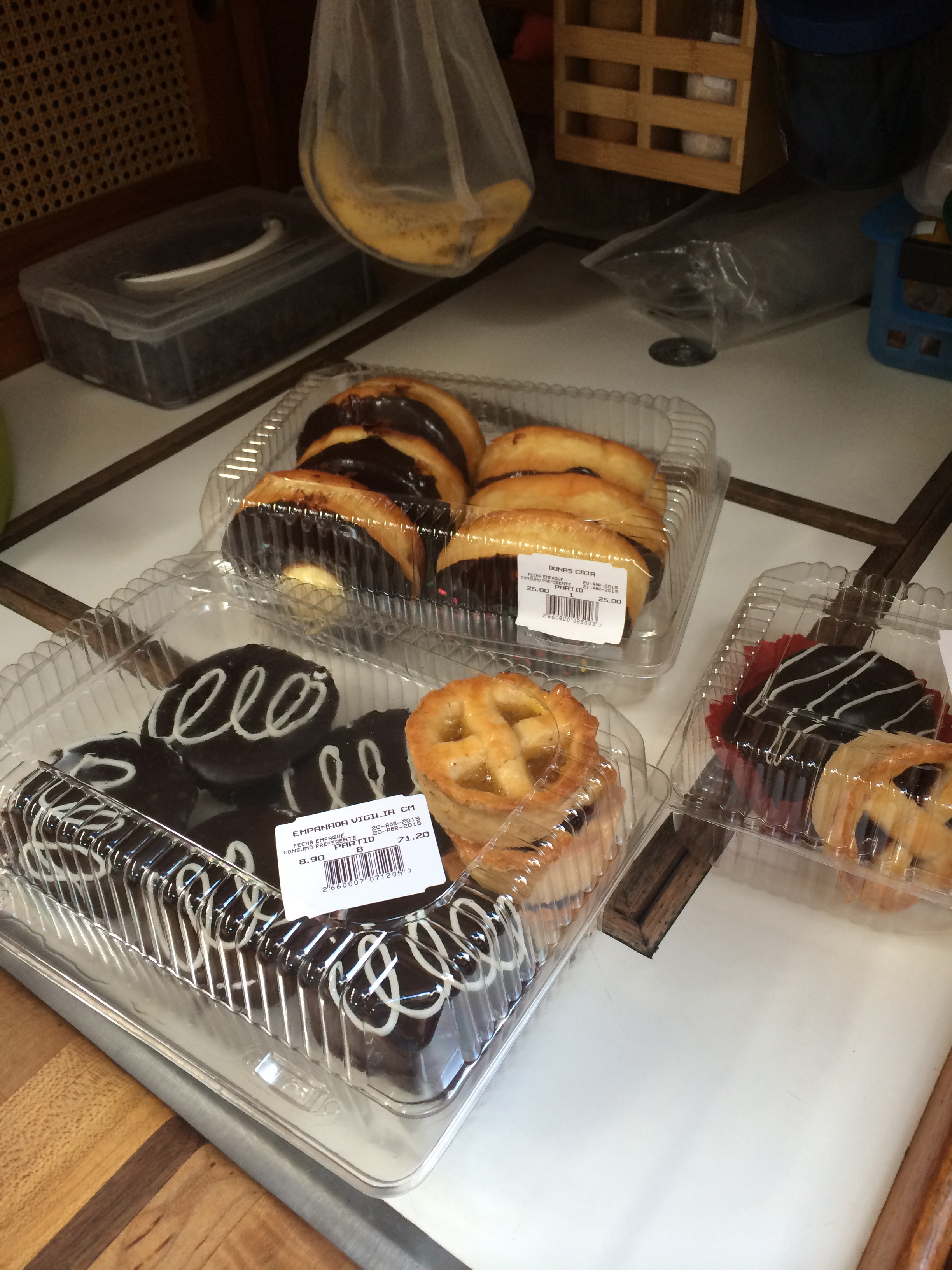 So, what is someone this obsessed with clean and healthy eating who loves to cook elaborate meals and experiment with baking, doing moving onto a tiny boat with a miniature oven and 3 burner stove, a 4 cubic foot refrigerator with no freezer and virtually no counter space, not to mention leaving behind the healthy hippie food center of the universe in NorCal?!?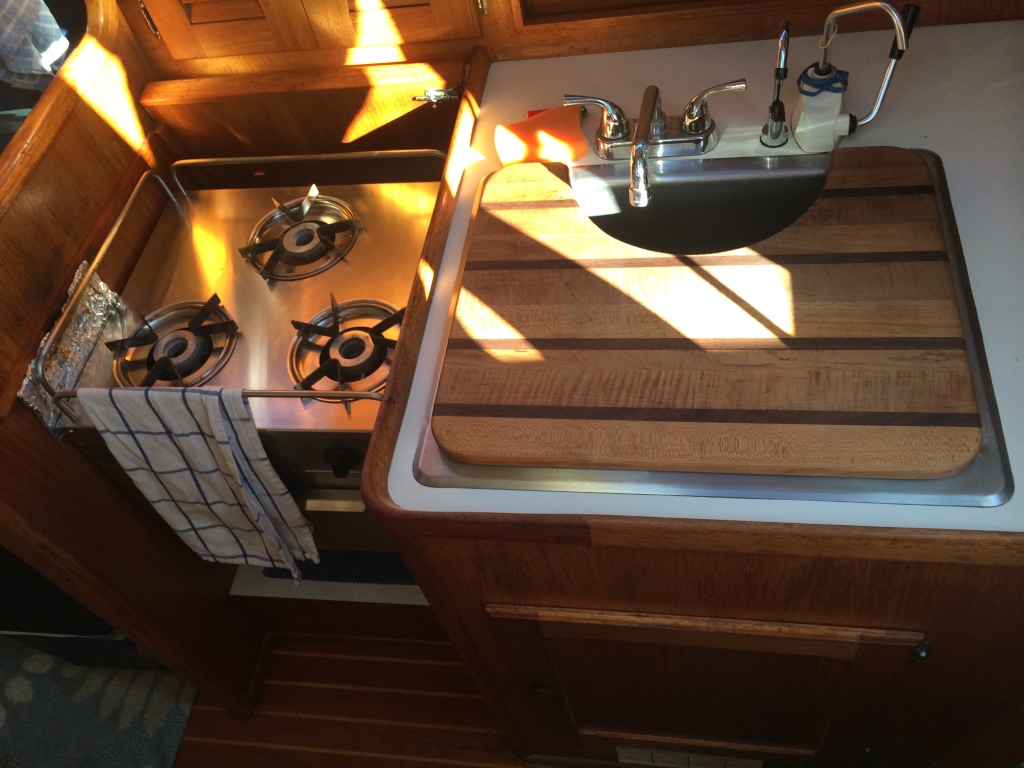 I asked myself that over and over again as we prepared for this life. To be honest, the thing that scared me the most about moving onto a boat and heading off into the unknown was "what am I going to eat??"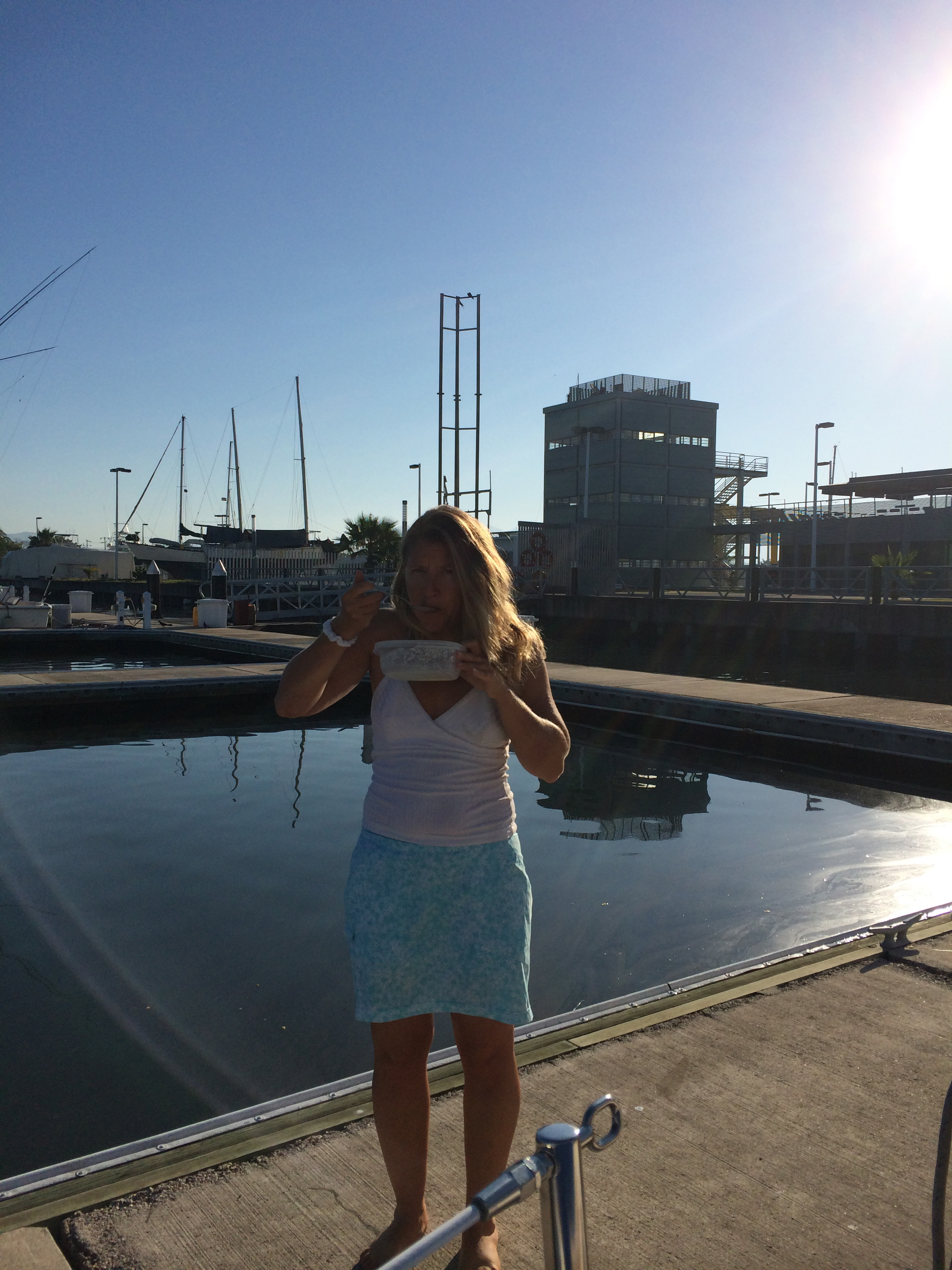 Many cruisers eat a lot of canned and packaged food. Eating food from a can is practically against my religion. I theorized that we could get fresh local fruits and vegetables, meat and chicken just about anywhere. That's what most local people eat, right? While I insisted on provisioning a number of dry goods that I knew would be scarce or impossible to find (almond flour, rice flour, cocoa, organic nuts, organic spices, good chocolate etc.), I categorically refused to stock canned goods as a main food source. OK I do have a couple cans of beans, black olives and coconut milk.  The fact that I am the only one on this boat who truly cares about this increased my challenges. I do all the cooking, so that makes it a lot easier. Jonny does all the dishes, which works out great (except for the last 2 weeks, I am stuck doing the dishes because I lost a bet involving Jimmy Buffet's flip flop…but I digress). I have stuck to the original plan and it's definitely a continuous challenge, with many pitfalls, but we eat pretty well and I'm not giving up!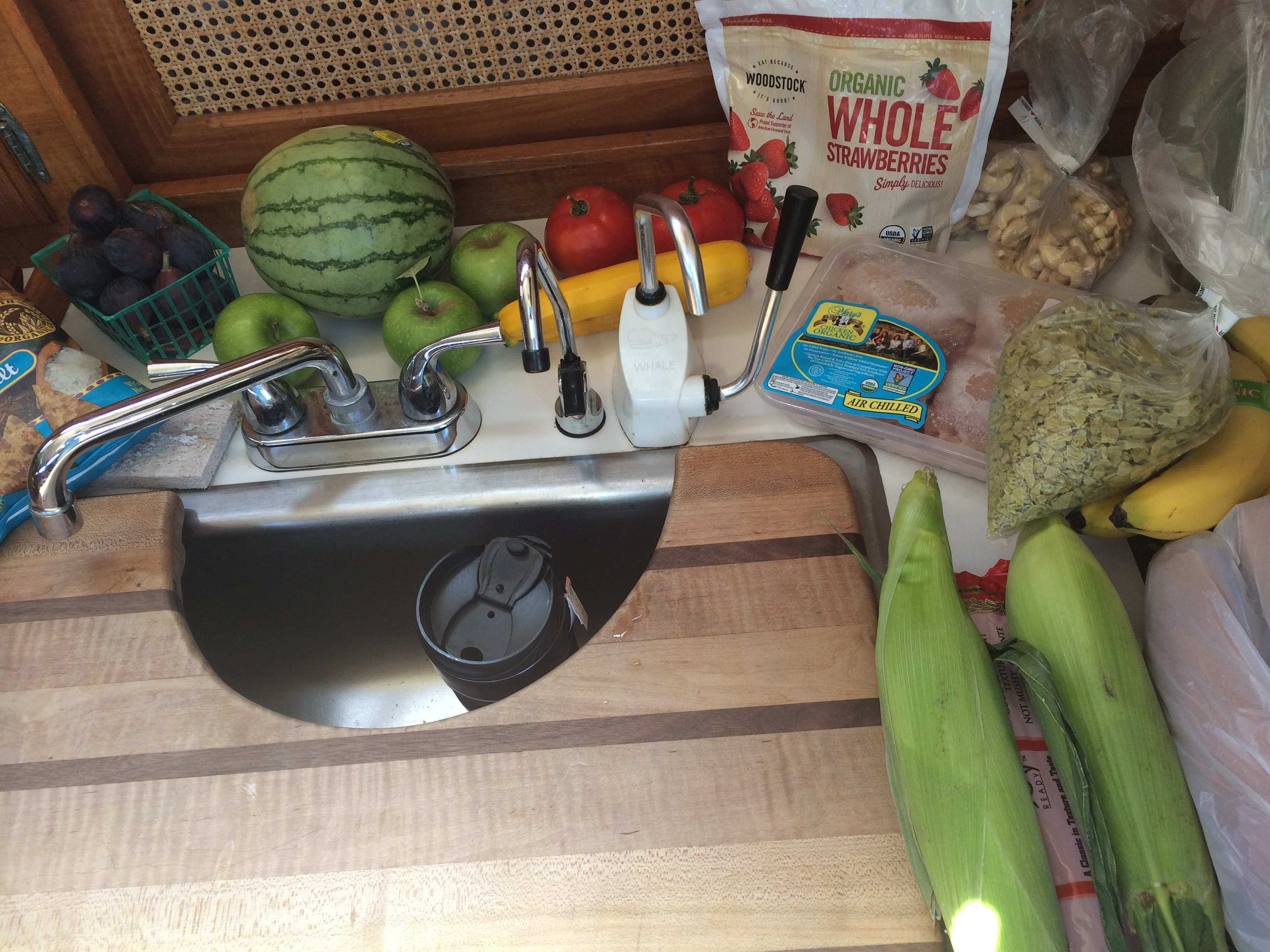 Before I get into just what it is that we've been eating, I want to review the 'tools' I have to work with. For a long time before we left, every time I was cooking, I would mentally assess all my kitchen tools and mark them as "definitely coming with me" or "I can let this go". I had moments of sheer terror, deep in the nights, thinking, "Oh my god, it's never all going to fit on the boat! We're going to STARVE!". Jonny sternly told me that all our food and kitchen stuff had to fit in the 2 cabinets over the galley and the 3 drawers under the chart table. I assured him I would make that happen. Oh, but I also just need about HALF of the top shelf above the starboard settee. And maybe the upper storage locker next to the stove. And maybe the storage locker next to that. And maybe the ENTIRE top shelf instead of just half. Oh and the bottom shelf, too. And one storage locker under the other settee… And that's all I need! Anyway, what else are we going to put in the main cabin? What's more important than food, tools and spare parts? I did leave 6 other storage lockers and 2 shelves in the main cabin food-free. Oh, there may be a gallon of coconut oil hidden under the v-berth, though.
Magically all my cookware and eat-ware fit in the drawers and one cabinet.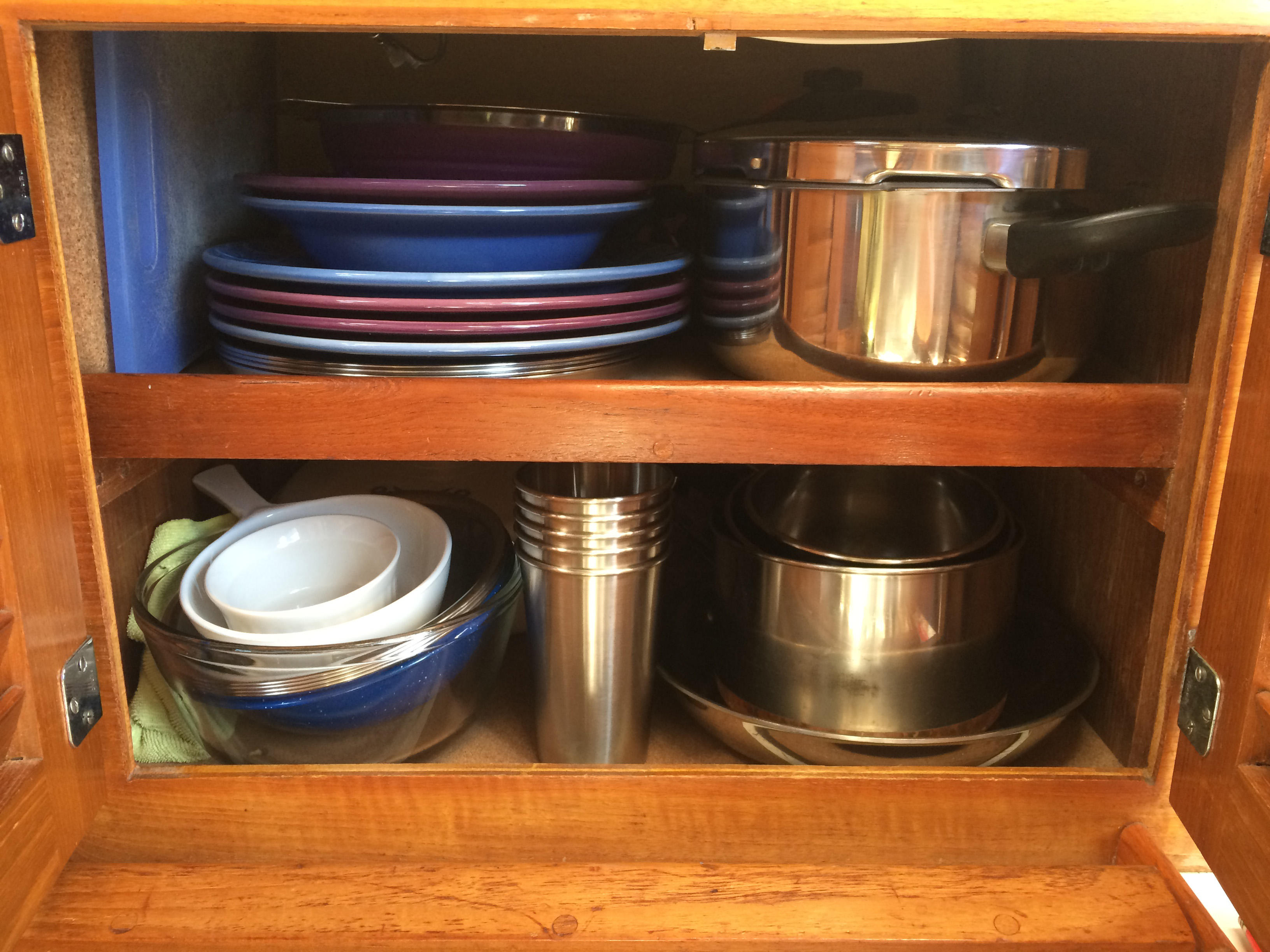 I had to sell my 12" All-Clad stainless pan because it didn't fit on the stovetop. Thanks to my sister's brilliant idea - I did take the $75 I got for it and put it towards a 10" All Clad pan that DOES fit. I use it at least once per day. So, I have that, a top of the line pressure cooker, 3 stainless pots of varying sizes (one is a double boiler, so I guess that makes 4 pots), a stainless and silicone collapsible colander, a square Corning ware casserole with a lid – that is probably well over 50 years old and belonged to my grandmother (it has a removable handle so can be used on or in the stove) and a tiny 6" Corning ware fry pan I got at a thrift store. I also have a large stainless lasagna pan that fit in the oven once Jonny bent the handles vertical (it gets stored in the oven along with my silicone and stainless cookie sheets). That's about it (OK I may have another stainless pan hidden under the v-berth – "just in case". Don't tell Jonny). I find that I don't often miss most of the things I let go. I did have to replace my bread pan(s) with one glass one – not sure what I was thinking getting rid of ALL of them. I also kept my mason jars, and replaced the rust-able lids with plastic ones. They are very handy for storing all my bulk stuff and for making sun teas, storing pistachio milks, making breakfast jars etc.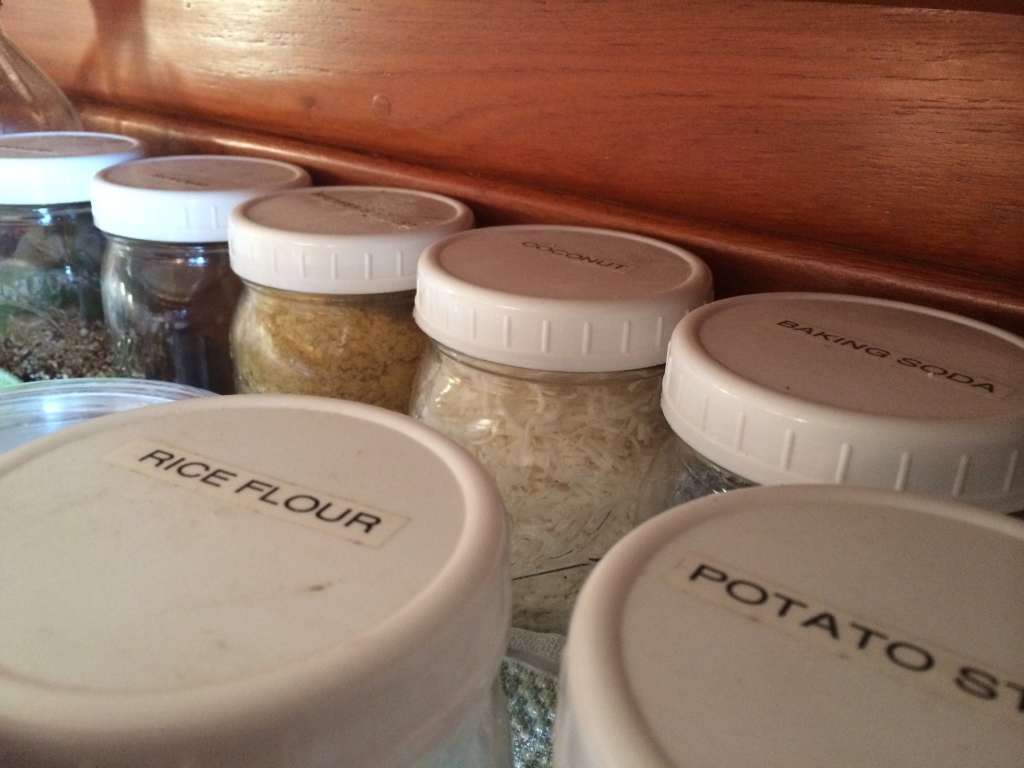 Many people eschew anything glass on a boat and I had to fight hard to bring the glassware I have – but my thinking is this: I'd rather take the risk of something breaking and having to clean it up, than to take the risk to my health of storing all my food in stinky, hard to clean, toxic-chemical leaching plastics (yes, there's enough of those in my fridge, but the rotation is more frequent…). So far I haven't broken anything (knock on glass!). I also insisted on bringing a few of my favorite plates and bowls – although we do have a set of stainless steel plates which are used outside or in rough conditions (Jonny calls them our "prison plates"). We also have a set of stainless cups, which are wonderful. At the last minute, I also insisted on bringing my big, metal and glass Osterizer beehive blender. I do not regret that one bit and have used it quite a lot –plugged into our 800 watt power inverter.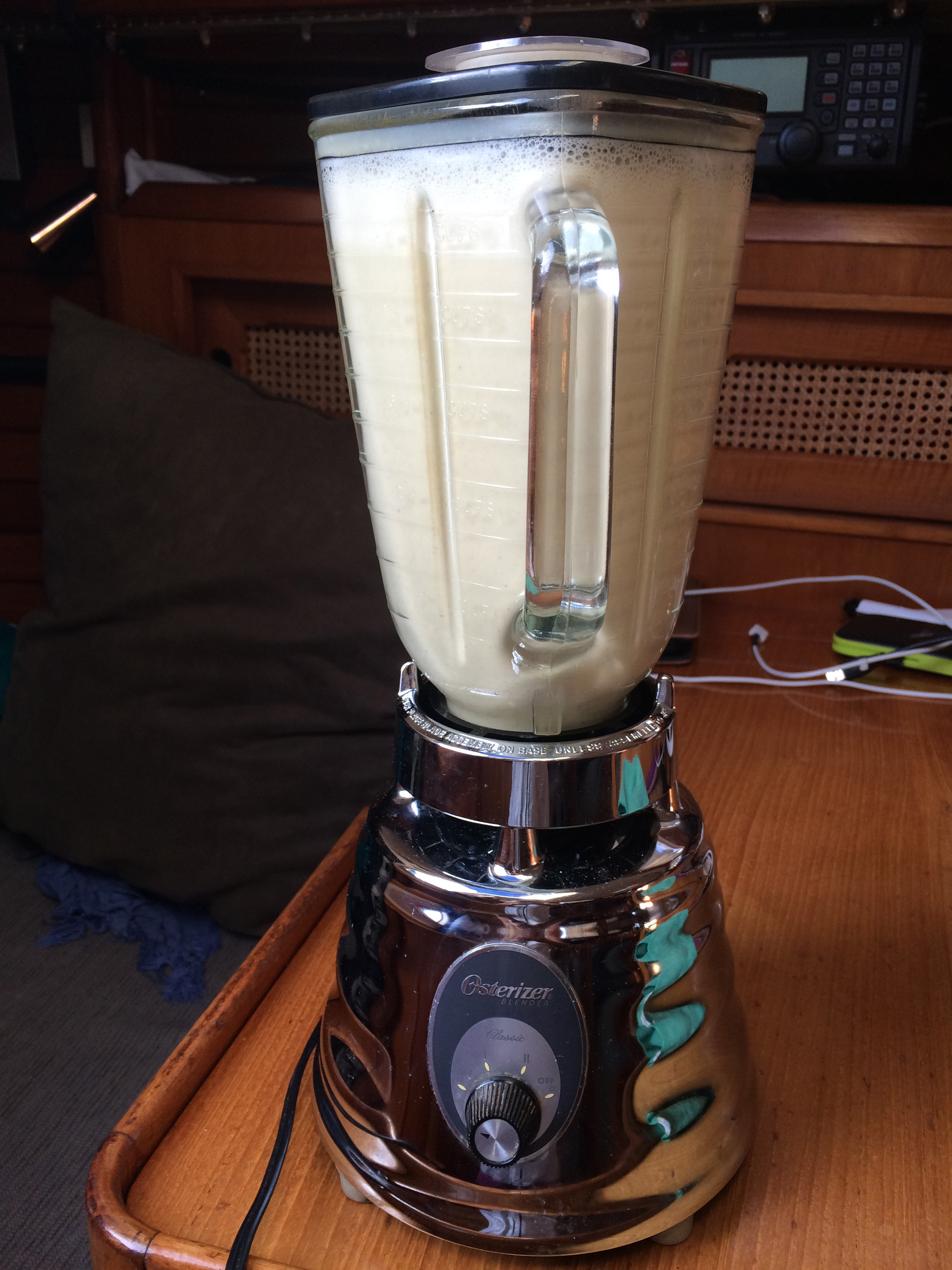 In my 3 little drawers, I was able to fit an amazing amount of cooking tools and silverware. Tongs are critically important, as are a variety of spatulas and spoons, a ladle, a stainless baster, potato masher, Cuisinart stick blender with mini food processor attachment (I just made some great pesto in that!), strainer, silicone veggie steamer insert, graters, measuring cups and spoons, corkscrew/bottle opener and a few good knives. There's even room for a few other things which make me feel good to keep but I hardly ever use them (oh, like a can opener 😉 ).
I do have one storage locker for my large stainless mixing bowl and a variety of food storage containers – Snapware and these special ones from Sharper Image (remember that place?) impregnated with silver that keep food fresher longer (they really do work!). I use them all the time to store and organize things in the fridge. I occasionally wish I had just 1 or 2 more, but I manage to get by.
Speaking of my fridge – I have just started to get over my amazement at how much I can fit in there. It's 4 cubic feet and accessed through 2 large lids on the top. There are no nice, neat shelves and really no way to have it look pretty or organized in there. Everything is just piled in on top of everything else and you have to pull out ten things just to find one.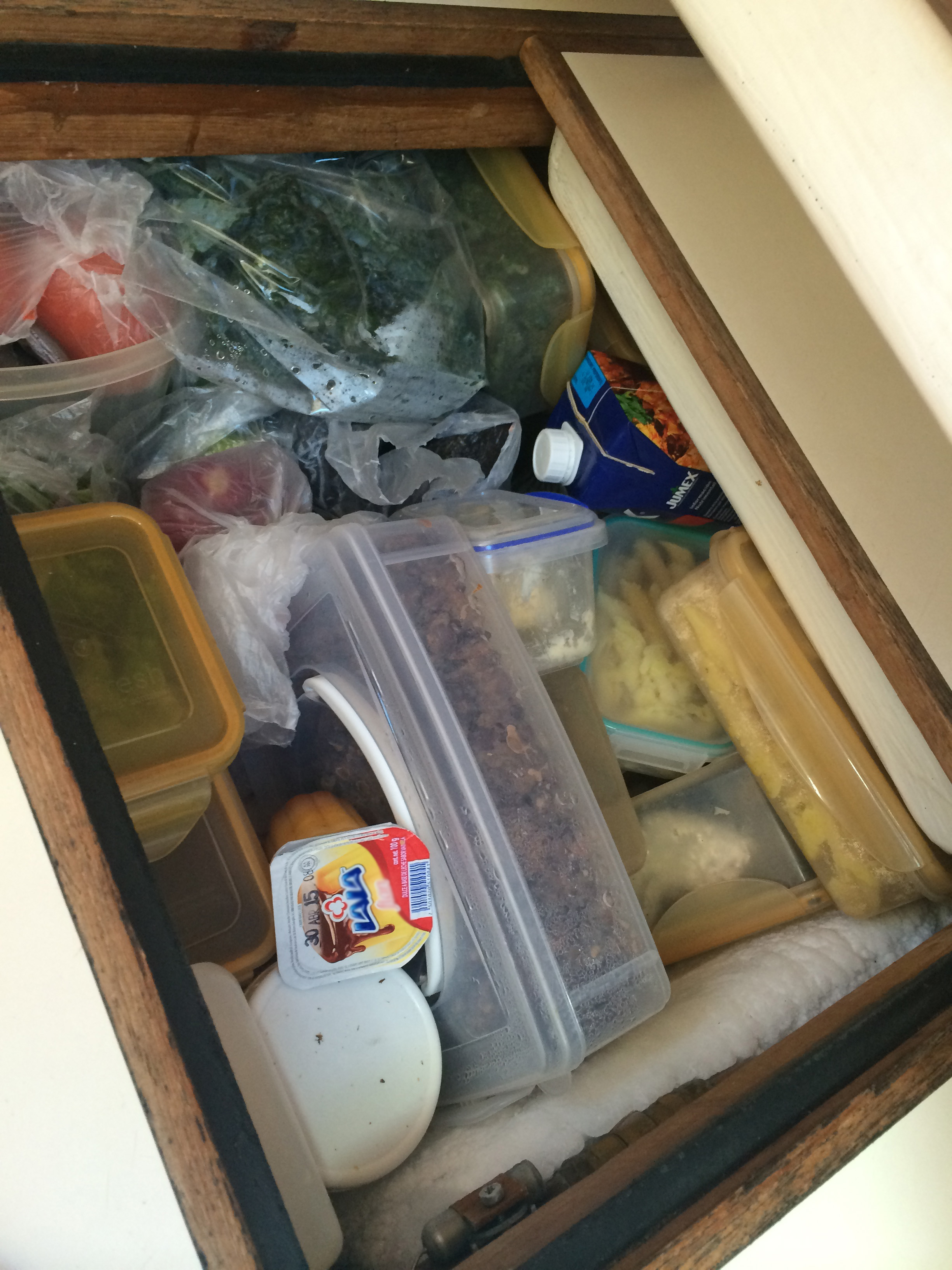 But I have developed sectors and I've put in large storage containers to help keep some things separated and I know where everything is J. We have a Technautics Coolblue refrigeration plate (which ended up being far more expensive than what we thought we were going to get – but so far extremely happy we have this one). It is supposed to only be refrigeration – but I have discovered that if I put things right up against it, they will freeze. This has made a huge difference for me – I can buy meats and chickens and package them in meal size portions and put them in the bottom up against the plate and they will freeze solid. I've had up to 9 days worth of protein in there and that makes me VERY happy. The downside is that fruits and veggies need to be kept far away from the cold plate, as many do not do well after being frozen (learned that the hard way in the beginning). Sometimes when the fridge is pretty empty, it's hard to keep things away from the freezer plate. This is the reason I got an ice cube tray with a watertight lid – it makes an effective shield between the plate and other stuff—and BONUS - it also makes ice cubes! Every two weeks I need to empty the fridge to clean up spills and debris and chip off all the ice and frost from the cold plate. In the heat we live in now, it's usually a very welcome task.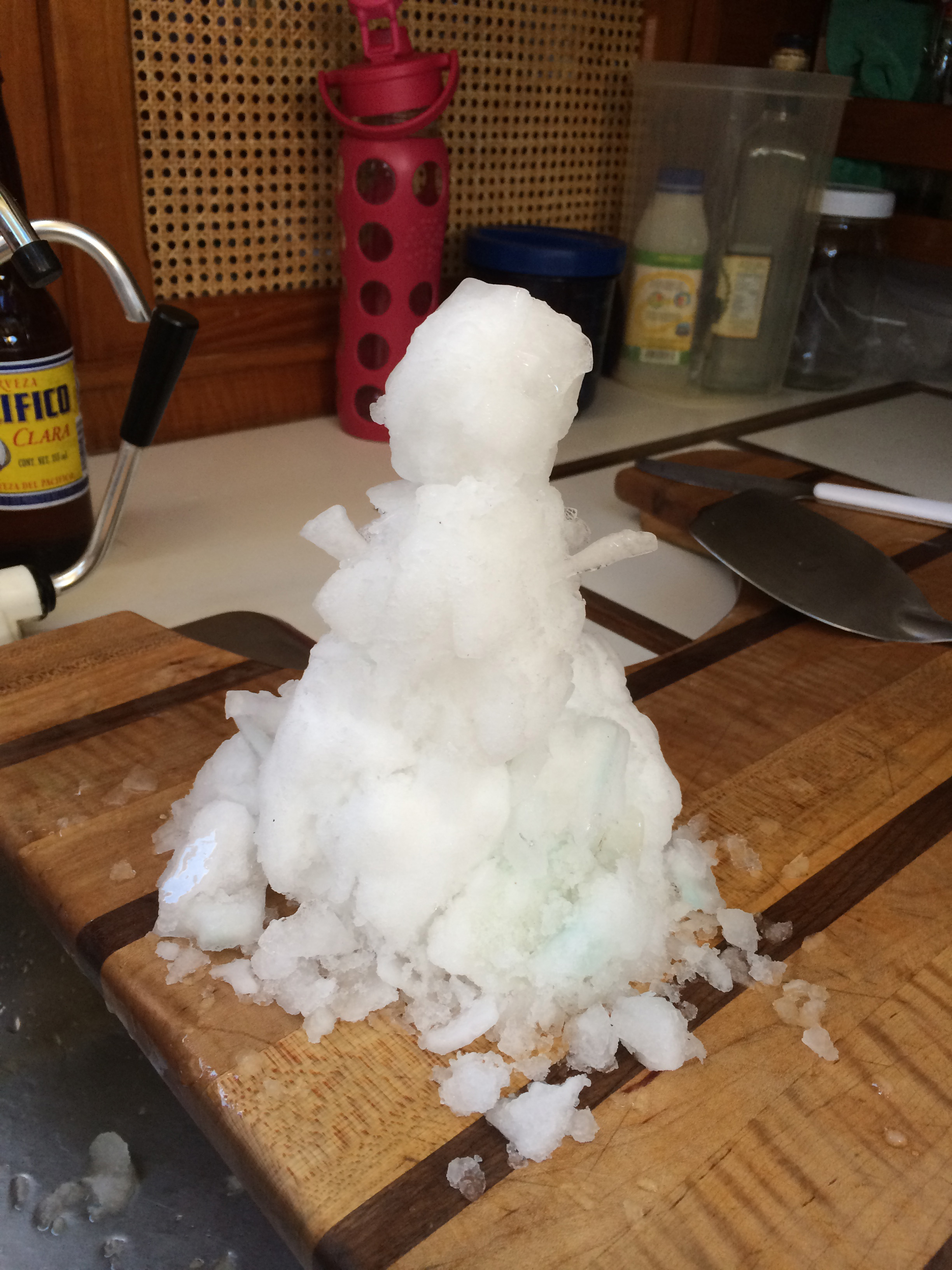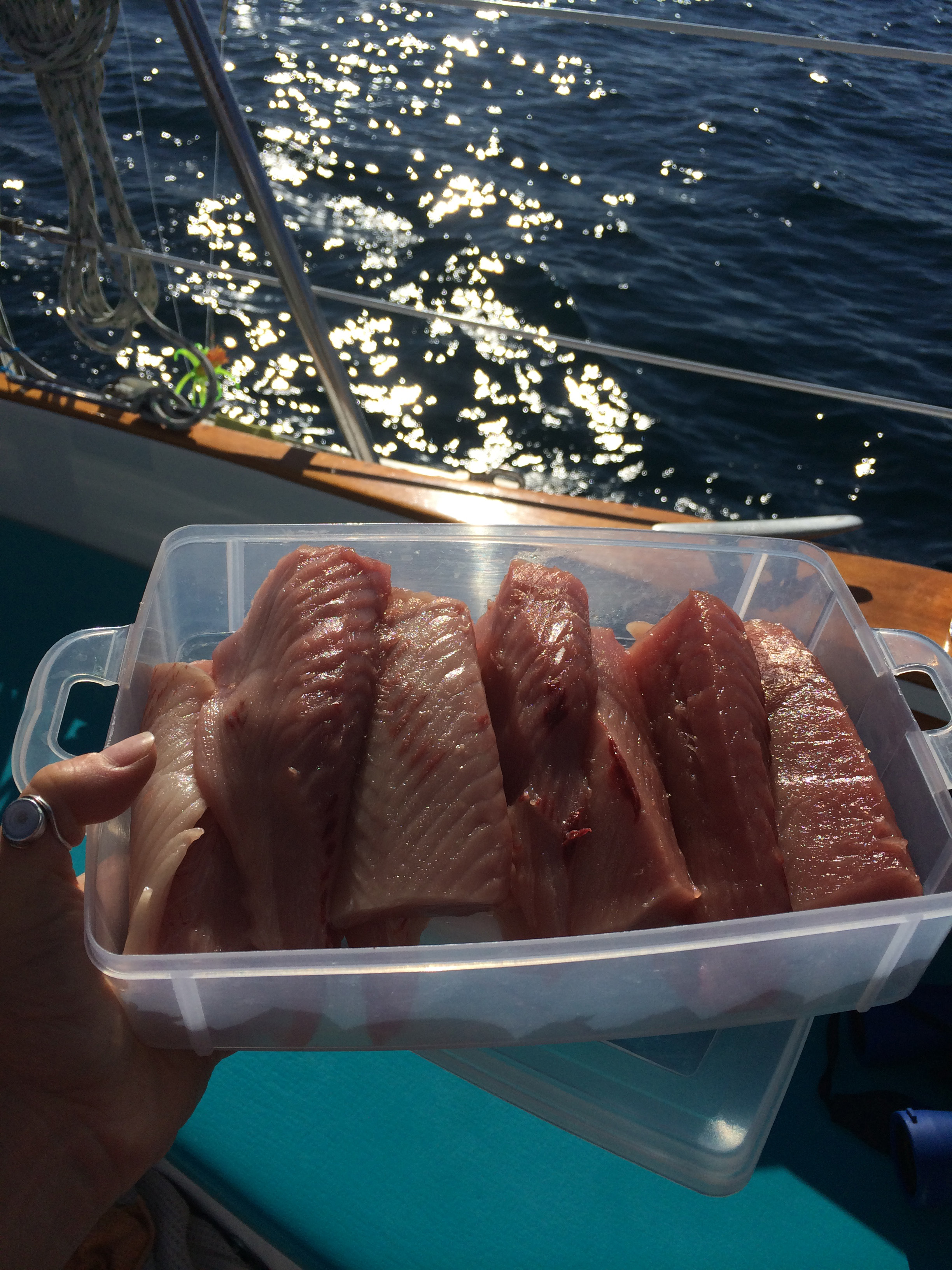 In the end, I have found that my biggest challenge is finding raw materials. In the desert of Baja, the variety of fruits and veg are very limited and I have come back from many hunting expeditions chickenless. On the other hand, I will occasionally find some things are much cheaper here – for example chia seeds and flax meal are easy to find, as are tropical fruits (pineapple and papaya are staples). When we do manage to locate abundant groceries, carrying them all back to the boat is a whole 'nother challenge! Jonny will frequently keep us going with fish (and we hear this summer in the Sea of Cortez should provide us with bountiful fish supplies). All in all, I've been really proud of some of the meals I've been able to create and some of the baked goods I've turned out. I do get frustrated with the lack of counter space sometimes when I've got all 3 burners going and am trying to plate my latest creations. Storing enough food and cooking volumes to feed more than 2 people is not really any fun (and often impossible) and that does make me a little sad. But given that Summer is usually the smallest boat in any anchorage, we are not often the 'go-to' boat for socializing. I definitely feel lacking in my abilities as a hostess (something I've always enjoyed – hey, I'm half Jewish and a quarter Italian -I LOVE to feed people!), but I'm slowly adapting and learning to appreciate the gracious hospitality of others.
Typical Baja groceries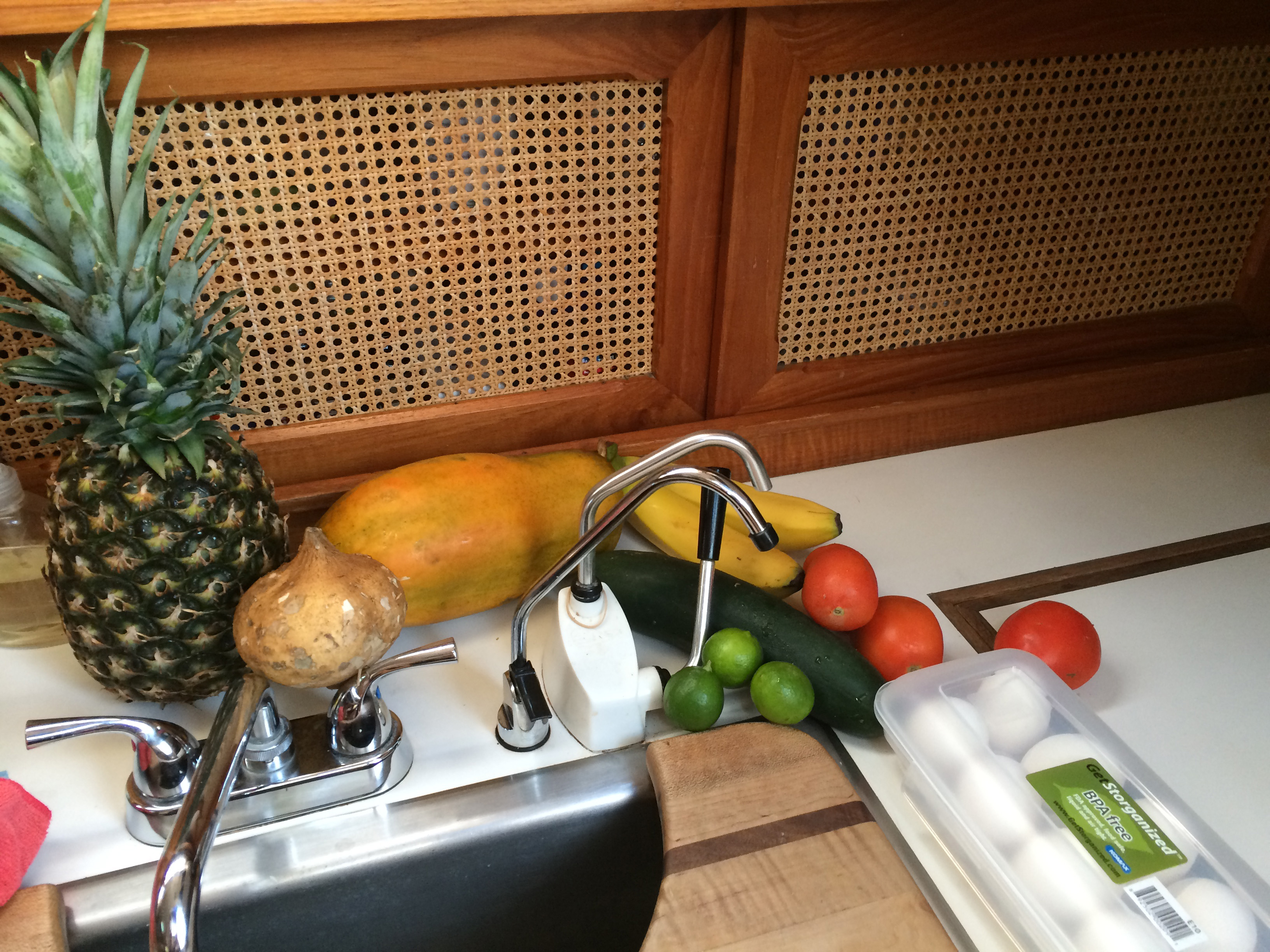 I often snap pictures of my creations – one of the oddest new trends in the era of smartphones, for sure (check out this interesting article ) So rather than go on and on about what I like to cook, here's a few pictures. Happy to share recipes with anyone – just email me!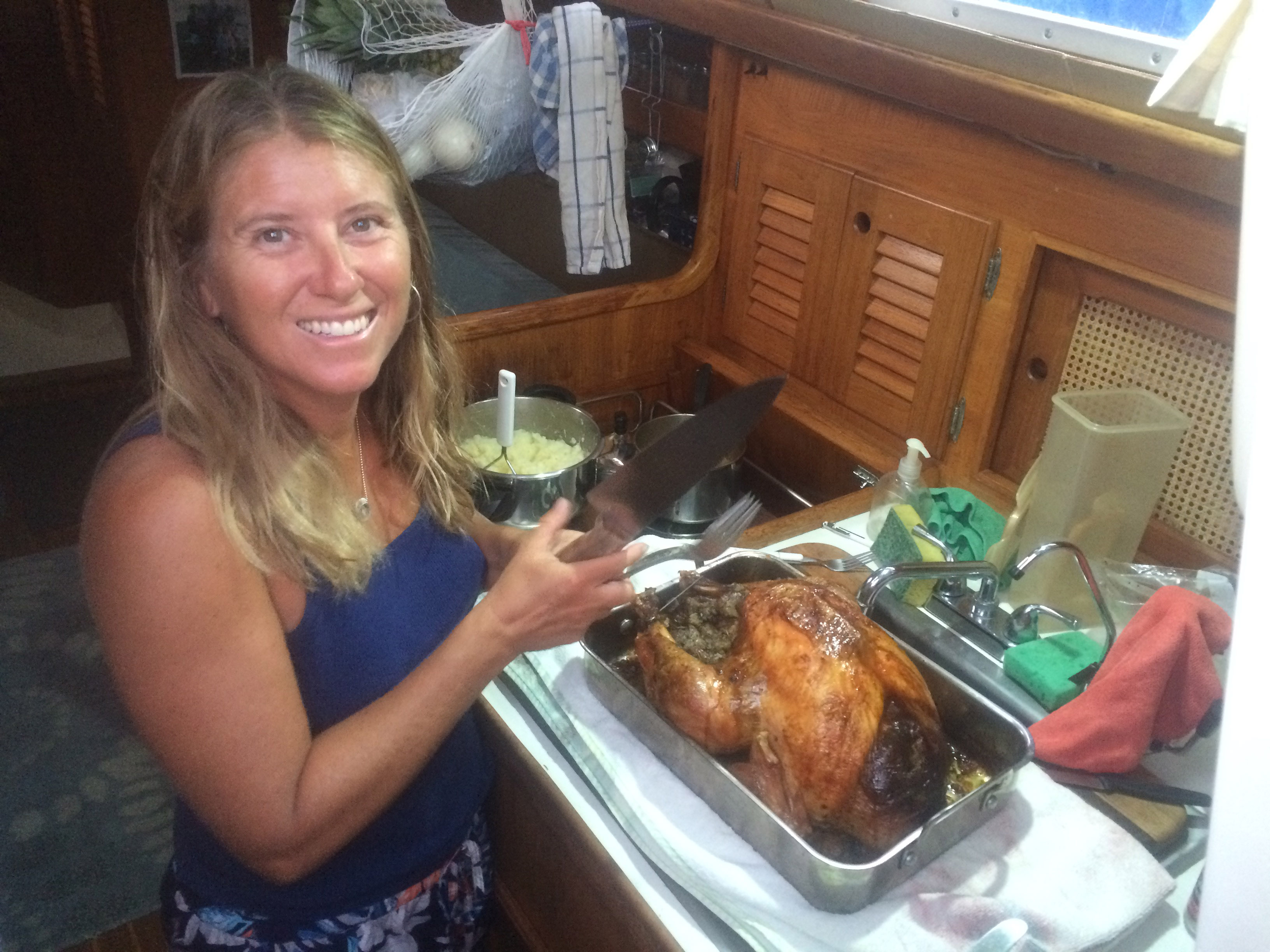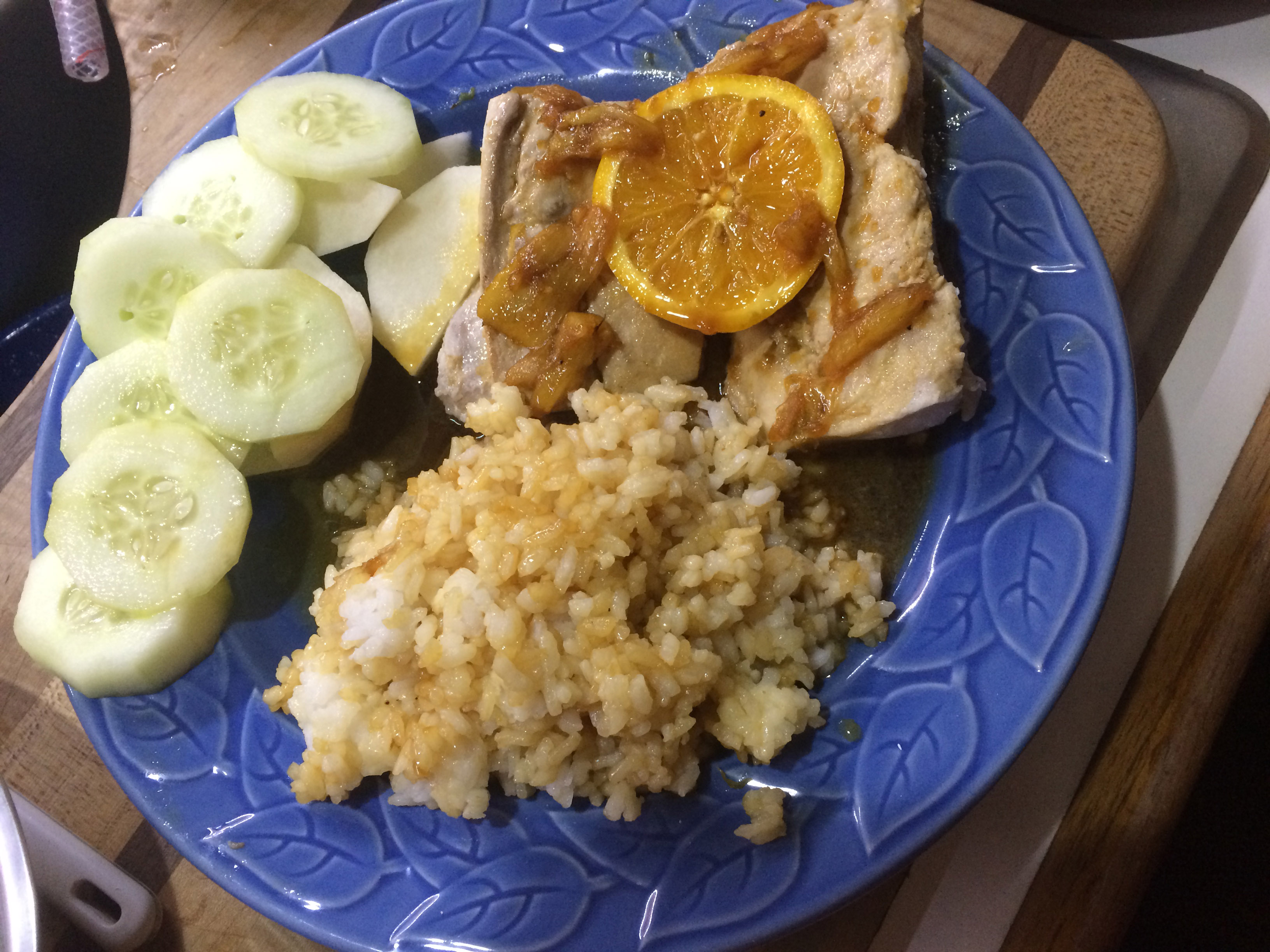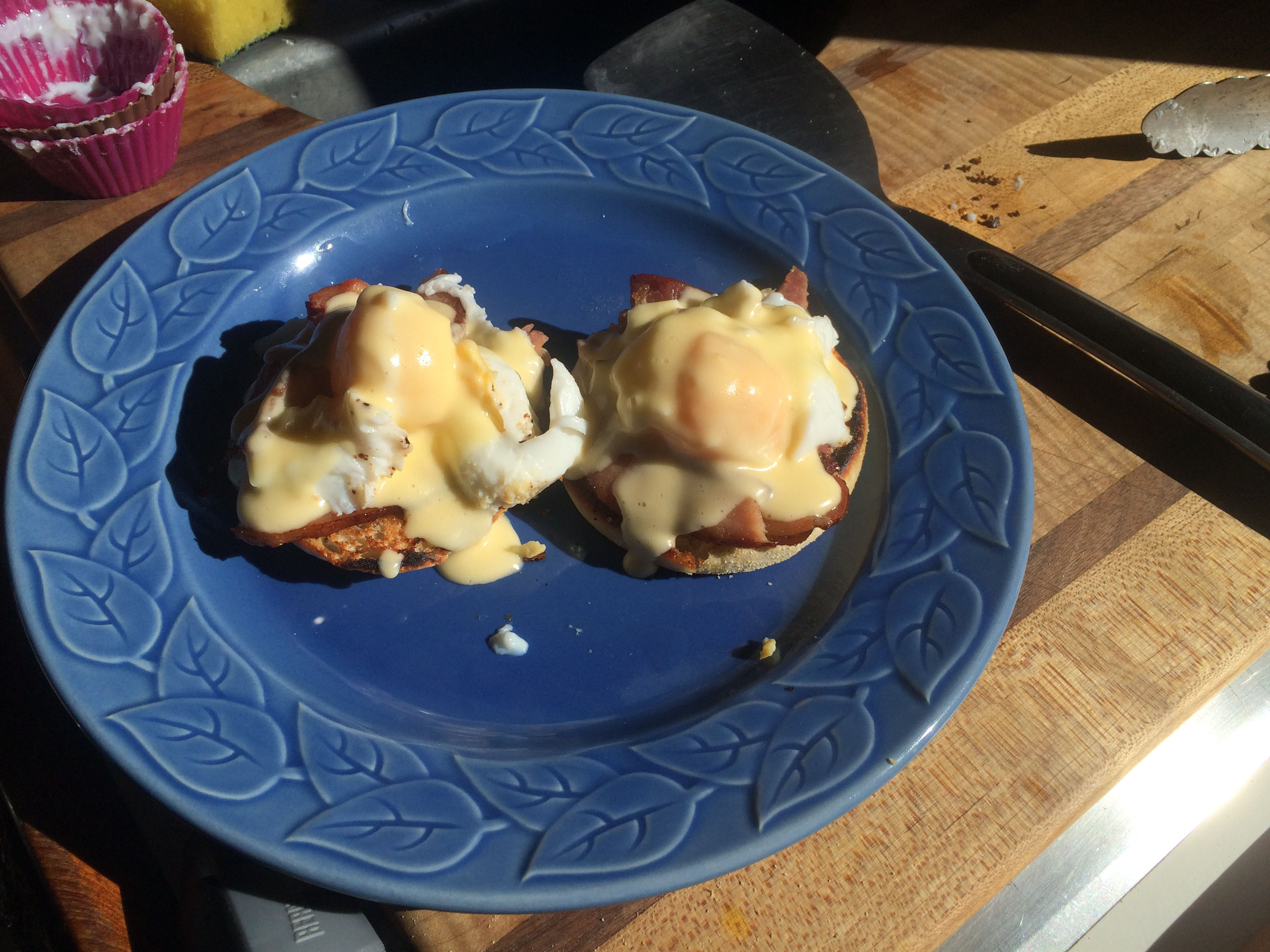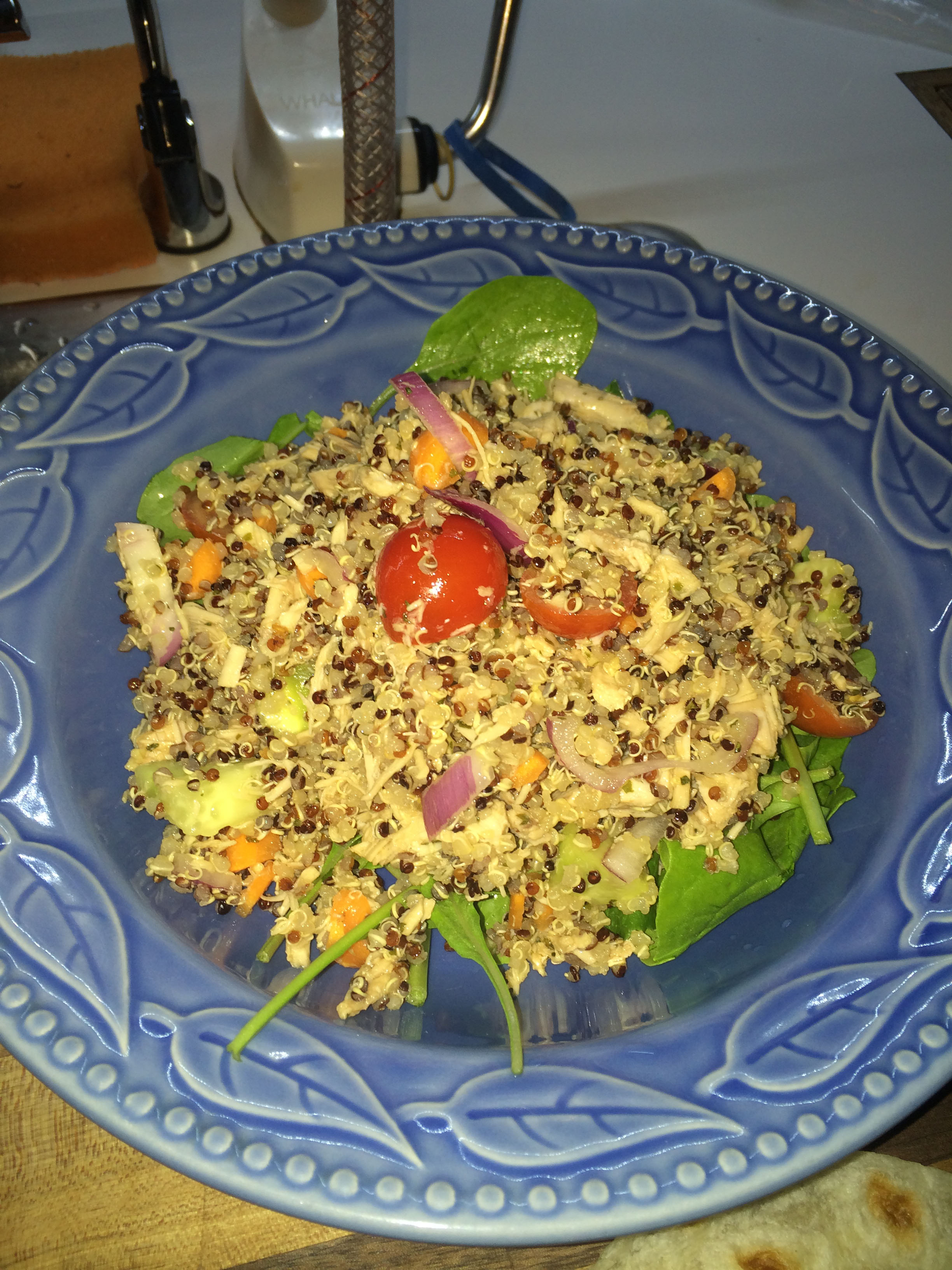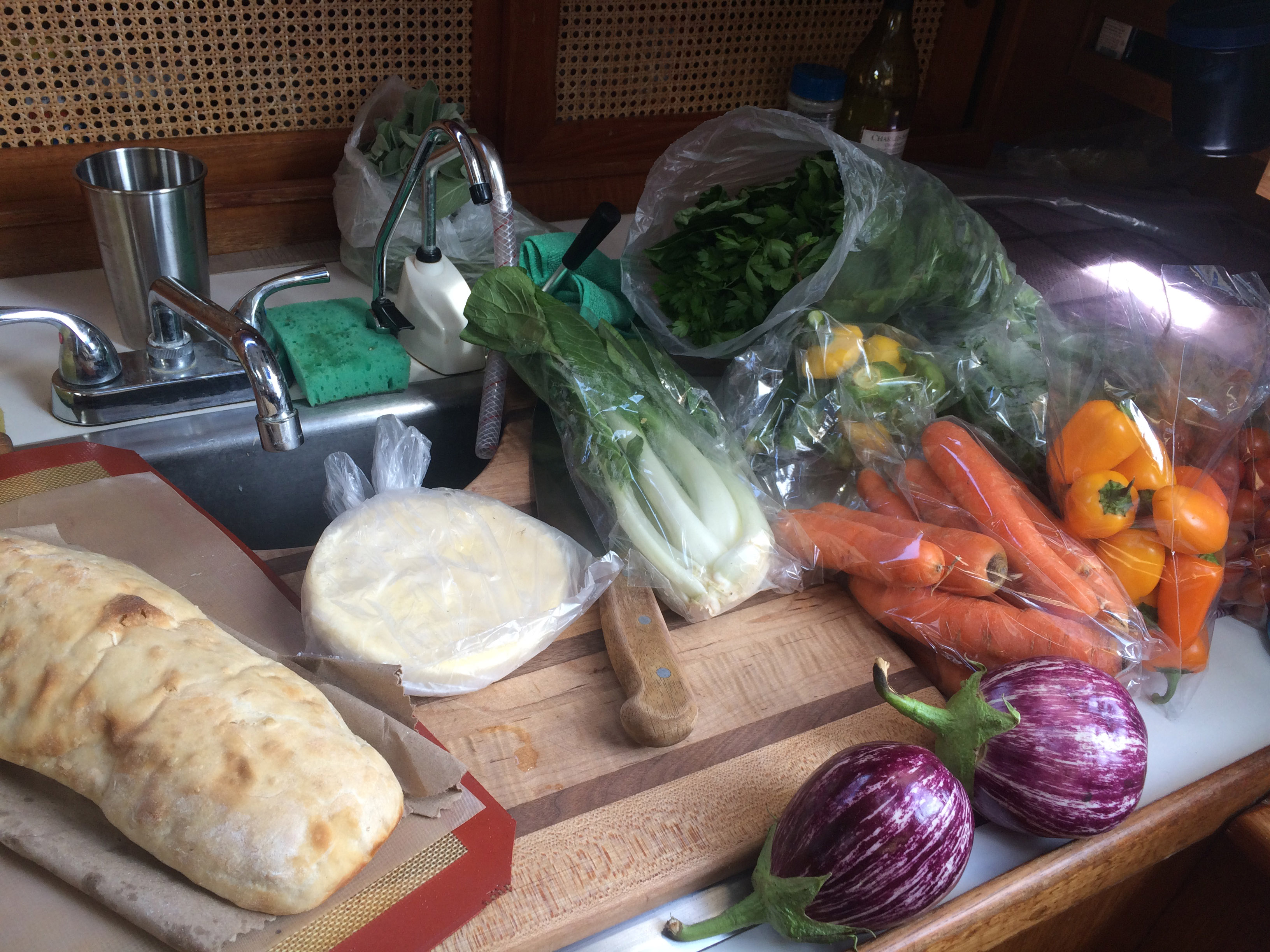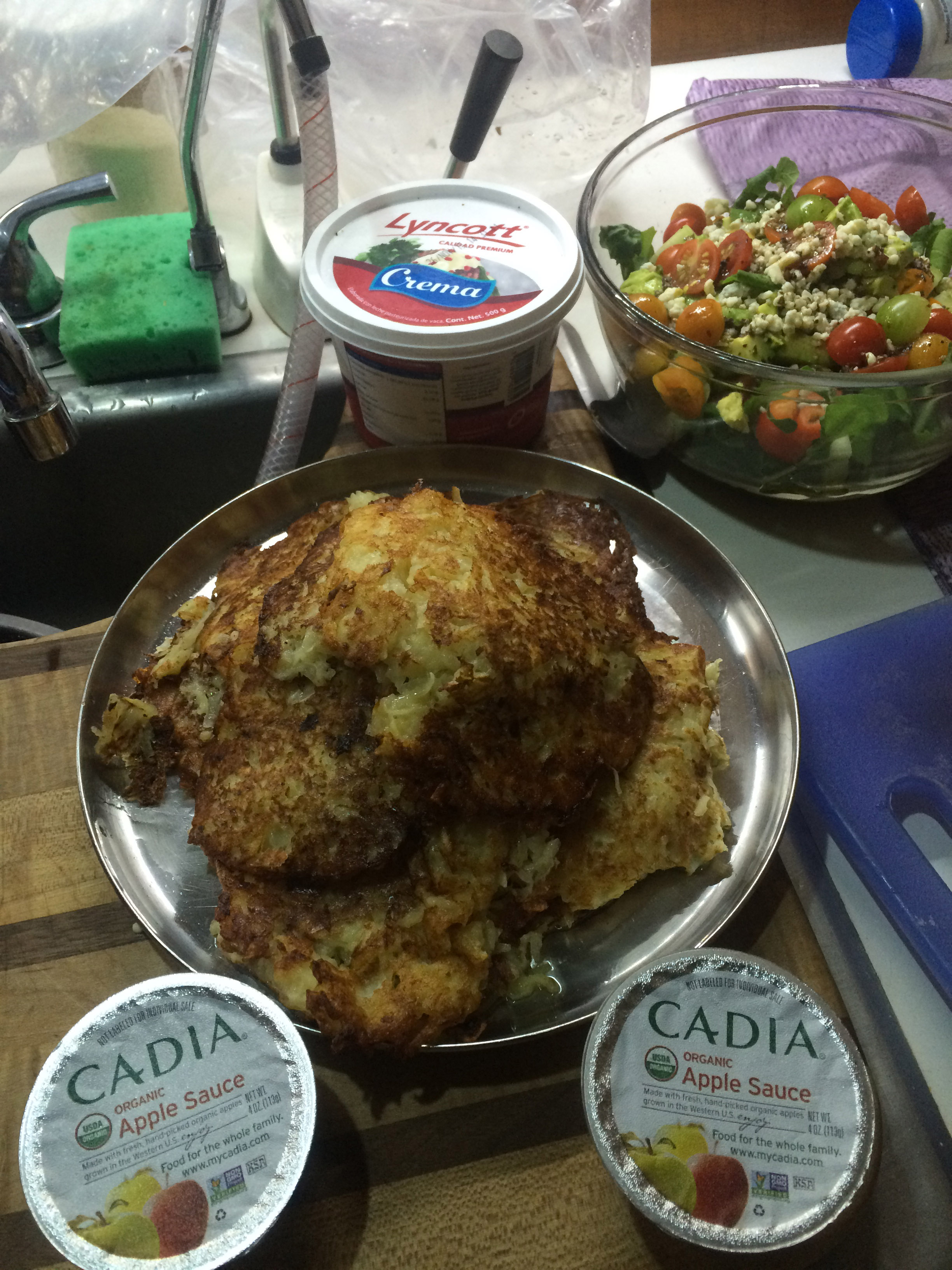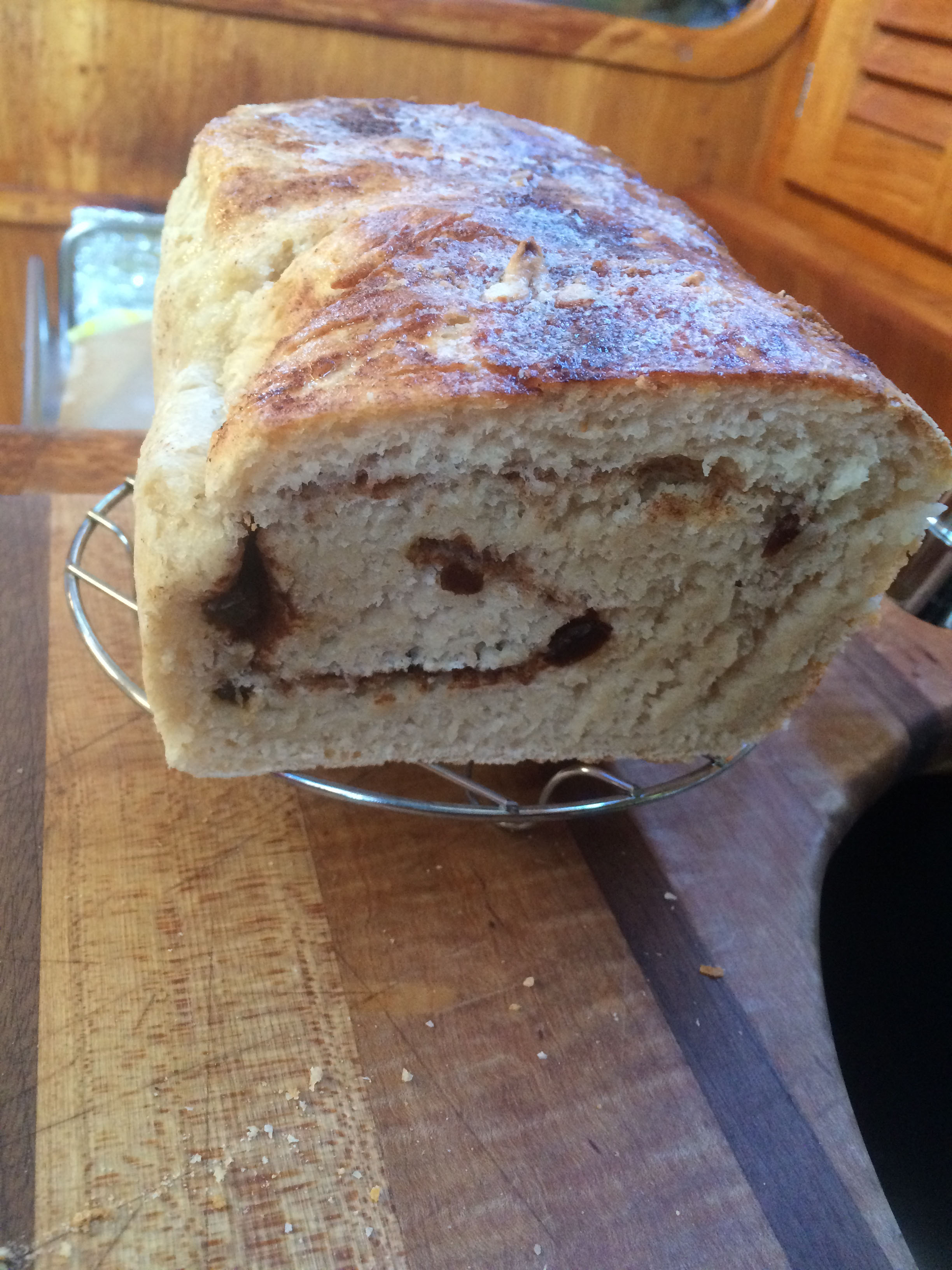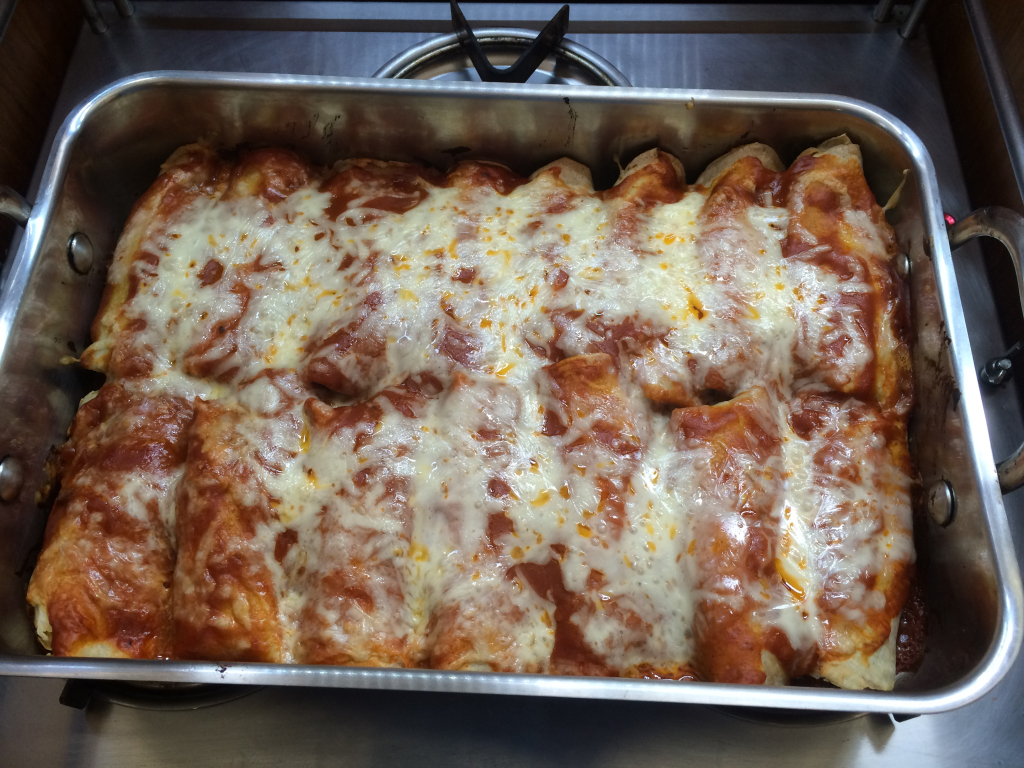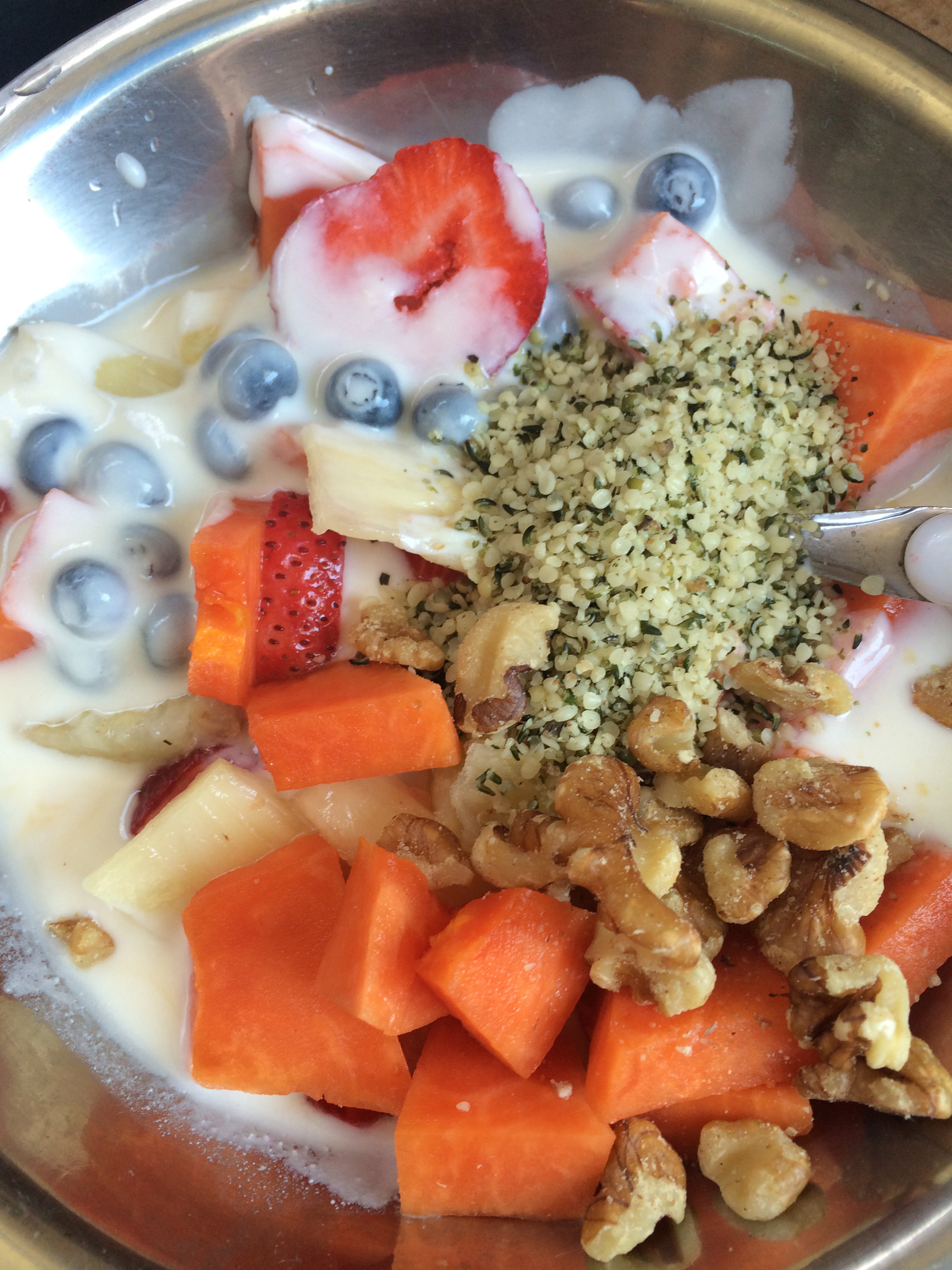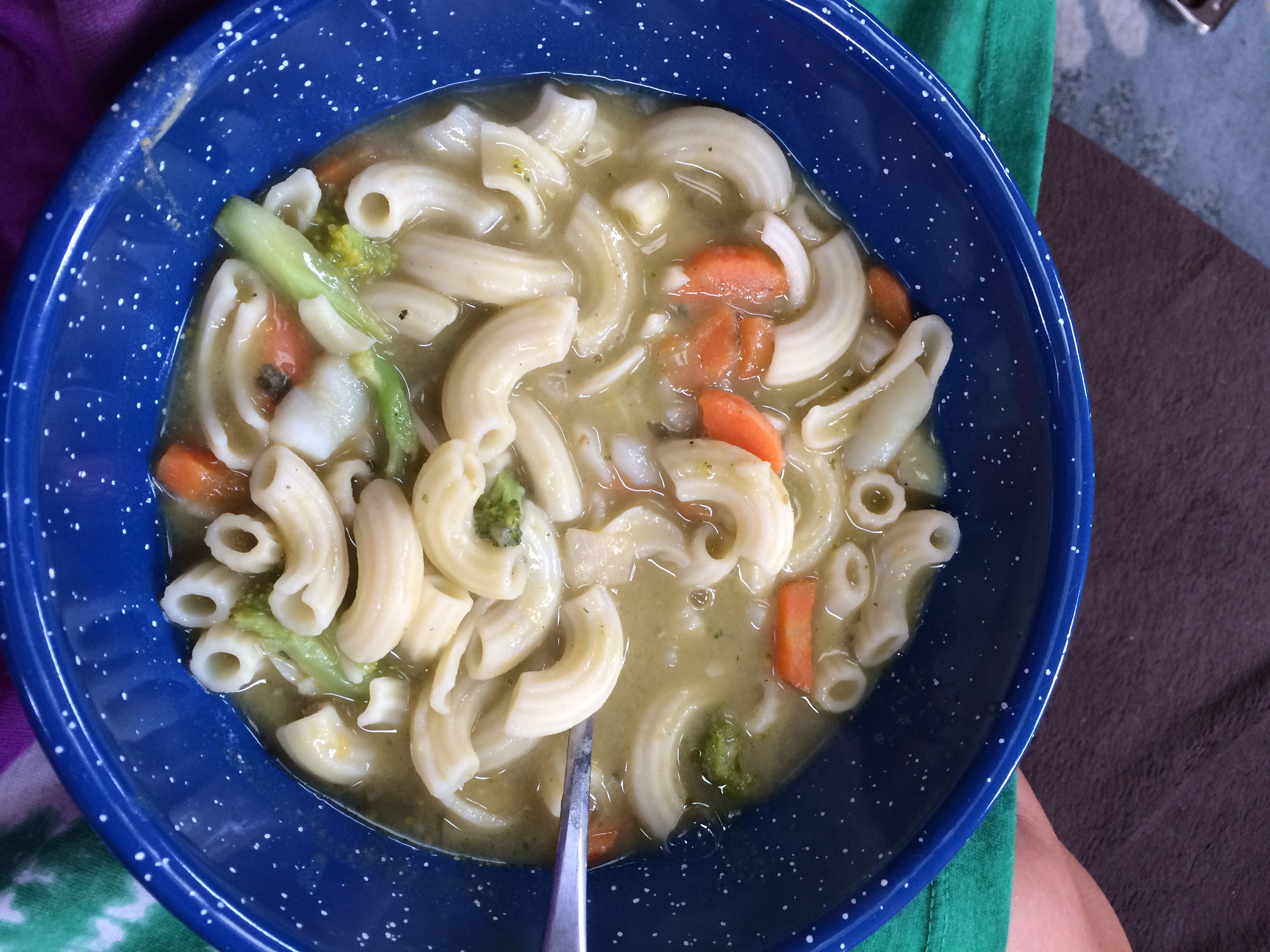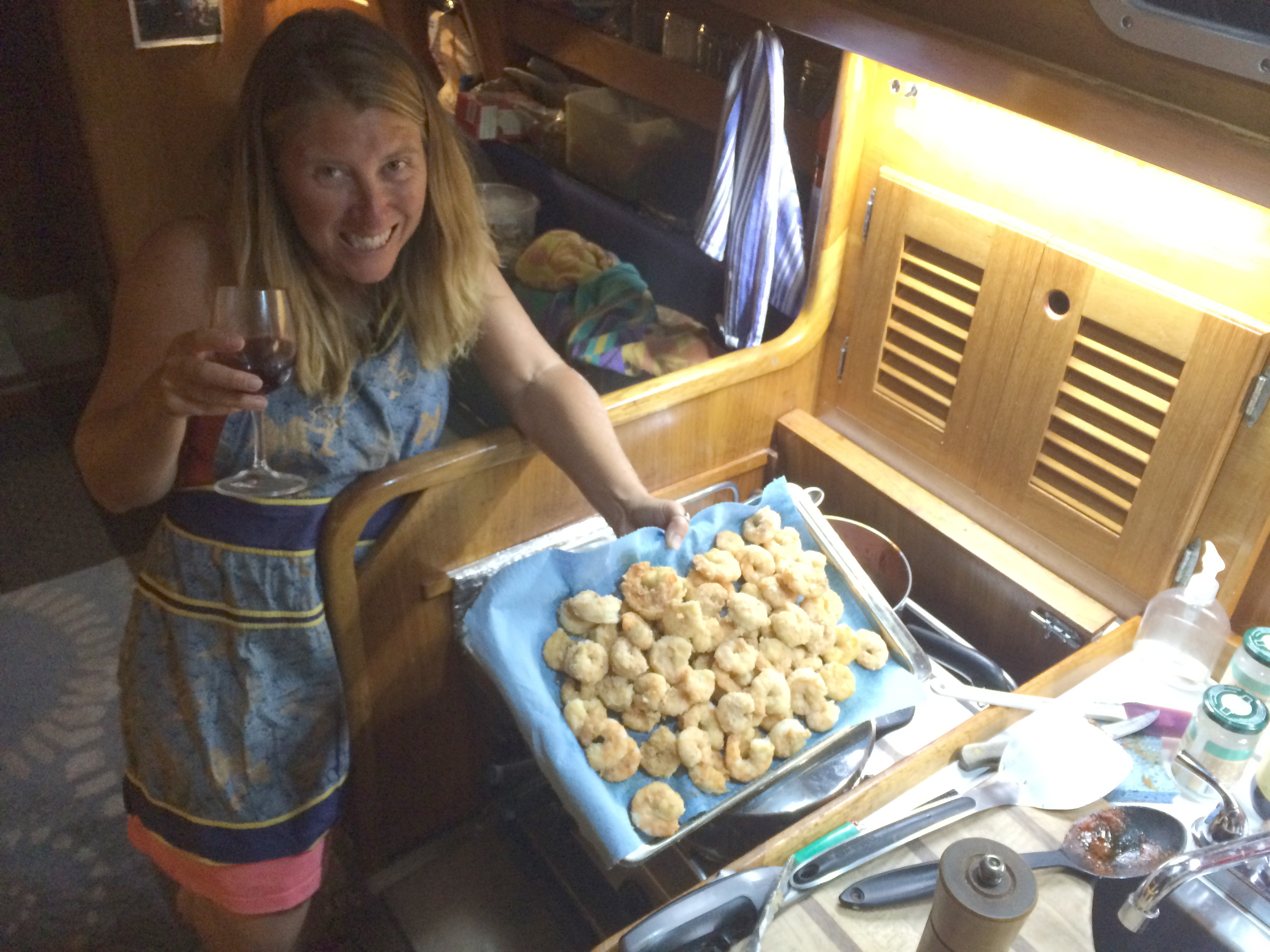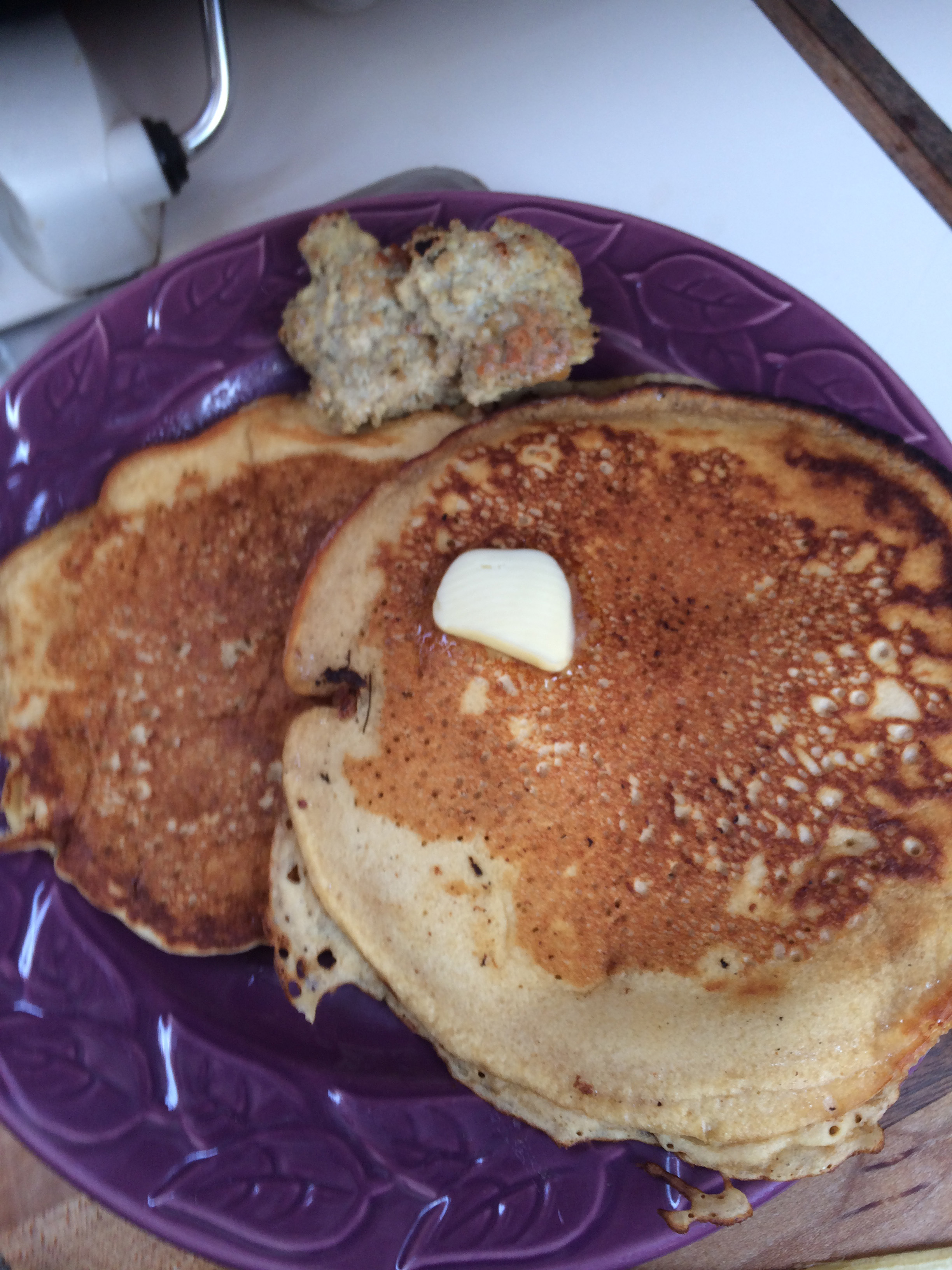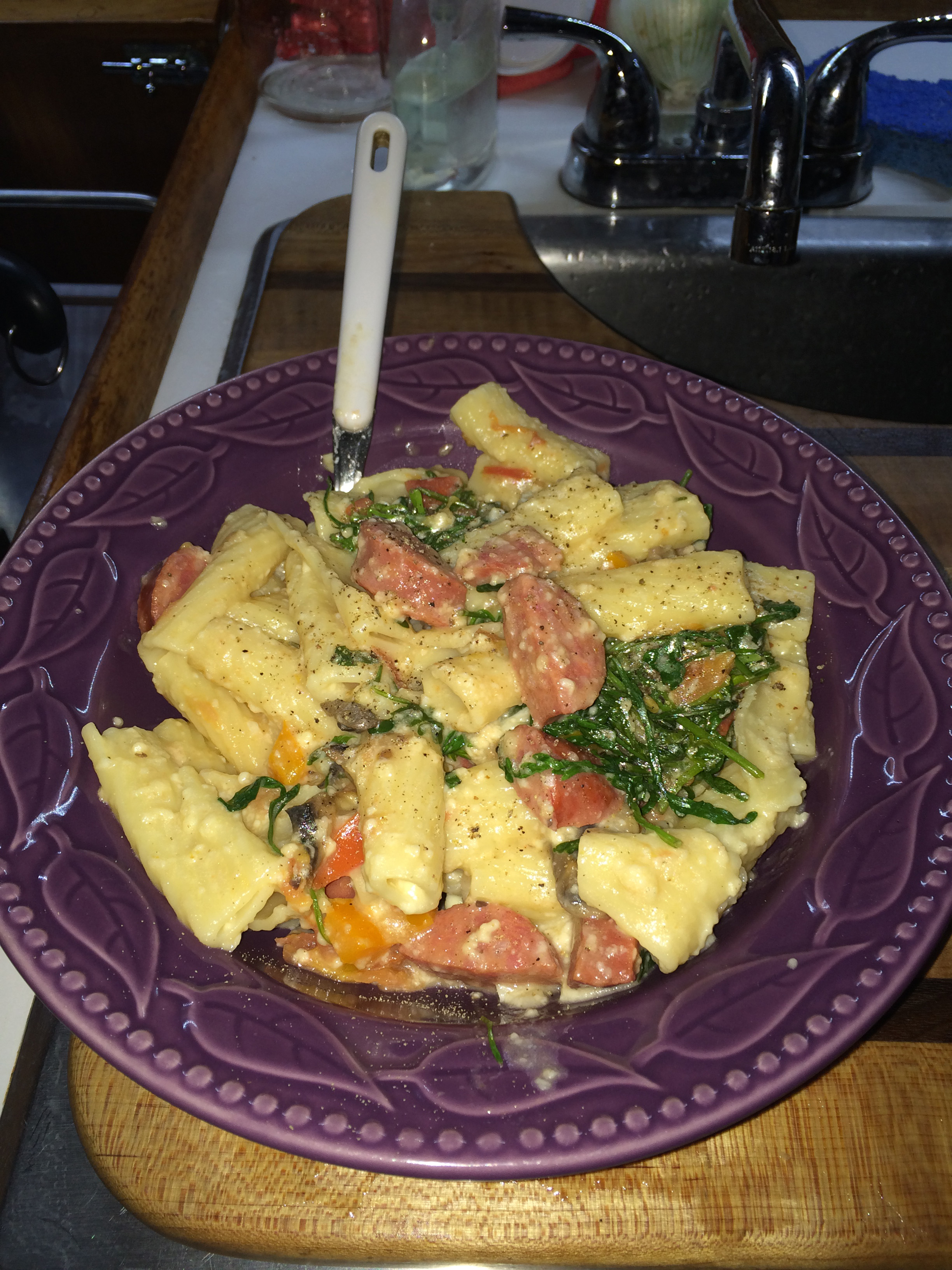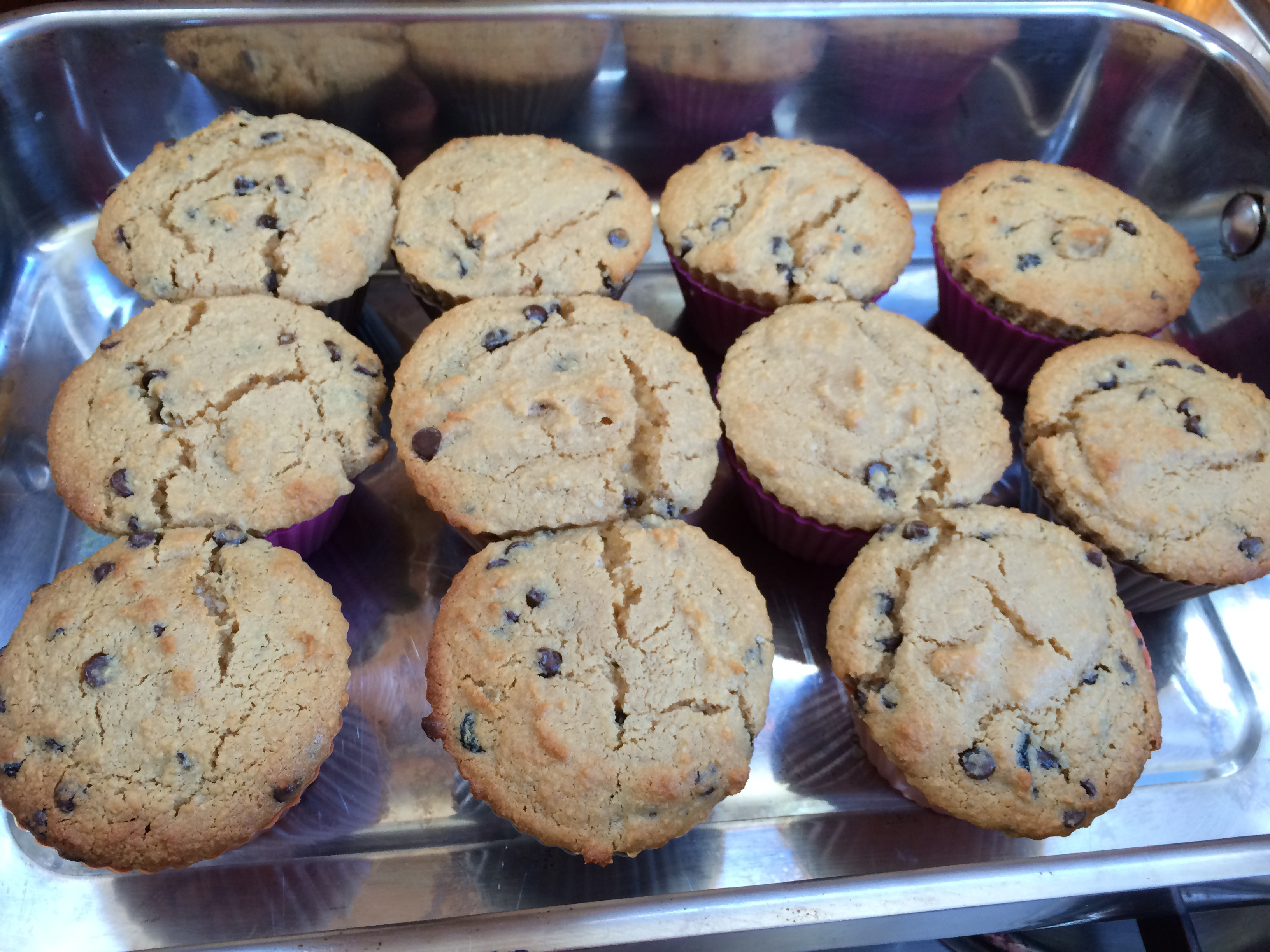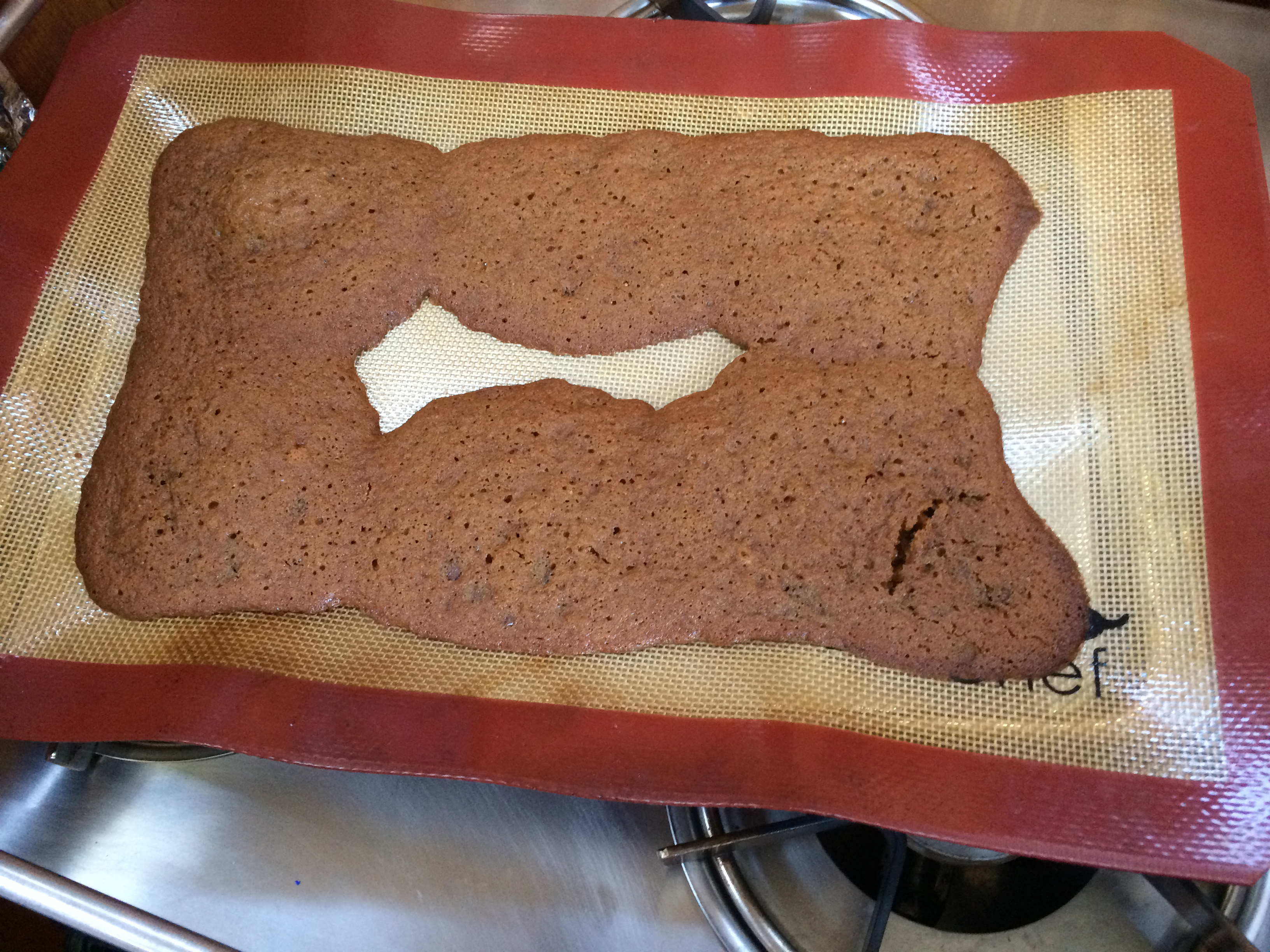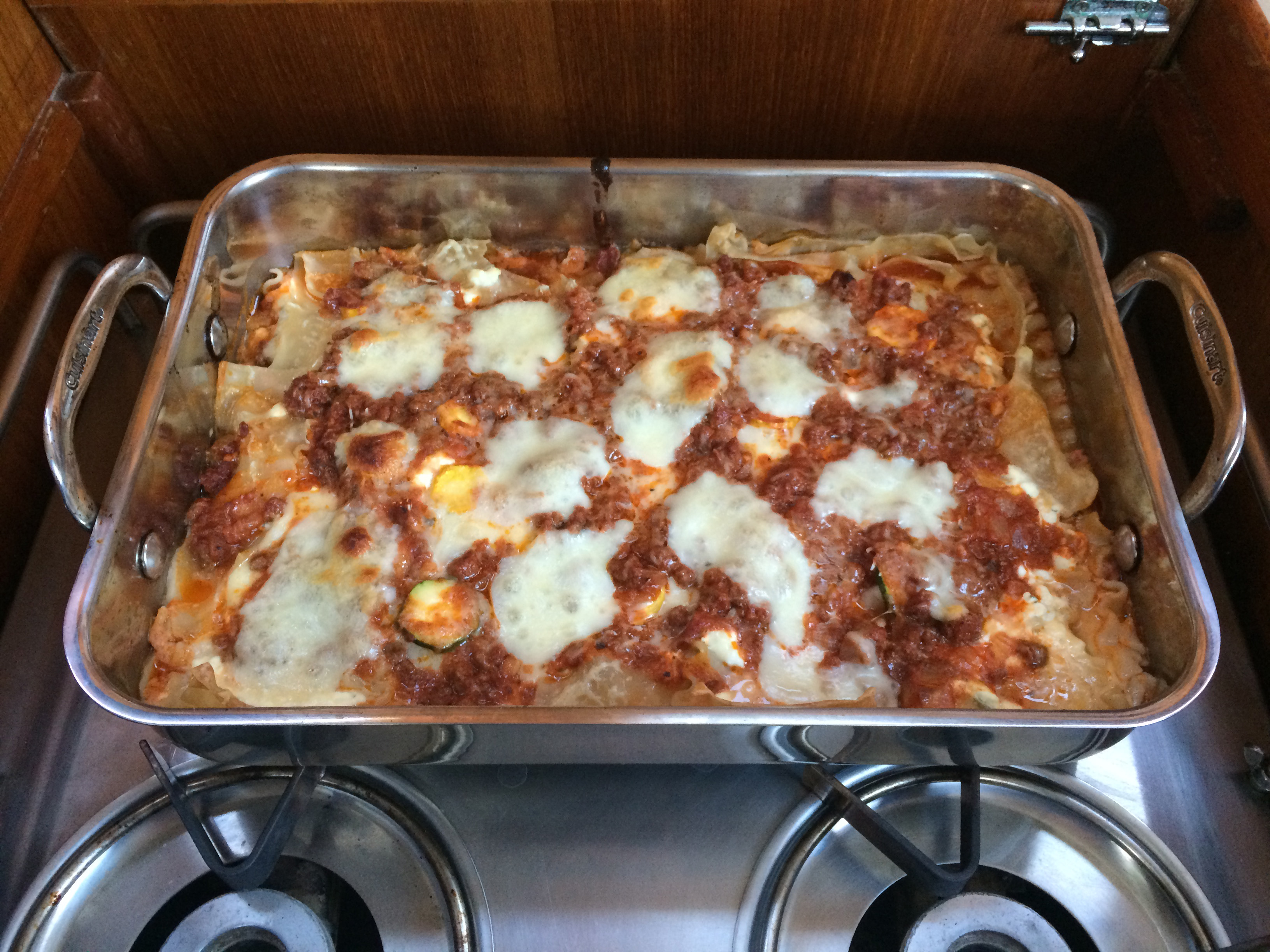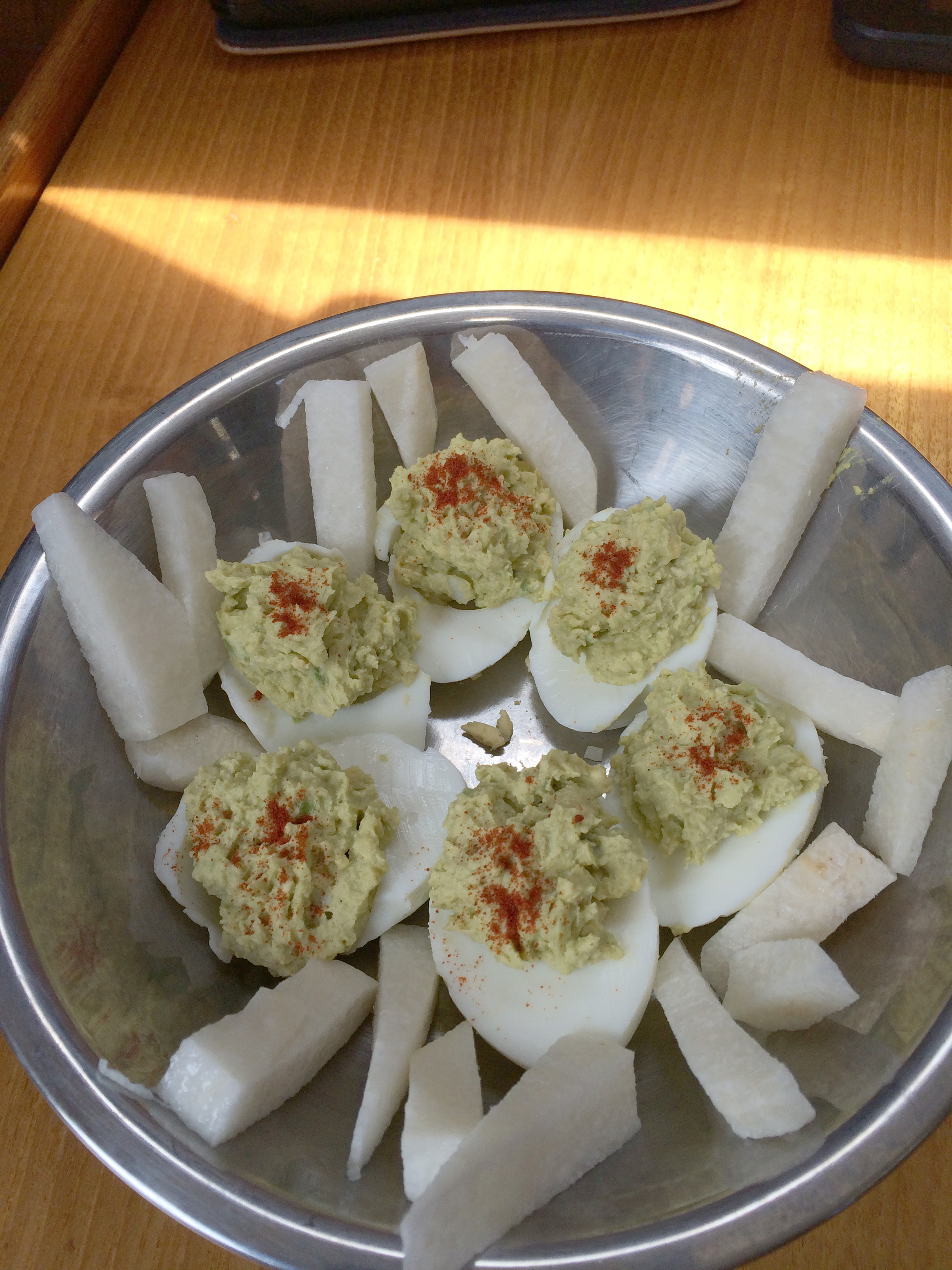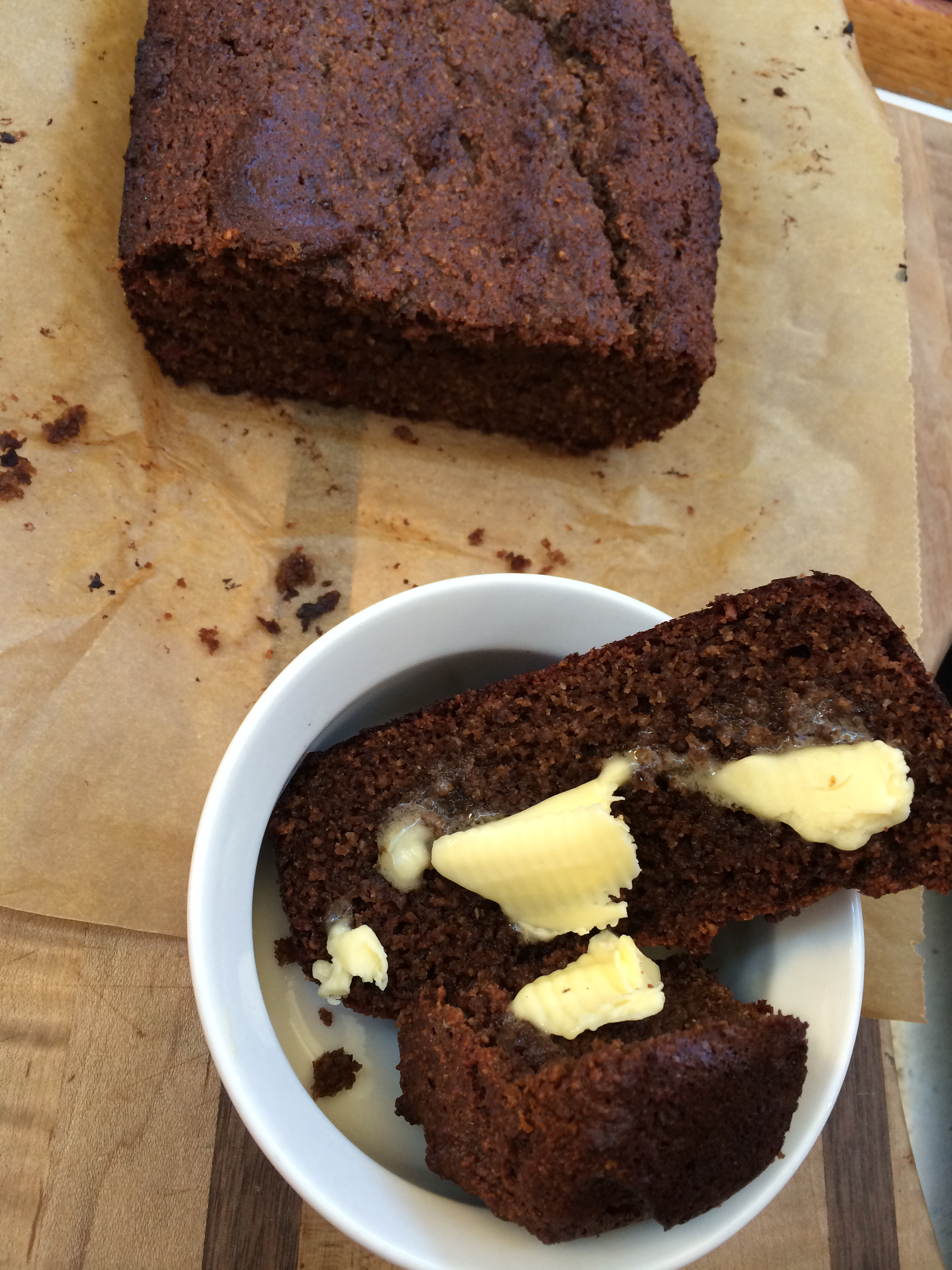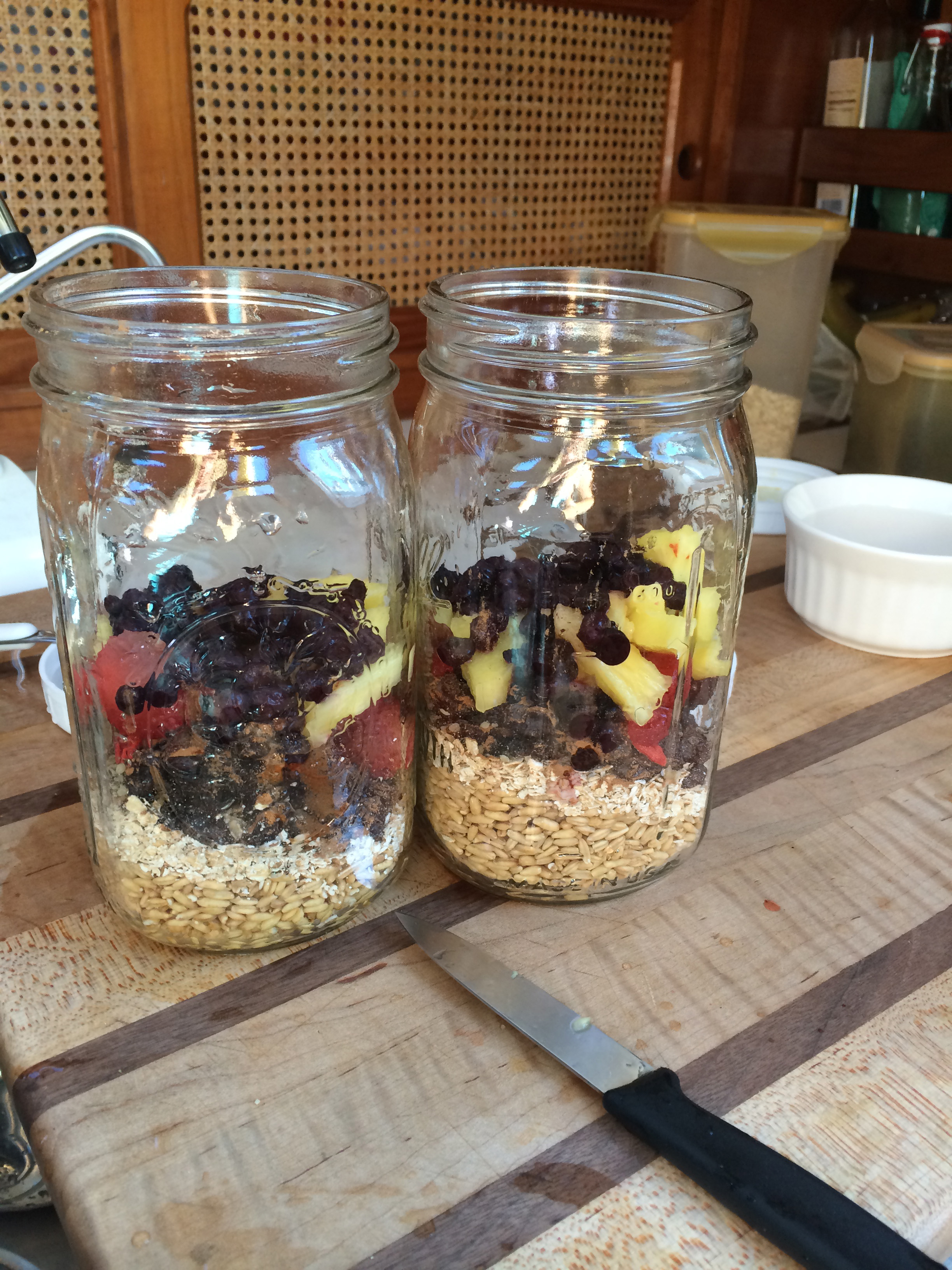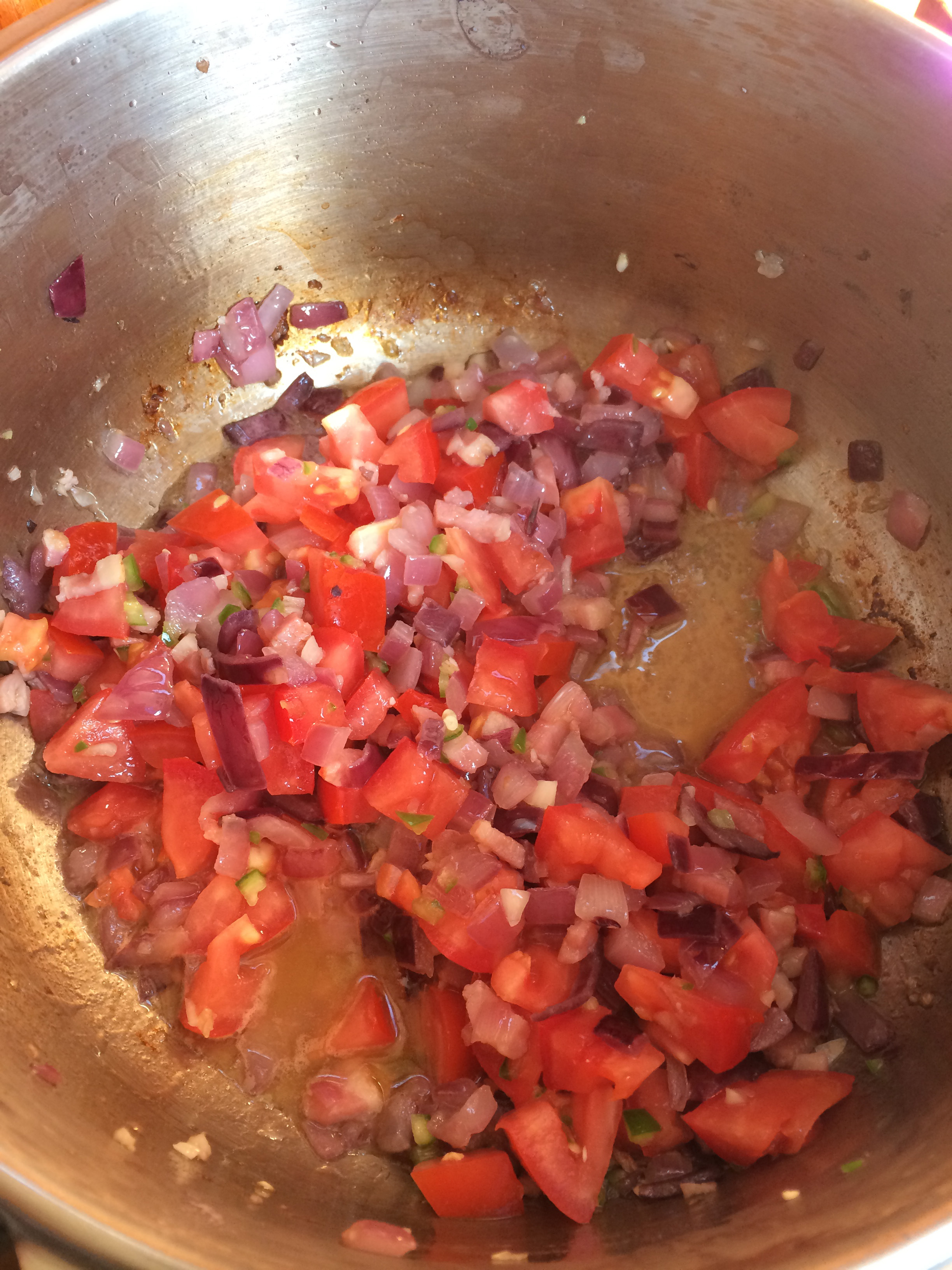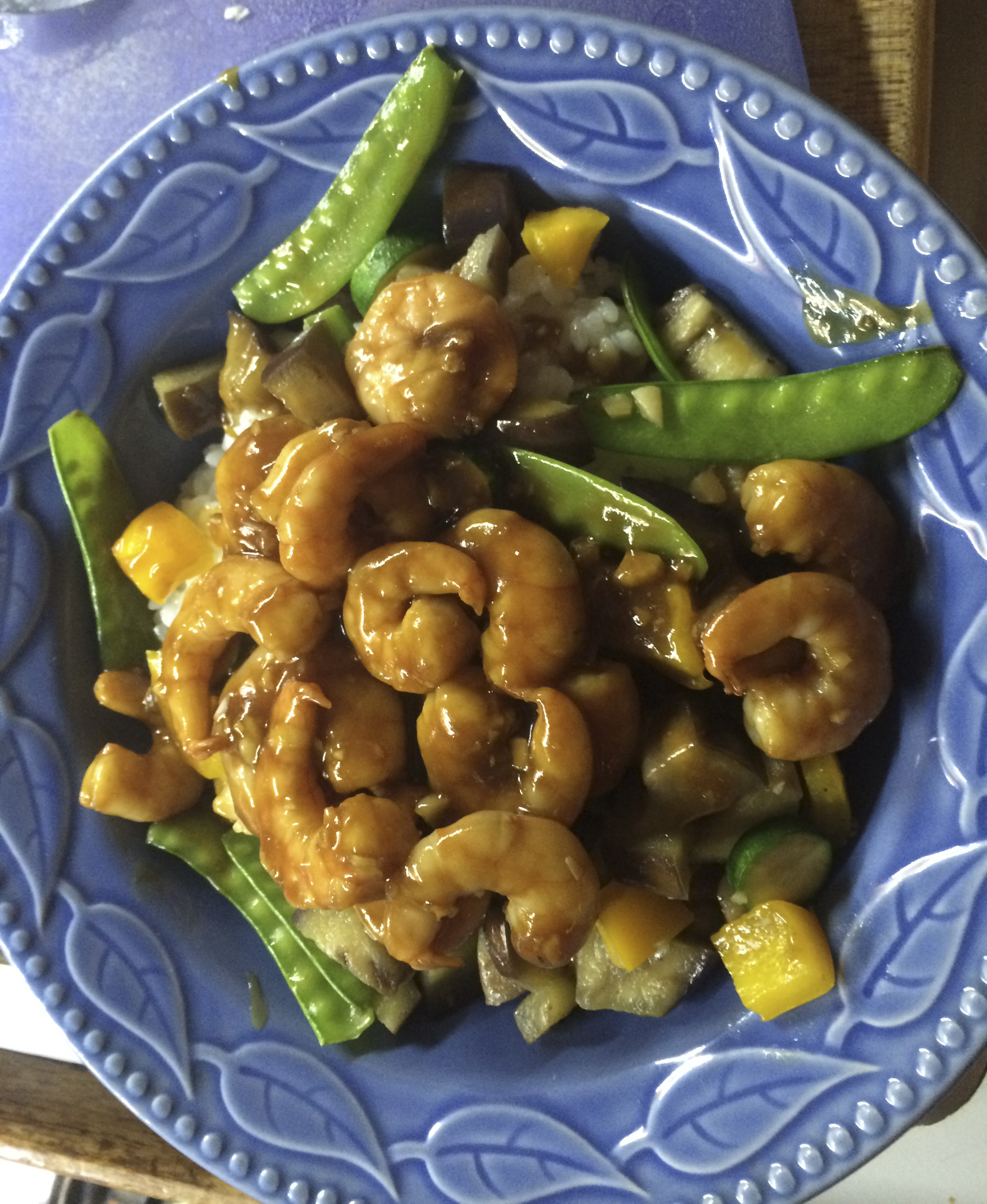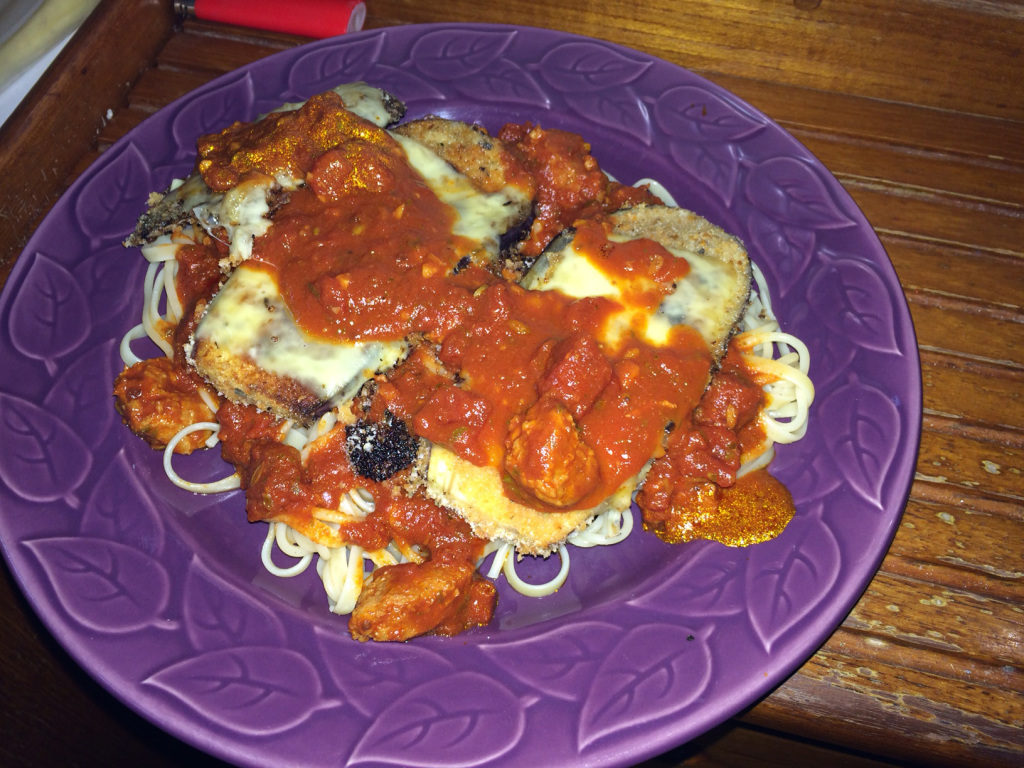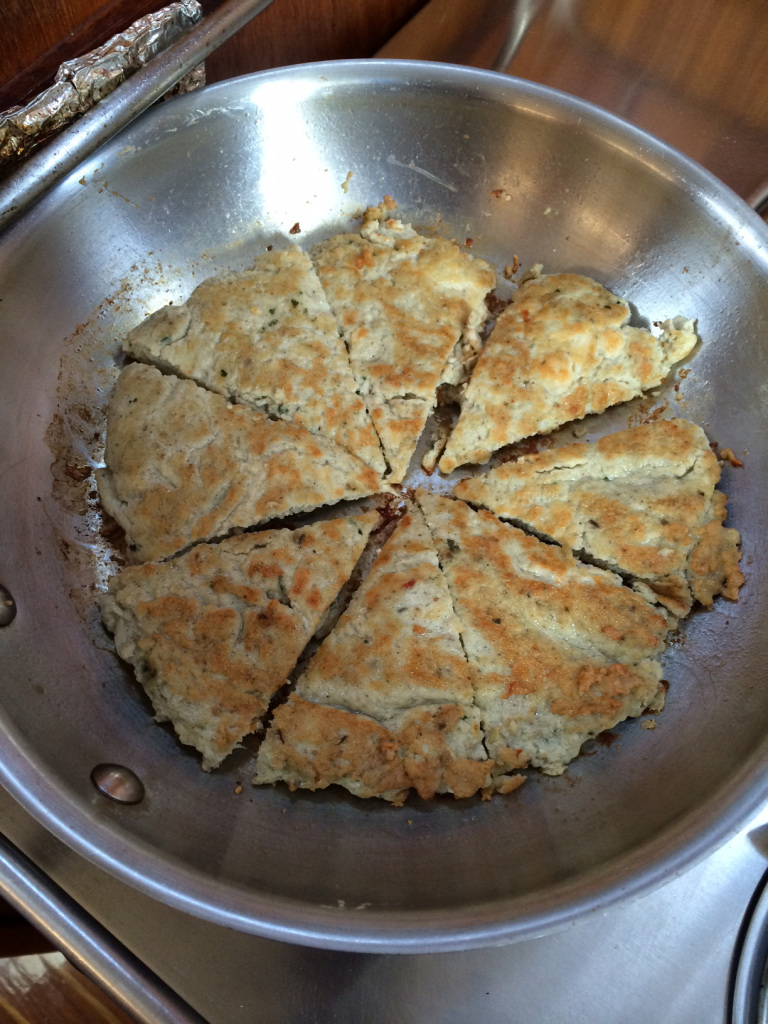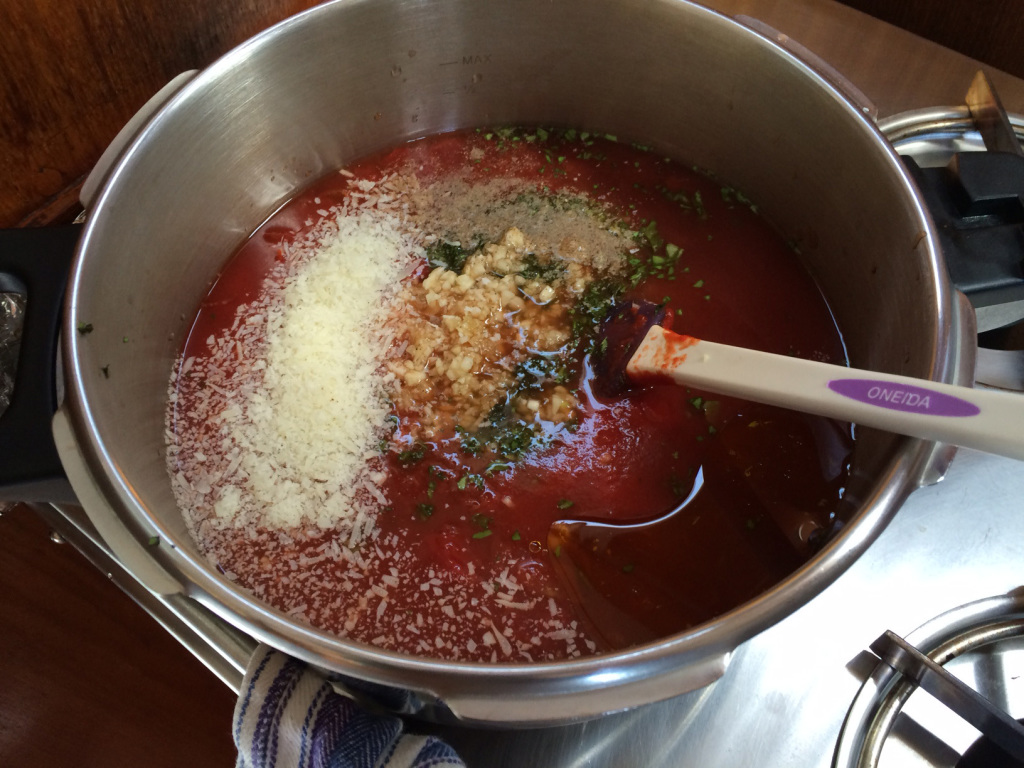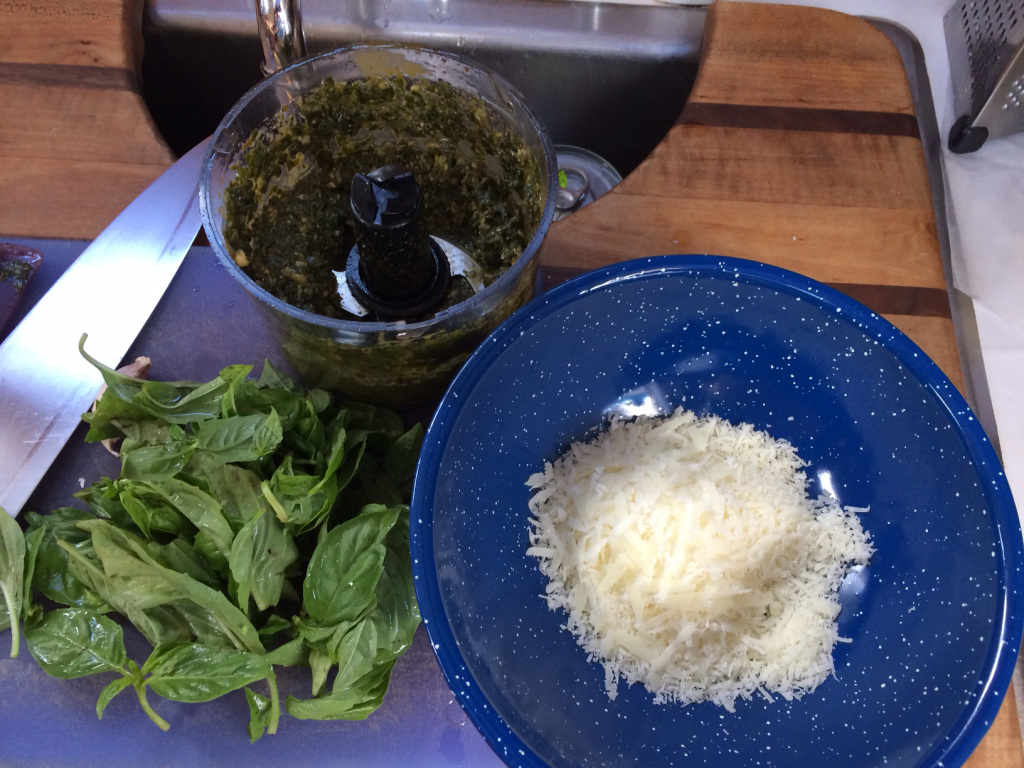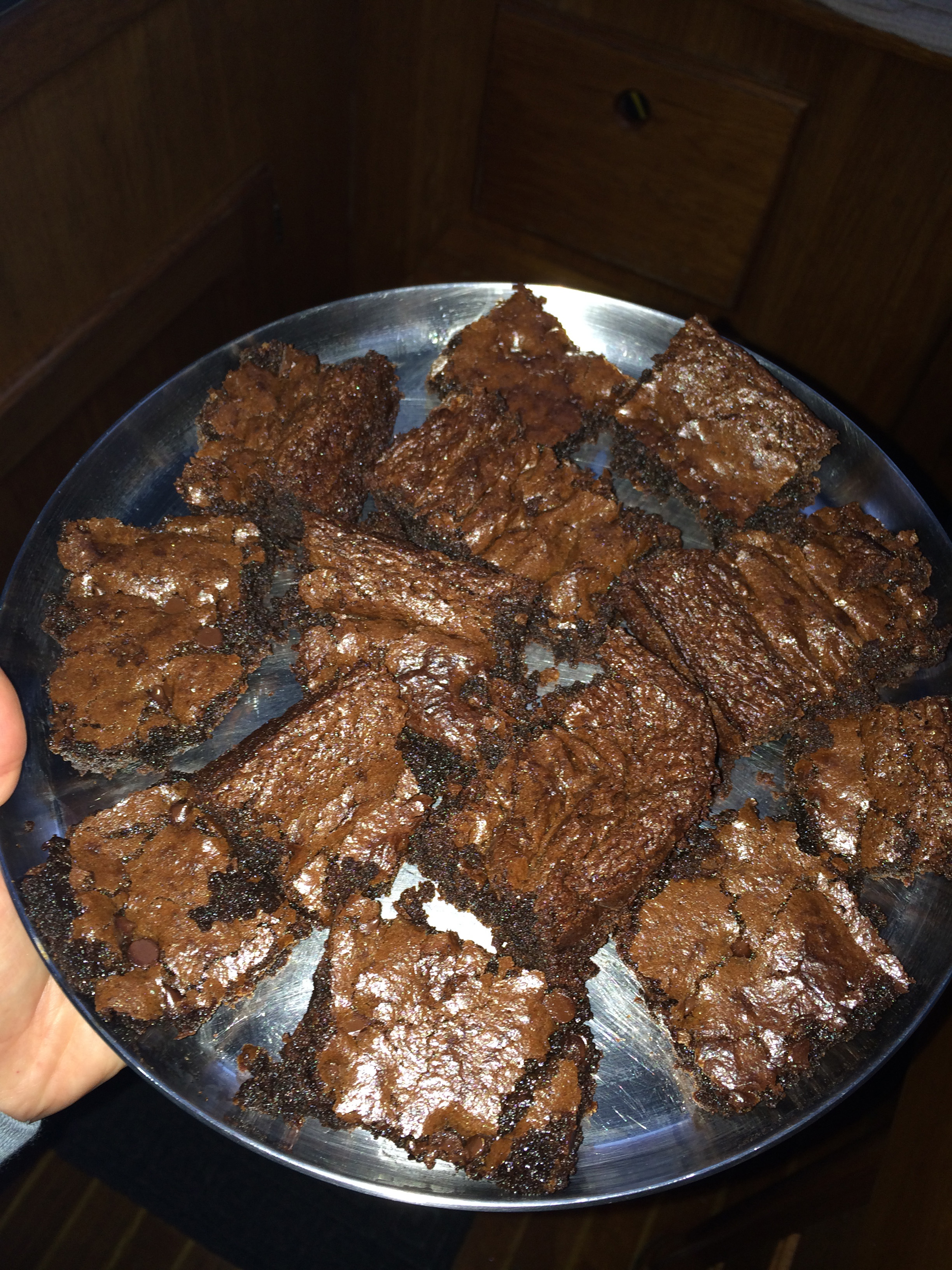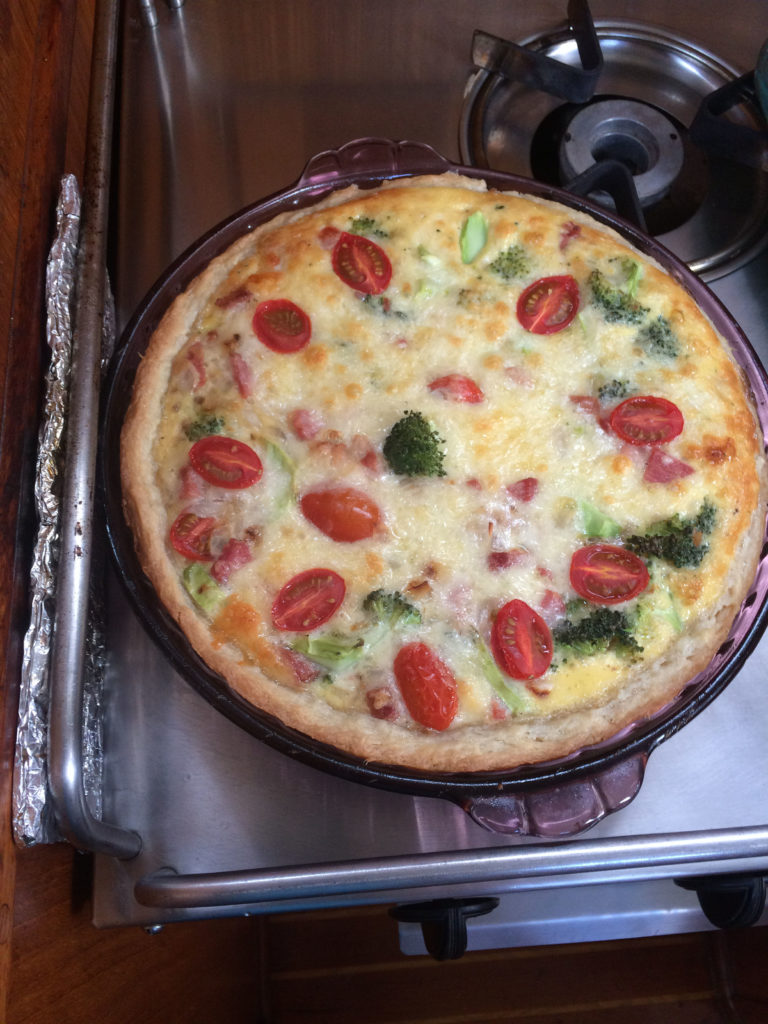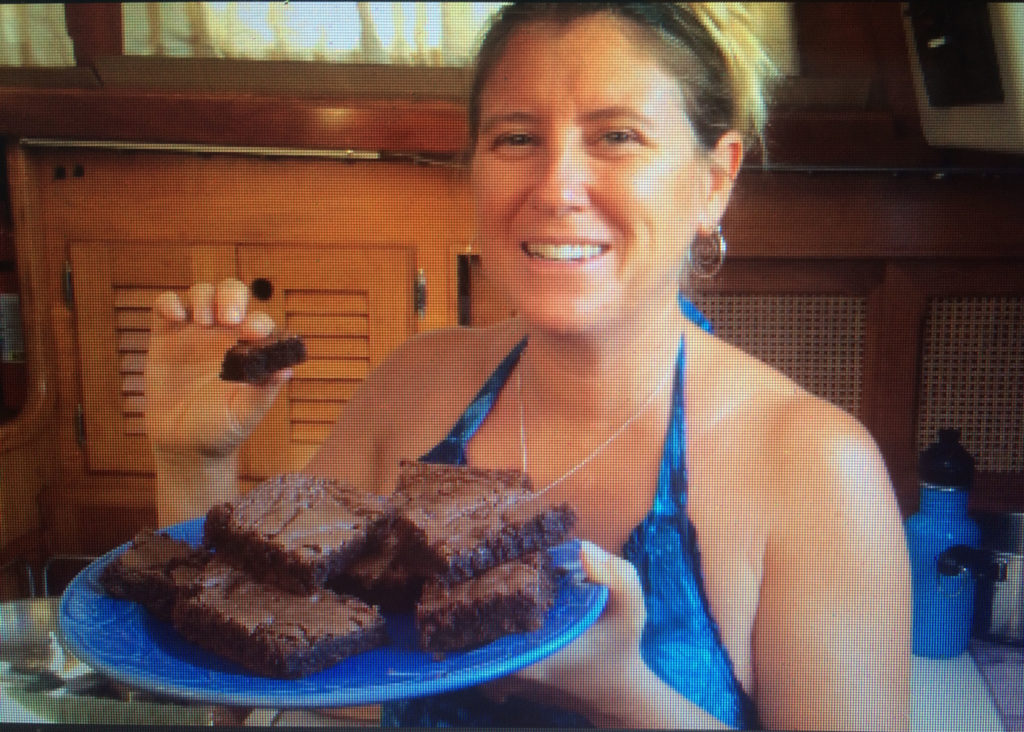 Here are some of my favorite food related websites: